Lee-Mount Vernon SC joins Club Champions League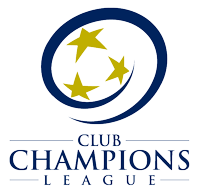 The Club Champions League has announced the addition of Lee-Mount Vernon Sports Club (LMVSC), beginning in Fall 2015.
"We take a professional, conservative approach in our club-based application process. We work with each club applicant so they understand the criteria of excellence needed to be part of the CCL. Our application process typically takes eight months
to a year to complete, and we are excited to add LMVSC," said Brian Kuk, CCL Executive Director.
Located in Alexandria, Virginia, LMVSC has over 750 travel players and over 2500 youth soccer players in their club. LMVSC will bring each of its top teams to the CCL, taking the place of the vacated Annandale United FC teams following the recent announcement that Annandale is leaving the league at the conclusion of the 2014-15 season.
"We are elated and grateful to have been accepted into such a prestigious league with the primary focus on player development. The CCL's new club entry application process is next to none. The deeper we got into the application process, the more our Club's anticipation grew of wanting to be a part of this amazing league. We are beyond excited and ready to become successful members of the CCL," commented Lula Bauer, LMVSC Executive Director.
"At Lee-Mount Vernon Sports Club we are always looking to provide our players with the best environment possible to grow, and the Club Champions League provides just that. We are extremely excited to be a part of this great league, whose model and philosophy fits in perfectly with what LMVSC is looking for. With player development as the focus, we look forward to playing against the top clubs in the area who share the same goals and vision for their players as LMVSC," said Esteban Maldonado, LMVSC Technical Director.
LMVSC will begin CCL competition in fall 2015.