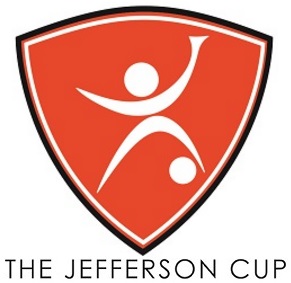 The SoccerWire.com NCAA Soccer Commitment Tracker is presented by the Jefferson Cup, one of the nation's top college showcase tournaments.
NCAA Women's Soccer Commitment Tracker
Class of 2016 | Class of 2017 | Class of 2018 | Class of 2020
2016 NCAA Women's Commitment Announcements
April | May | June | July | August | September | October | November
See below for SoccerWire.com's NCAA Women's Soccer Commitment Tracker for the high school graduating class of 2019.
+Submit your college commitments
Use the Search option or click on the column headers to instantly sort by name, state, club, or college.
| First | Last | Pos. | ST | Club | College |
| --- | --- | --- | --- | --- | --- |
| Samantha | Agresti | M | MA | FC Stars of Mass | Boston College |
| Michela | Agresti | D | MA | FC Stars of Mass | Boston College |
| Angela | Aguero | F | NY | World Class FC | Penn State |
| Madison | Alberty | F | OH | Cleveland United | Ohio State |
| Brenda | Aleman | M | MD | Washington Spirit - Baltimore Armour | Mount St. Mary's |
| Zoie | Allen | M | RI | Boston Breakers Academy | Boston College |
| Angie | Anderson | GK | CA | Mustang SC | California |
| Jaimi | Araujo | F | NJ | PDA | Duquesne |
| Lauryn | Arruda | F | CND | Whitby FC | Kent State |
| Allie | Augur | GK | CT | Connecticut FC United | Boston College |
| Danika | Austin | D | IL | Midwest United | Northwestern |
| Logan | Barber | M | KY | Kentucky Fire Juniors | Western Kentucky |
| Sara | Beidleman | M | NJ | Medford Strikers SC | Villanova |
| Markela | Bejleri | M | CND | AYSC | Quinnipiac |
| Kennidy | Belle | D | OH | Cincinnati United Premier | Iowa State |
| Grace | Bernardi | M | NY | SUSA FC | St. John's |
| Caroline | Berutti | F | TX | Solar Chelsea SC | Oklahoma |
| Croix | Bethune | M | GA | Concorde Fire | USC |
| Gracely | Briley | D/M | KS | Sporting Blue Valley | Kansas |
| Julia | Burnell | M | PA | Penn Fusion | Duke |
| Darrian | Burnett | GK | VA | FC Virginia | Virginia Tech |
| McRae | Calhoun | M | NC | NC Courage DA | Davidson |
| Jordan | Campbell | M | CND | Burlington YSC | Western Michigan |
| Alysa | Caso | F | NV | Heat FC | UNLV |
| Isabella | Castagnetti | GK | NJ | Princeton SA | Holy Cross |
| Zoe | Chazan | D | MA | Boston Breakers Academy | Rhode Island |
| Ally | Childers | M | MI | Michigan Hawks | Michigan State |
| Emma | Chisholm | GK | CND | Pickering SC | Central Michigan |
| Grace | Collins | M | TX | Albion Hurricanes FC | TCU |
| Maggie | Cotter | M | NJ | Match Fit Academy | Colgate |
| Isabel | Cox | F | NC | NC Fusion | North Carolina |
| Gianna | Creighton | D | CA | Rebels SC | UC Irvine |
| Amanda | Crisalli | D | FL | Orlando City | Florida Gulf Coast |
| Madison | Curry | M | CA | Slammers FC | Princeton |
| Haley | Curtis | D | OH | Internationals SC | George Washington |
| Gabrielle | Daly | M | FL | Jacksonville FC | Notre Dame |
| Isabella | D'Aquila | F | CA | So Cal Blues | Santa Clara |
| Hailey | Davidson | F | TX | FC Dallas Youth | Oklahoma |
| Kamryn | Davis | M | OH | Ohio Premier | Ohio State |
| Katelyn | Davis | M | TX | Lonestar SC | Louisiana Tech |
| Janae | DeFazio | M | CA | USA Stars Academy | UCLA |
| Corinne | Dente | F | CT | CFC United | Louisville |
| Emma | Derry | M | MA | FC Stars of Mass | Rhode Island |
| Camryn | Dixon | F | NC | CASL | South Carolina |
| Taylor | Dobles | F | FL | Sunrise Sting | LSU |
| Katie | Dohnel | M | AZ | SC Del Sol | Arizona State |
| Maya | Doms | M | CA | Davis Legacy SC | Stanford |
| Kaylee | Donnelly | GK | NJ | Match Fit Academy | Bucknell |
| Nina | Dooley | F | MA | Scorpions SC | Northeastern |
| Porter | Dooley | M | MA | Scorpions SC | Northeastern |
| Taylor | Dorenkott | M | FL | Florida Krush | Belmont |
| Gianna | Dragoni | F | PA | Penn Fusion | Temple |
| Gianna | Dragoni | F | PA | Penn Fusion | Temple |
| Kati | Druzina | F | OH | Cleveland FC | Notre Dame |
| Alyssa | Duke | D | CA | West Coast FC | Colorado |
| Brittany | Duncan | M | OH | Cincinnati United | Ohio State |
| Micaela | Dusseault | M | TN | Lobos Rush | Ole Miss |
| Corianna | Dyke | M | CO | Colorado Rush | Penn State |
| Jadyn | Easley | F | MO | St. Louis Scott Gallagher | Missouri |
| Serena | Eboh | D | TX | Solar Chelsea SC | SMU |
| Jaelyn | Eisenhart | M | NV | Heat FC | USC |
| Celia | Eitzel | GK | VA | Loudoun Soccer | Miami (Ohio) |
| Paige | Elliott | M | OH | Cincinnati United Premier | Minnesota |
| Aliyah | El-Naggar | D | OH | Cincinnati United Premier | Ohio State |
| Molly | Fallek | D | NY | Manhattan SC | Yale |
| Kyla | Ferry | F | AZ | SC Del Sol | Colorado |
| Ashtyn | Fink | F | NV | Heat FC | Vanderbilt |
| Mia | Fishel | M | CA | San Diego Surf | UCLA |
| Brooke | Flores | F | CA | Rebels SC | Eastern Washington |
| Brooke | Flores | F | CA | Rebels SC | Eastern Washington |
| Ainsley | Forbes | M | TX | Lonestar SC | Texas State |
| Ella | Gantman | GK | VA | McLean Youth Soccer | Miami |
| Kylie | Gazza | D | GA | Tophat SC | Samford |
| Madison | Gear | M | TX | Dallas Texans | Houston |
| Madison | Genicola | D | PA | Beadling SC | Duquesne |
| Kendra | Gipson | F | CO | Colorado Storm | Colorado State |
| Amaya | Gonzalez | M | CA | Slammers FC | Colorado |
| Maya | Gordon | D | FL | Sunrise Sting | LSU |
| Aja | Graham | F | FL | Tampa Bay United | Troy |
| Marissa | Gray | D | TX | Solar Chelsea SC | Baylor |
| Nichol | Green | M | NJ | PDA | Sacred Heart |
| Jenny | Grissom | F | TX | Lonestar SC San Antonio | Creighton |
| Jennessa | Groves | D | CA | Beach FC Academy | Texas |
| Cameron | Hall | M | GA | Tophat SC | Florida |
| Tori | Hallwachs | M | OH | Ohio Premier | Georgetown |
| Savyon | Hammond | M | VA | Richmond United | Hampton |
| Tori | Hansen | D | NC | CASL | North Carolina |
| Marissa | Hart | M | NC | Charlotte SA | Princeton |
| Katherine | Hershfelt | M | GA | Concorde Fire | Clemson |
| Macy | Horn | M | AZ | SC Del Sol | Oklahoma |
| Ky | Hudson | GK | TX | Texas Rush | Houston |
| Abby | Hugo | D | NC | CASL | South Carolina |
| Randalyn | Hunter | M | CA | Legends FC | Northern Arizona |
| Robin | Jackson | F | NC | Charlotte SA | Gardner-Webb |
| Lia | Jiminez | D | AZ | SC Del Sol | Hawaii at Monoa |
| Kaitlynn | Johns | D | TX | Texas Rush | Navy |
| Kyla | Johnson | D | TX | Austin Texans | Missouri |
| Sarah | Johnston | D | MN | Minnesota Thunder Academy | Northern Iowa |
| Audrey | Johnstone | GK | CA | Pateadores | Manhattan |
| Sophia | Jones | M | CA | De Anza Force | Duke |
| Marzia | Josephson | GK | NC | CASL | North Carolina |
| Erica | Juliano | D | PA | PDA | Sacred Heart |
| Fiona | Kane | D | MA | FC Boston | Umass Amherst |
| Madison | Kem | M | WA | Pacific Northwest SC | Eastern Washington |
| Sydney | Kennedy | F | FL | Suburban FC | Florida |
| Peyton | Kennedy | D | KS | Sporting Blue Valley | Illinois State |
| Keara | Kerr | F | IL | FC United | Miami (Ohio) |
| Eva | Kiper | M/F | OH | Cincinnati United Premier | Morehead State |
| Hallie | Klanke | F | MO | FC Kansas City | North Carolina |
| Sydney | Kloosterman | F | MI | Michigan Hawks | Michigan State |
| Kaitlyn | Kowalchuk | D | NV | Heat FC | Washington State |
| Fallan | Lacey | GK | GA | United FA | Brenau |
| Relly | Ladner | D | PA | Penn Fusion | Dartmouth |
| Hannah | Lapeire | M | IL | FC United | Purdue |
| Rowan | Lapi | M | PA | Penn Fusion | Northwestern |
| Chloe | Laureano | M | FL | Sunrise Sting | Yale |
| Camryn | Lexow | M | PA | FC Pennsylvania | Virginia |
| Maciah | Lipsey | GK | MI | Michigan Hawks | Ohio State |
| Avery | Lockwood | M | MI | Midwest United | Iowa |
| Lilian | Lucas | M | MI | Michigan Hawks | Illinois |
| Juliana | Lynch | M | MD | Bethesda SC | West Virginia |
| Meadow | Mancini | F | CT | CFC United | Fairfield |
| Lindsey | Maslow | M | MA | Liverpool International Academy | Rider |
| Natalie | Massa | D | IL | Team Chicago Academy | Iowa |
| Ellie | Maughan | M | UT | La Roca Premier | BYU |
| Natalie | Maurer | M | VA | Richmond United | Duke |
| Amber | McCorkle | M | CA | San Diego Surf | Loyola Marymount |
| Lacey | McCormack | M | MD | Bethesda SC | Virginia |
| Alyssa | Mckenzie | D | CA | LA Galaxy Orange County | Eastern Washington |
| Amanda | Meichtry | D | CA | Arsenal FC | Long Beach State |
| Madison | Mercado | M | CA | San Diego Surf | Notre Dame |
| Samantha | Meredith | F | SC | Carolina Elite SA | South Carolina |
| Sydney | Miller | F | TX | Challenge SC | Rice |
| Paige | Miller | D | IL | Team Chicago | Northwestern |
| Emma | Miller | GK | NJ | Manhattan SC | Miami |
| Gabby | Missimo | M | TX | Solar Chelsea SC | Texas |
| Allison | Mogauro | D | MA | FC Stars of Mass | Rhode Island |
| Elizabeth | Moore | M | NC | Cape Fear Academy | North Carolina |
| Maddie | Morgan | F | WA | Washington Premier | Eastern Washington |
| Elle | Muirhead | D | MS | Mississippi Rush | Ole Miss |
| Zenia | Nava | F | GA | Augusta Arsenal | UAB |
| Kassidy | Newsom | F | MO | FC Kansas City | Saint Louis |
| Megan | Oduyoye | D | OH | Cincinnati United Premier | Missouri |
| Devon | Olive | D | NY | FC Fury | Penn State |
| Lauryn | Oliver | F | GA | Concorde Fire | Texas |
| Mia | Omar | M | MN | Maplebrook Soccer | Florida Atlantic |
| Marrisa | Orlando | F | MA | Aztec Soccer | UMass Lowell |
| Alexandra | Palangi | M | CA | Santa Barbara SC | Colorado |
| Alex | Panaggio | F | MA | FC Stars of Mass | Syracuse |
| Tori | Parker | M | CO | Colorado Storm | Wyoming |
| Julia | Parks | M | TX | Dallas Texans | Louisiana Tech |
| Emily | Parrott | GK | TX | Solar Chelsea SC | UTEP |
| Kouri | Peace | F | PA | Penn Fusion | Florida |
| Lander | Peck | M | FL | West Florida Flames | Florida Gulf Coast |
| Allison | Pelstring | M | CA | West Coast FC | Gonzaga |
| Caroline | Peterson | M | KS | Sporting Blue Valley | Auburn |
| Cassidy | Pettinger | F | IL | Midwest United | Central Michigan |
| Maggie | Pierce | D | NC | CASL | North Carolina |
| Juliette | Pike | D | NJ | PDA | Brown |
| Sarah | Piper | M | TX | Texas Rush | Duke |
| Madeline | Pokorny | D | NJ | Match Fit Academy | Villanova |
| Lindsey | Porter | M | CA | So Cal Blues | UC Santa Barbara |
| Ashley | Prell | F | IL | FC United | Illinois |
| Taylor | Radecki | D | FL | Florida Elite | Florida State |
| Brittany | Raphino | F | MA | FC Boston | Brown |
| Mary | Raymond | D | FL | West Florida Flames | Samford |
| Leanna | Rebimbas | F | NJ | Princeton SA | Purdue |
| Melissa | Reef | D | MA | South Shore Select | Massachusetts |
| Alana | Richmond | F | MI | Midwest United | Western Michigan |
| Bridget | Rieken | D | ID | Sting Timbers | Washington State |
| Kathleen | Rivera | GK | PA | FC Bucks | Old Dominion |
| Sage | Robledo | M | CA | Legends FC | Loyola Marymount |
| Anna | Rockett | D | NC | NC Courage DA | LSU |
| Lindsey | Romig | GK | VA | Richmond United | Tennessee |
| Alexis | Rothman | M | MA | FC Stars of Mass | Providence |
| Paige | Rubinstein | M | CA | Davis Legacy SC | Stanford |
| Victoria | Rydzeski | F | CO | FC Boulder | Bowling Green State |
| Leah | Scarpelli | D | NJ | PDA | Penn State |
| Olivia | Scheper | M | OH | Cincinnati United Premier | Xavier |
| Macy | Schultz | F | CO | Colorado Storm | Texas Tech |
| Olivia | Scott | M | CND | AYSC | Quinnipiac |
| Reagan | Scott | F | TX | Houston Dash DA | Central Arkansas |
| Hannah | Sellinger | GK | MD | Bethesda SC | Notre Dame |
| Alyssa | Semren | M | NJ | NJ Stallions | Northeastern |
| Emily | Sexton | M | OH | Total Futbol Alliance | Miami (Ohio) |
| Sydney | Sharp | F | CA | LA Galaxy Southbay | Denver |
| Caitlin | Shaw | M | CND | Vancouver Whitecaps FC | Oregon |
| Jadyn | Shinn | M | CA | De Anza Force | Notre Dame |
| Brianna | Sikes | GK | FL | West Florida Flames | The Citadel |
| Elizabeth | Slavinsky | F | TN | Lobos Rush | Middle Tennessee State |
| Haley | Smith | M | TX | Dallas Texans | Texas Tech |
| Samantha | Smith | D | MA | South Shore Select | New Hampshire |
| Carsyn | Smittle | F | OK | Oklahoma FC | Oklahoma |
| Nicole | Soto | D | CA | So Cal Blues | Arizona State |
| Sydney | Sparks | D | CA | San Diego Surf | Purdue |
| Jordan | Stack | F | FL | West Florida Flames | Arkansas |
| Madison | Stenslie | D | NV | Heat FC | Kentucky |
| Kiki | Stewart | M | NV | Heat FC | Arizona State |
| Tatum | Sutherland | GK | TX | Solar Chelsea SC | SMU |
| Nicole | Sweeney | F | CA | Mountain View Los Altos | Santa Clara |
| Avery | Tack | M | MI | Midwest United | Grand Valley State |
| Kendrick | Tarmino | D | NY | Rochester Rhinos | St. Bonaventure |
| Jaiden | Thomas | M | FL | United Soccer Alliance | NC State |
| Kennedy | Tolson | GK | GA | Tophat SC | Maryland |
| Kali | Trevithick | M | CA | San Diego Surf | UCLA |
| Taylor | Tufts | M | TX | Solar Chelsea SC | Oklahoma |
| Shae | Turner | M | MO | Sporting Blue Valley | Kansas State |
| Kalyssa | Van Zanten | F | IL | Chicago Magic | Notre Dame |
| Brooke | VanDyck | M | IN | Indiana Fire Juniors | Butler |
| Izzy | Verdugo | D | MI | Michigan Hawks | Wisconsin |
| Gianna | Villoresi | F | NJ | Sky Blue - PDA | Syracuse |
| Malia | Walencewicz | M | CA | Slammers FC | San Diego |
| Riley | Walkington | M | ID | Washington Premier | Eastern Washington |
| Maysa | Walters | M | CO | Real Colorado | New Mexico |
| Olivia | Wee | D | IA | Iowa Rush | Iowa State |
| Marisa | Weichel | F | NE | Elite Girls Academy | Texas Tech |
| Kennedy | Wesley | D | CA | So Cal Blues | Stanford |
| Hannah | White | F | GA | Tophat SC | USC |
| Madison | White | GK | MI | Indiana Fire Juniors | Indiana |
| Kate | Wiesner | D | CA | Slammers FC | Penn State |
| Ellery | Winkler | F | MA | FC Stars of Mass | Yale |
| Danielle | Wolfe | F | MI | Michigan Jaguars | Michigan |
| Chloe | Woodbeck | F | MI | Michigan Hawks | Purdue |
| Allie | Wyckoff | D | IA | Iowa Rush | Iowa State |
| Aurrora | Yarnell-Williams | F | CA | San Juan Spirits | Colorado |
| Cara | Young | M | TN | Lobos Rush | LSU |