Will MLS's new university partnership cut NCAA out of the developmental picture?
It was a quiet headline, one easily overshadowed by the hoopla surrounding Major League Soccer's annual All-Star Game in Colorado one day later.
But the league's unveiling of an official educational partnership with Southern New Hampshire University this week could prove to be a very an important step in the professional game's long-running attempt to reduce its dependence on college soccer, providing aspiring young players with a streamlined developmental path more similar to that seen in world soccer's greatest powers.
Billed as "a truly innovative agreement" intended to provide current and former pro players, rising youth prospects and league employees with educational opportunities tailored to their needs and careers, the deal reportedly includes 125 scholarships a year over the next three-plus years.
+READ: Southern New Hampshire University becomes education partner of MLS
In exchange, four internships at MLS's New York office, six internships with three teams, and a yet-to-be determined number of online internships will be offered to SNHU students each year.
This is the league's first such arrangement in its 20-year history. SNHU is a non-profit private college with a physical campus and regional satellite locations as well as a large online presence involving some 55,000 students across the country.
''What we wanted to be able to do was find a way that young players who have chosen to pursue a professional career after high school can still find a way to get a high-quality education,'' MLS president and deputy commissioner Mark Abbott told the Associated Press. ''I think it's tremendously innovative, and it's just great for these young players.'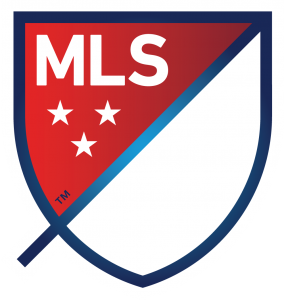 ''Now if you choose to pursue your professional career, it's not necessarily at the expense of your college education,'' he added. ''We really do believe that if players are able to develop all aspects of themselves, physically but also mentally by pursuing their education, we think they will be better all-around players. And that which is good for the players is ultimately good for the league.''
Many coaches and technical directors have long bemoaned what they perceive as the negative influence of college soccer's short, intense season and tendency towards direct, physical play on a domestic developmental scene struggling to reliably produce world-class professional talent.
+READ: FC Dallas, Chicago Fire claim Development Academy titles
But the allure of a paid education – and the generally low salaries on offer in the North American pro leagues – have limited efforts to make players bypass the NCAA game on their way to the upper levels of the game.
Inside World Football's Ben Nicholson suggests the MLS-SNHU arrangement is "perhaps an indication of U.S. soccer shifting away from the nation's traditional sporting model in an attempt to catch up with the global counterparts." SNHU president Paul LeBlanc calls it "a new way to think about how education gets in the hands of people," acknowledging that his university is eager to connect with the fast-growing, soccer-loving Latino demographic.
Slowly but steadily, MLS and U.S. Soccer (via their Development Academy system) have sought to build a developmental pathway more in line with the best of Europe and South America, but it remains a long way from being a finished product. Opening up an avenue to higher education along that path via the SNHU partnership looks like a noteworthy step in that direction.
Is this a momentous step on a long road to global competitiveness, or just another empty press release? Share your observations in the comments section below.
College Recruiting Commitment Tracker