Video: Raúl stars in LaLiga Formation Methodology course in Illinois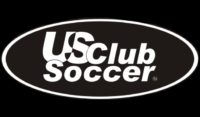 ELMHURST, Ill. | When Raúl González Blanco arrived at O'Hare International Airport in Chicago Friday afternoon, he waited about a half hour for US Club Soccer CEO Kevin Payne's flight to touch down in the Windy City. The two friends planned to share a ride to Elmhurst College, where a LaLiga Formation Methodology Level 3 course was being held.
"You're all alone," Payne said to Raúl when they met, referring to a newfound level of privacy Raúl has experienced following the transition from Real Madrid superstar to LaLiga Country Manager for the U.S. living in New York.
"It's not the same in Madrid," the LaLiga legend responded, smiling.
The scene would change that weekend, as Raúl traded a setting of pre-occupied airport travelers to an audience of soccer-centric coaches at the course.
Eight months ago, the once-in-a-generation Spanish striker was hired by LaLiga to advance the league's presence in the United States. Now, he's immersing himself in American soccer, and the US Club Soccer/LaLiga partnership plays a vital role.
"We are very invested in the development of soccer in the USA," Raúl said. "To do this kind of course – to try to develop the level of coaches in the USA – that's the first step."
This was the fourth LaLiga Formation Methodology course in an ongoing series. The quartet of courses – which have also included stops in Texas, California and Virginia – have established a firm foundation for not only LaLiga Formation Methodology and the US Club Soccer/LaLiga partnership, but also for the Coaching Development pillar of Players First.
"He recognizes that there are things we need to do better, and he is available to help us try to understand what those things are," Payne said of Raúl. "It's a phenomenal statement of LaLiga's seriousness that they hired Raúl to be their U.S. Country Manager, and he's now going to be involved with us in our Players First program."
About 75 coaches from 28 different clubs in the Midwest furthered their coaching education, and ultimately added to the grand total of 175 clubs and organizations – and about 600 attendees – around the country that have participated in Level 3 courses.
"We're big believers that there's a need for coaches to continue to educate themselves," Payne said. "They should be on a lifelong path to learning if they want to become really good coaches and develop really good players. This program (LaLiga Formation Methodology) is intended to share information on how it's done by arguably the best player development system in the world."
The host club, Sockers FC Chicago, brought 28 coaches in a concerted effort to improve its staff. Other clubs that added multiple coaches included: FC Wisconsin (six), Roadrunners SC (four) and Warren County SA (three).
Clubs in attendance were:
| | |
| --- | --- |
| Aurora Flames SC | Glendale Heights Attack |
| Campton United SC | Greater Libertyville SA |
| Chicago Empire FC | Hawthorn Woods Elite SC |
| Chicago Fire Juniors | Heat United SC |
| Chicago Magic | Jackson Fury SC |
| Cicero Mayas | Mundelein SC |
| Cleveland Whitecaps | OB Soccer Brazilian Soccer School |
| Crystal Lake Soccer Federation | Ohio Elite Soccer Academy |
| Dearborn Jaguars | Ohio Premier SC |
| Eclipse Select MN | Roadrunners SC |
| Elmhurst SC | Schaumburg Athletic Association |
| FC Chicago | Sockers FC |
| FC Wisconsin | The Technical Way |
| FCX SC | Warren County SA |
Gari Fullaondo (LaLiga Technical and Methodology Advisor), Hugo Blanco (LaLiga Sports Projects Coordinator) and Zun Fullaondo (Methodology Director of Kimet Sport) directed the 22-hour course of classroom and field sessions held Aug. 5-7. It was the first time Raúl had participated in a LaLiga Formation Methodology course and involvement in future events is being planned.
Gari Fullaondo, known for his infectious personality and passion for the game, said he's been encouraged by the number of coaches who have attended LaLiga Formation Methodology courses so far. "I think they're really happy and surprised," Fullaondo said of the coaches, "because we arrive with one methodology that really has success and can be applied with U.S. soccer players."
Raúl entertained the audience with a Q&A session Saturday morning, when he answered a variety of questions, including his advice to coaching young players, the best player he's ever played against and LaLiga's responsibilityto American soccer development.
"The connection between a coach and players is very important," Raúl said during the Q&A. "Coaches have to have the knowledge to make that connection. They must connect with players, clubs, fans, etc."
Raúl remained an active participant, directly engaging with Sockers FC Chicago demo players during field sessions, sharing knowledge with coaches at spare moments, speaking with media personnel and – of course – signing autographs and starring in selfies. A bevvy of course attendee feedback and photos can be found by browsing the Players First hashtag #P1soccer.
US Club Soccer signed LaLiga to a long-term technical partnership in August 2015 at the Players First launch event. LaLiga Formation Methodology is a staple of the partnership, as LaLiga methodology experts share curriculum used across its academies to train some of the world's best players.
To implement this curriculum, participants also received a one-year license to Kimet Sport – the software for design, control, evaluation and periodization of training sessions used by LaLiga academies. The license is valid for one age group per year per attendee.
"We are bringing some of the best educators in the world to the United States for these courses," US Club Soccer Executive Vice President Christian Lavers said. "By bringing these leaders and educators to cities all across the country, we think there will be a huge change in development. It will take time – it's not something that will happen immediately – but there will ultimately, hopefully be a great positive change in the quality of the players that are coming out of the clubs in our organization, and hopefully, that are ultimately representing our country in the long term."
College Recruiting Commitment Tracker