Ugly hazing allegations from Philadelphia stint raise questions for U.S. U-17s coach John Hackworth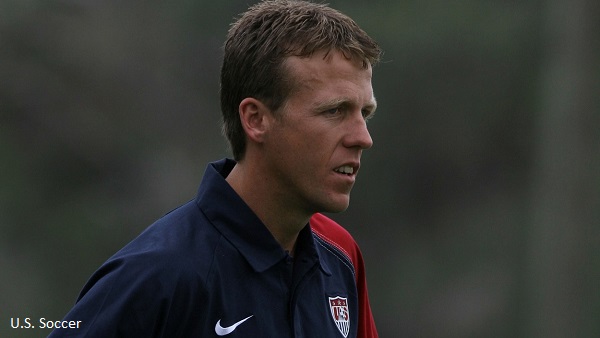 The recent re-hiring of John Hackworth as head coach of the Under-17 U.S. Boys National Team raised eyebrows across the U.S. youth soccer community, with many frustrated to see Hackworth – a respected personality but undoubtedly a U.S. Soccer Federation insider – given the job for a third time in barely a decade. For a program in dire need of inspiration and new ideas, it seemed like an unimaginative choice, to say the least, as has been noted elsewhere.
Now a sensational array of allegations in a long-running legal feud between the Philadelphia Union and their former head coach Peter Nowak – who Hackworth served as an assistant from 2010-12 – has cropped up to cast even more shade on the federation's pick for that pivotal age group.
+READ: John Hackworth named U.S. U-17 Men's National Team head coach
A thick stack of documents containing lurid details of Nowak's wrongful-termination suit against his former employers was made public this week, revealing a host of accusations and counter-accusations about the chaotic end of Nowak's time in charge of the MLS team.
From spanking his players (among other hazing activities) to denying them water during summer fitness sessions to mocking players with concussions to covertly hunting for a new job in violation of his contract terms, Nowak allegedly got up to a wide range of hijinks – and it seems that Hackworth was one of several at the club to aid and abet his unhinged ways.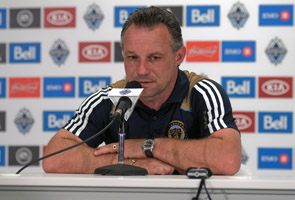 Hazing young players was apparently a central part of the Union's locker-room culture, which is certainly not unusual across many levels of the game. But the club says that in his case, it reached the level of a fireable offense, and one of several that he openly flaunted.
Nowak – himself a former U.S. Soccer employee who assisted former senior national team coach Bob Bradley and led the 2008 Olympic squad – defends himself by stating that Hackworth and another assistant recorded the hazing activities, and later played them for then-club president Nick Sakiewicz to everyone's general amusement at the time.
"[Nowak] indicated that a videotape was taken each year by his assistant coaches, John Hackworth and Rob Vartughian, in 2010, 2011 and 2012," the filing states, with subsequent notes about the assistants' involvement in harsh training activities that drew formal complaints and other protests from the MLS Players Union.
In his defense, Hackworth appears to have been working under a superior (Nowak) who regularly ventured beyond the pale and got quite comfortable doing so, and given the hierarchical culture of a professional coaching staff, many would forgive him for following his boss' orders despite any misgivings that he may have had.
+PODCAST: The SoccerWire Show breaks down U.S. U-17s with special guest Travis Clark
Hackworth later took the Union reins after Nowak's dismissal and worked to undo many of his predecessor's questionable tactical and personnel decisions. He is known as a kind, thoughtful gentlemen to most who are familiar with him. And with the exception of a few academy prospects who were promoted to train with the club's first team in Nowak's time in charge, the players likely involved with the hazing incidents were legal adults at the time.
But until he speaks out with his own account of that period in his career, parents of the young players he's been chosen to guide over the upcoming U-17 World Cup cycle will simply have to trust that he – and his supervisors at the federation – are committed to putting the safety and welfare of those kids first and foremost. Most of these kids, it must be noted, leave their families to enter the Bradenton Residency Program in Florida for the better part of two years during the U-17 cycle.
Because if the allegations contained in the Nowak case are true, he passed on an opportunity to do exactly that with the players under his watch with the Union.
College Recruiting Commitment Tracker