U.S. U-17s: Hugo Perez, the 98-99 crop and a legacy on the line at U-17 World Cup in Chile
"The most important thing is the ball. When you have it, you can do so many things. When you don't have it, you can only do one: You have to go chase it. I don't want that."
– Hugo Perez*
Both as a player and a coach, Hugo Perez has always been a bit of a stereotype destroyer – a "scheme breaker," to use the tactical parlance.
A skilful attacking player in a generation of U.S. Men's National Teamers remembered as hard-working and technically limited. A patient, persistent coach with a taste for Latino flair in a U.S. youth soccer culture generally reflexively suspicious of all those descriptors.
An American coach who told his kids they really could beat the world's best at their own game and taught them how, only to be yanked from his U-15 Men's National Team head coaching gig and effectively exiled to what the English call "gardening leave" for the final year of his contract.
The latest such contrast: This month, Perez's name and memory swirls around the U.S. U-17 Men's National Team as they try to make their mark at the FIFA U-17 World Cup in Chile – despite the fact that he hasn't coached this team in well over a year.
Best of luck to u17's tomorrow I still believe in all of you remember play as a team and help each other remember next play most important

— Hugo Perez (@hugoperez_07) October 20, 2015
Why? In two years of guidance from August 2012 to August 2014, Perez shaped an already-talented group into one of the most exciting, aesthetically-pleasing youth national teams in recent U.S. memory, building a fluid pass-and-move ethos from the ground up.
"I still believe that in this country, the kids that are being born now coming into the academies and clubs in this country have so much potential that it's unbelievable," Perez told SoccerWire.com earlier this year. "I was able to prove to myself, in a sense, that our kids in this country can play a beautiful style of football.
"The hardest thing was convincing the players that they could do it," he added. "Not because they couldn't do it, but convincing them that they could do it without fear of being reprimanded for making mistakes, you know? I told them look, every time you make a mistake because you're trying to do something special, that's my responsibility, not yours. Just be confident to do it, work to do it and you have the freedom from me to do it. And I think in youth soccer, that's the key. We have to give our players the freedom to express themselves and play football."
Calling in diverse rosters with little regard for the traditional hallmarks of size and athleticism, Perez battled – at times seemingly singlehandedly – for dual-eligible players with Mexico's huge formal and informal scouting network in this country, and urged his players to value possession and attacking play.
+READ: U.S. U-17s ready for rugged World Cup group, says Williams: "Our goal is to win"
"When I spoke to them about the first time they came to work with us, I said to them that soccer is a sport that is also a passion, and also an art," said Perez of his time with the 1998- and 1999-born age group. "You need to show your art on the field, and we're going to give you the freedom to do it.' And they responded well. So it can be done.
"It doesn't mean that it's definitely the right way to play, but with the talent that we have here, I think we need to try. I always say that when I want to go watch a game, in the last five years when I was watching [FC] Barcelona, I didn't want to get up from the couch, because the football was so attractive, you know? And that's the potential I think we have in this country with our kids, they can play that type of football. We've just got to believe in it."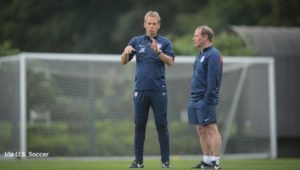 He seemed to be the living embodiment of USMNT coach Jurgen Klinsmann's expansive vision of a more skilful, proactive style of play. Yet last summer Perez was unceremoniously removed from his duties and reassigned to a vague posting as "Technical Advisor for the Northwest Division" of the U.S. Soccer Development Academy "because of structural changes in the U.S. youth national team program," according to youth technical director Tab Ramos.
With so little explanation from the federation, the rumor mill churned as those who'd seen Perez's good work were left dumbfounded. Was it really an innocent administrative decision, or had his personality clashed with Ramos, or perhaps his boss, Klinsmann? Veteran columnist Paul Gardner took notice, building a sharp-tongued critique of Klinsmann and the federation on the "mystery" of the situation.
One bit of gossip suggested that Perez had disagreed with colleagues over rising Northern California talent Tommy Thompson. Another, more sinister one said he'd simply selected too many Latino players to his squads.
"Any american descendants were called to this camp??? Is this a U 14 USA national team or a Mexican national team???" wrote one commenter on a SoccerAmerica article listing one of Perez's U-14 camp rosters.
Worryingly, a few Mexican-American talents defected south almost immediately after his departure. Two of them, Abraham Romero and Edwin Lara, now feature on El Tri's 2015 World Cup roster. And even more worryingly, the 98/99 class has struggled to show their best under their current leader, longtime U-17 coach Richie Williams.
While the U.S. – who snared one of the last spots in this year's FIFA event – looked unprepared and off the pace in Saturday's tournament-opening 2-0 loss to Nigeria, Mexico swept aside mighty Argentina 2-0, enjoying nearly 60 percent of possession in the process.
Williams and his team are now under pressure in their final group-stage matches against Croatia (Tuesday, 4 p.m. ET) and hosts Chile (Friday, 7 p.m. ET; both matches broadcast on FOX Sports 2, NBC Universo).
"It's funny that you mention Latino players," Perez told me in our previous conversation. "I'll tell you the truth: if you look at the group that I worked with, the 98s and the 99s, it was a mix of Latinos, African-Americans, Asians. The one thing that all of them brought together was the technical part, the creativity part, and the openness to be able to play that way. It was a good chemistry.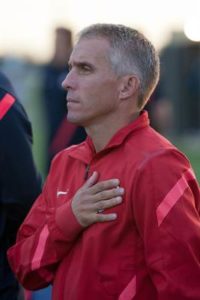 "All of them brought something special, which was the talent, the technical talent. The only thing we had to convince them was that in order to play beautiful football, everybody had to share in it and everybody had to play with the ball, and nobody was going to be a guy sitting on the field just looking. Everybody had to be involved. And all of them came together and understood that."
The question returns: What happened?
You won't hear the full story from Perez, not for the moment, at least.
"Have you talked to the federation?" he said when I asked him over the summer, responding to a question with a question, then chuckling softly when told of U.S. Soccer's vague explanations.
"If they haven't said anything, I'm going to wait to see what they say. Right now obviously, personally, the only thing I can tell you is that I want to do something new, you know? … It's time for me to see if I can somehow live that passion and desire to coach at a higher level."
+READ: U-17 World Cup: Can U.S. wunderkind Haji Wright finally tap his massive potential?
Though something more seems to simmer under the surface, Perez has taken the high road over and over. When we talked, he repeatedly expressed his gratitude to the federation and thanked USSF president Sunil Gulati by name, noting that Gulati had been a major factor in his initial hiring.
"The people who saw my work and were able to somehow appreciate it, I'm grateful for that. The kids that I worked with also: I'm happy that they were able to be committed during the time that I had them," he said. "I have to thank the federation for giving me the opportunity to work with those kids. At the end, I'm not going to say that I'm better or different than anybody else.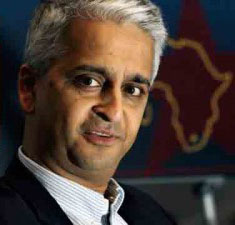 "I told the kids, 'Whenever they come to watch you play, I want you to entertain the people who are watching you. Not only play – you need to entertain them. Because football can still be creative and it's a team sport. No matter if you're qualifying for the World Cup or playing a friendly game, the responsibility of a soccer player, within a team … is that people will come and watch.'
"More than anything I did in the last 30 years with U.S. Soccer, that'd be one of the things that I enjoyed most: watching them play, and watching them believe in themselves that they could do that," added the 1994 World Cup veteran.
When his USSF contract expired in midsummer, Perez sought to join the national-team staff of El Salvador, the country of his birth, presenting a long-term development plan for the small but soccer-mad nation. He spent an extended period with the Cuscatlecos senior team, only to return home to California when negotiations on a lasting deal broke down in an advanced stage. Last month he told the Salvadoran press that he had been approached by MLS expansion club LAFC.
While Perez seeks his next challenge, he watches and roots for his former players to rise to the rugged one facing them in Chile. And many others across the U.S. youth community wonder what might have been.
+READ: Red Bulls Academy product Tyler Adams ready to lead U.S. U-17s on rugged World Cup mission
"Tab Ramos is the youth technical director and he's done a fantastic job here with this group, with the World Cup teams – I think it's important for him to stay in that job," Perez told me. "And I want to wish U.S. Soccer, overall, the best success. The programs they have with the academies, I think they will continue to get better, and that's the question. We need to get better every year. I think the academies will become a big part of our development process in this country, with our players. So I want to wish them the best.
"I would wish to stay with that [98/99] group for a long time but I don't regret it," he added. "The only thing I want them to remember is that I leave the time that I was with a group of players, that we worked and we tried to put U.S. Soccer on the map. We tried to put [in] U.S. Soccer a program so people in this country could see that our players are capable, that they can do it, that it's not impossible. So that I leave with. I'm happy, I don't have any regrets, I don't have any ills or say anything bad against anybody.
"Somebody asked me, 'could you have done something?' No. I only can control what I can control. And that was when I was in the field with them, the time I had with them to play soccer. I had bosses above me that have to make decisions, and I have to respect them. And I respected them, and I'm not going to criticize any of those, because I think I want to leave with a good image, you know?"
*From Perez's appearance on the 3four3 Podcast with John Pranjic
College Recruiting Commitment Tracker