U.S. U-17 Women crash out of World Cup early – yet again. What now?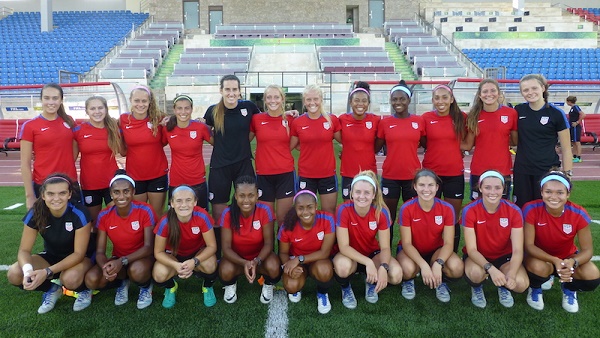 Before the start of the 2016 U-17 World Cup, supporters and observers of the U.S. women's youth national teams were assured repeatedly that this time would be different.
Yes, the U-17s failed to get out of the group in 2012, and didn't even qualify in 2014. But technical director April Heinrichs and senior head coach Jill Ellis have successfully revamped the YNT development pathway, we were told. They and U-17 coach B.J. Snow have assembled a marvelously talented, sophisticated U-17 squad. The team got a very reasonable group draw, and should seriously challenge for the World Cup this time around.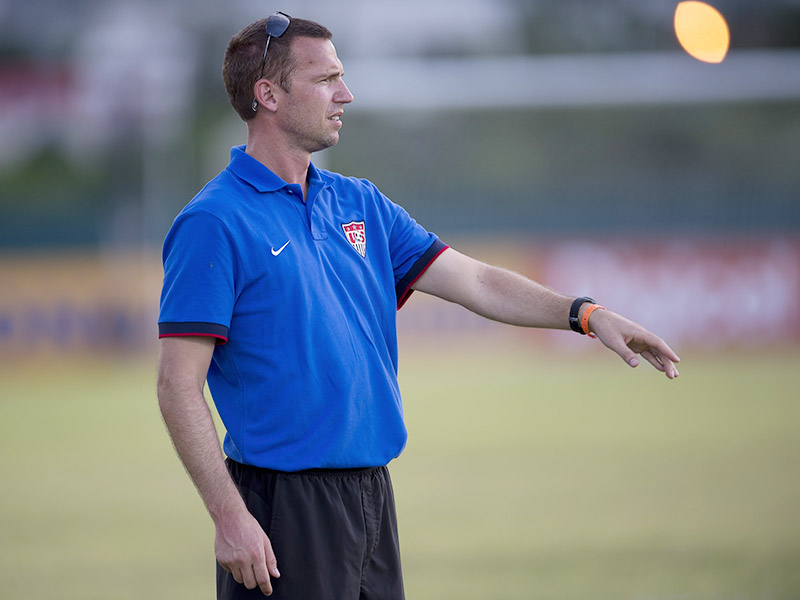 So much for that.
After losing 3-1 on Saturday to holders Japan in the last group-stage match, the U.S. is out. They have finished third in the group behind Ghana and Japan. Their only points in the tournament came from a victory over lowly Paraguay.
+READ: USA falls to Japan 3-2, eliminated from U-17 Women's World Cup
Nor was this a matter of mischance or isolated errors. The U.S. was stifled and gradually overcome by Ghana in the second match; and against Japan, they were rattled and outclassed nearly from the opening whistle. The U.S. simply did not deserve to go through.
This failure is even more glaring by comparison to 2012. In that cycle, the U.S. had the two eventual finalists (France and North Korea) in its group, drew with both of them, and finished third on goal difference because it beat Gambia, the fourth team in the group, by "only" 6-0. It was quite a different thing this time.
So what went wrong this time around? There are undoubtedly many small factors that one could identify—Snow's decision to go with the same starting XI in the first two matches, for example, or his curious decision to substitute defensive midfielder Jaelin Howell at 1-1 with 20 minutes to go against Japan.
A pervasive, overarching problem against both Ghana and Japan, though, was simply that the U.S., however talented individually, appeared to have no conception of how to pass and possess as a team. There was no rhythm, little off-ball movement, insufficient effort by players to position themselves to create easy passing angles for the player in possession, nobody checking to the ball.
Ghana, and especially Japan, played as a collective­ — the U.S., a collection of individuals. And it showed.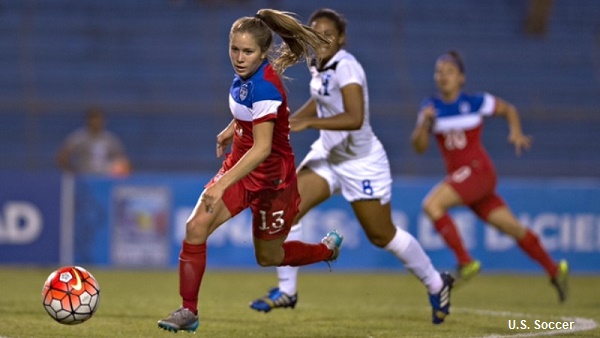 After scoring an early goal against Ghana, the U.S. efforts in the first half to hold possession and play out from the back frequently devolved into goalkeeper and centerback or fullback passing the ball back and forth, waiting for someone (anyone) to give them a passing option in midfield. These repeated failures slowly handed the initiative over to Ghana, and gave them the platform from which they eventually equalized and then took the lead for good.
Against Japan, the only strategy in possession appeared to be, at best, get the ball to an attacking player and let them create something by dribbling, and at worst, punt it long to Ashley Sanchez. Against a Japanese team that was not only technically superior but much, much better at pass-and-move soccer, this approach worked about as well as you'd expect­ — beyond the scoreline, the U.S. finished with only 34 percent of possession, and was outshot 22-10.
These poor performances, moreover, bring a pressing question to mind­: what exactly was B.J. Snow doing in all those training camps and all those friendlies that the U-17s this cycle? And, going forward, is there any reason that he should continue as U-17 head coach?
After all, in 2012, then-coach Albertin Montoya was not offered a contract extension. And Snow has now presided over not one but two cycles of underachievement. So it will be interesting to see whether he is still the U-17 coach come January 1, 2017. If he is, I think it's safe to say that it is not a good sign for the health of the YNT program.
+READ: Q&A – April Heinrichs dishes on Girls DA, Mallory Pugh and more
Looking more broadly, we have clearly reached a point — if not long since passed it — at which pointed questions need to be asked about Heinrichs as WNT technical director. One of Heinrichs' chief responsibilities is the YNT program. And Heinrichs has been at pains to emphasize the changes and improvements that she has made to talent development and identification in that program, including hiring Snow and Michelle French as the first full-time U-17 and U-20 coaches.
Yet, strangely, none of those improvements appear to be flowing through to the actual YNTs themselves.
True, the U-20 side won the World Cup in 2012. Yet the other U-17 and U-20 cycles since Heinrichs was hired in 2011 have each ended in failure – disappointing results, poor performances, or both. While the 2016 edition of the U-20s may yet come good in their upcoming World Cup, their performances in qualifying and recent friendlies do not fill one with confidence.)
It's true that youth World Cup results are not the sole measure of the health of the YNT program – for example, the rise and rise of Mallory Pugh. But they do serve as a useful measuring stick for the quality of player in the program, and the quality of coaching and development that they are receiving while in the program.
By that measuring stick, unfortunately, Saturday's defeat to Japan is only the latest example of how the women's youth national teams continue to fall short.
College Recruiting Commitment Tracker