Shawhan: The depressing cynicism of the U.S. U-20 Women's National Team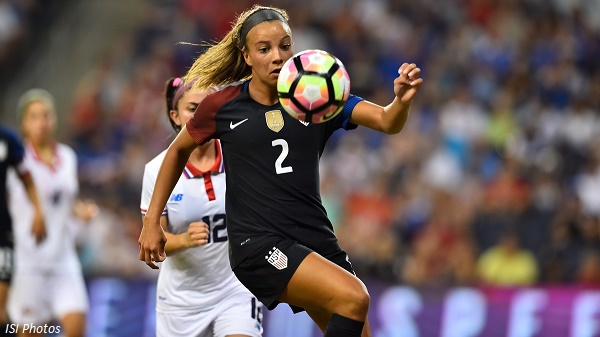 "A ship in harbor is safe – but that is not what ships are built for." – John A. Shedd
I'll freely admit: When it comes to soccer, I'm a romantic idealist. I'm always hoping to see quick, fluid, attacking soccer – to see a team have faith in its ability to win by pass and move and pass again.
Unfortunately, this week I also watched the U-20 U.S. Women's National Team open the group stage of the 2016 World Cup with a drab, cynical 0-0 draw against France.
+READ: U.S. U-20 Women's National Team plays France to 0-0 draw
It was what you might call a recipe for disappointment.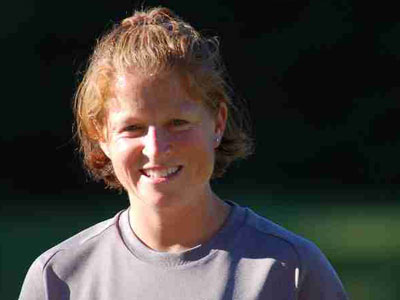 April Heinrichs, Michelle French & co. may talk a good game about playing a sophisticated, proactive style. But you wouldn't know it to see the actual team on the field.
Instead, against France the U.S. set up to play from the opening whistle much the way that Sweden – who dashed the USWNT's gold-medal defense – did in the knockout rounds of the Rio Olympics: Defend deep with banks of four, put nine (or 11) players behind the ball and hope for an advantageous turnover or the chance for a counter.
In the first half, the U.S. categorically refused to play out of the back on goal kicks. Instead, the midfield generally pushed way out and stood there in a static bank of four, and goalkeeper Casey Murphy booted it long, hoping, usually in vain, that a U.S. player would get a knockdown.
Meaningless to the final result, but this is how the USA U20 WNT is taking goal kicks vs. France #hopefulballs pic.twitter.com/fRAZBnbfRR

— J.R. Eskilson (@JREskilson) November 14, 2016

When the U.S. had possession in open play, and a defender was on the ball, the midfield made little effort to drop toward the ball and offer a range of passing options. Instead, central midfielder Emily Ogle would make herself (somewhat) available for a pass, while her colleagues moved away and left her isolated in the center of the park.
Sometimes this resulted in a pass, or even two passes, involving Ogle. More often defenders passed it amongst themselves, while 30 yards away the midfield jogged back and forth as the ball moved along the backline. Eventually, someone would try a long or mid-range pass forward, usually without success.
Over…
Instead, Emily Ogle drops a bit toward the backline and the rest of the midfield clears out. pic.twitter.com/3eFYqUNMuz

— Fitzcamel (@fitzcamel) November 15, 2016

and over…
(I promise these are different possessions from the previous two.) pic.twitter.com/YS9FsLy1xM

— Fitzcamel (@fitzcamel) November 15, 2016

and over again:
I mean, look at this, for pete's sake! pic.twitter.com/AvKk6ogGBJ

— Fitzcamel (@fitzcamel) November 15, 2016

Remember the way that the senior WNT played in the spring and summer of 2015 – before Jill Ellis dropped Abby Wambach from the starting lineup in Ottawa and took the parking brake off? This pattern was about as exciting, and effective, as that one.
In the second half, the pattern wasn't nearly as evident. But that was because the U.S. spent virtually the entire half on the back foot, instead, defending against wave after wave of French pressure (directed, in particular, at U.S. left back Ellie Jean).
Yes, this is a side with attacking phenoms Mallory Pugh and Ashley Sanchez. And yes, Pugh and Sanchez scored fine goals against New Zealand in the second U.S. group game, which the U.S. won 3-1. But they each did so by capitalizing on unforced defensive errors that gifted them possession in dangerous areas. Against France, on the other hand, the U.S. were not set up to get Pugh and Sanchez on the ball, and generally failed to do so.
+READ: USA defeats New Zealand 3-1 in U-20 Women's World Cup group play
That ultra-defensive approach was not happenstance. It was not players lacking the vision or nerve to execute a gameplan. It was the gameplan. Boring, defeatist, cynical.
During the Olympics, former USWNT coach Pia Sundhage made no secret of the fact that she went with a similar approach for Sweden because, with the personnel available, she didn't have confidence in her ability to set up the team to get a result by coming out and trying to meet the opposition on its own terms. And at the end of the day, in a major tournament at senior level the goal is to win. Period.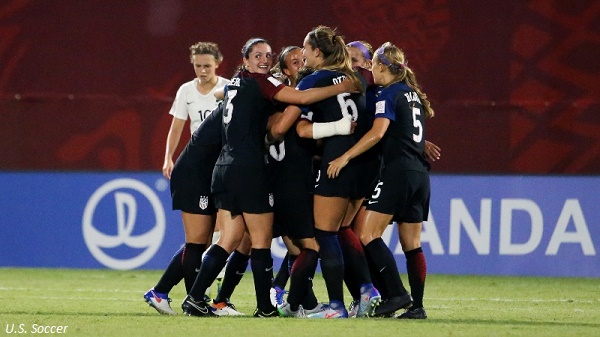 But U-20 level is, at least nominally, in part about development. And the U.S. is a side with pretensions to being a tournament favorite. So what's our excuse?
Well, these days the pressure is on Heinrichs and French, in a way that it hasn't been before. If the U-20s do not make a deep tournament run in Papua New Guinea, it will be only the latest of an unbroken string of failures over multiple cycles at both the U-17 and U-20 levels. It's been a long time since I, or for that matter anyone else, was excited and optimistic about a U.S. U-17 or U-20 side. And there is a growing chorus of voices starting to wonder where and why things got off-track – and whether Heinrichs, especially, is the right person to get them back on.
+READ: Q&A: April Heinrichs dishes on Girls DA, Mallory Pugh and more
The response, evidently, is: To heck with romantic idealism. Instead, set up the team to avoid defeat against France at all costs, win the matches against New Zealand and Ghana, and back into the knockout rounds by any means necessary.
So far, so good, I suppose. The U.S. successfully scraped a goalless draw with France in what will (presumably) be the toughest match in the group. That draw, coupled with the victory over New Zealand, has the U.S. in a good position to advance.
But the question remains: If this is what it takes to make sure our U-20 side can even get into the knockout rounds, how satisfied should we be?
College Recruiting Commitment Tracker