RIP: Dan Borislow, the strange angel of Women's Professional Soccer (1961-2014)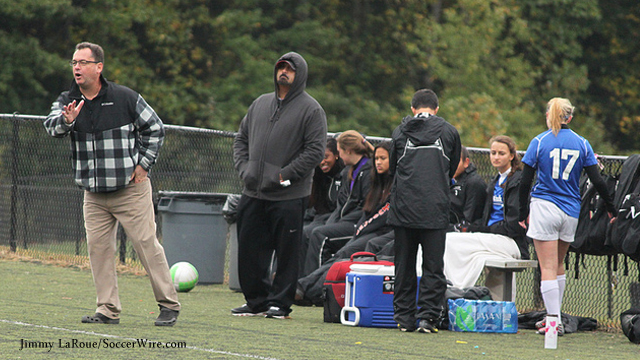 Anyone who's navigated enough twists and turns in either the world of professional sports or American soccer eventually discovers that the personalities involved tend to be complex, and true heroes are few and far between.
Dan Borislow was no hero, and he was certainly complex – and he cared deeply about women's soccer (and youth soccer too), despite his now-infamous role in buying, rebranding and relocating the Washington Freedom and the eventual demise of Women's Professional Soccer.
+ BROWSE through SoccerWire.com's archive of Dan Borislow coverage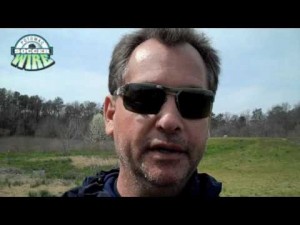 In that sense, the MagicJack tycoon epitomized the passionate yet deeply chaotic state of affairs that reigned in North American women's soccer in the topsy-turvy period between the death of the Women's United Soccer Association in 2003 and the rise of the U.S. Soccer-backed National Women's Soccer League last year.
Both before and after his untimely passing from a heart attack while playing soccer on Monday night, Borislow has generally been savaged in the media as an arrogant, boorish jerk who clashed with WPS leadership and manipulated and even abused his club's players. And most of that is deserved, should even a fraction of what was reported about him by Ella Masar and other players be true.
But the "man who helped kill women's pro soccer," as Deadspin.com snarkily described him this week, was welcomed as a savior by WPS when he swooped in to purchase the Freedom from the Hendricks family in the fall of 2010. The league's stagnancy and decline had left everyone wondering if it would survive through the 2011 season, and it was made clear that no buyer for the Freedom would in all likelihood mean no more WPS.
So Borislow stepped in, motivated to take on a demanding, debt-inducing project by his daughter's love of the beautiful game and his own respect for the elite stars – particularly those of the U.S. Women's National Team – that graced the league.
It was an amazing act to behold, if only because it represented a super-sized version of what he'd already done with his young daughter's travel team – which became a national powerhouse packed with talent from across the country, coached by Borislow himself (pictured above), competing in the biggest tournaments with blue-chip guest players flown in from points far afield. Parents on rival teams stewed with frustration, but top college scouts flocked to their games.
+ READ: Club-centric vs. all-stars: Magicjack's Borislow remains hot topic in women's soccer
His involvement with the Freedom, which he quickly moved to Boca Raton, Florida and renamed MagicJack SC after his money-spinning internet phone call invention, led to one crisis after another.
He butted heads with WPS president Anne Marie Eileraas, her successor Jennifer O'Sullivan and just about anyone else who tried to tell him what to do or regulate his or his club's behavior in any way. And the players' union was soon forced to file grievances as he made a habit of demeaning or dismissing any player who stepped remotely out of line – or simply didn't live up to the lofty expectations that only the likes of Abby Wambach and Christie Rampone could meet. (He and Wambach remained close, even after WPS' death – which had hovered over the league with an air of inevitability but was officially ushered in by Borislow's scorched-earth litigation tactics.)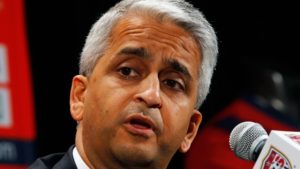 But as Beau Dure related this week in what is likely the most balanced, thoughtful passage ever written about Borislow, he was forthright and responsive with the media and rarely left anyone in doubt about where he stood.
His clashes with WPS officials were based on deeply-held beliefs – which were largely proven correct in time – about the league's unsustainable construction. And U.S. Soccer president Sunil Gulati's budget-minded approach to the NWSL has clearly been influenced by Borislow's outlook.
Dan Borislow wanted to help, though wasn't the savior women's soccer dreamed of and he certainly wasn't the hero it hoped for. But in the end, he was probably the traveling companion it deserved at one of the game's most troubled stages.
Rest in peace, "Magic Dan."
College Recruiting Commitment Tracker