Resentment, conspiracy theories simmer as youth soccer bodies push birth-year change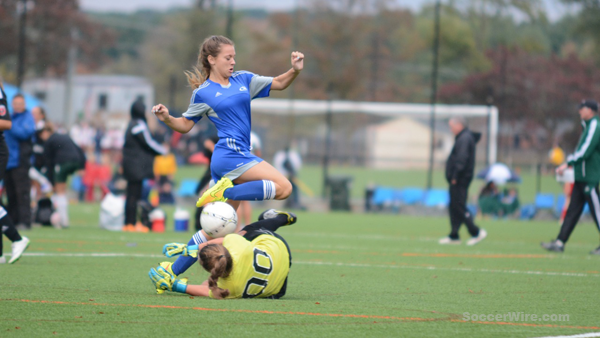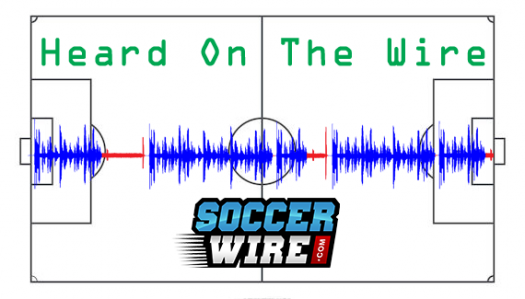 WASHINGTON – A sizeable chunk of American soccer leaders and opinion-makers have gathered in the nation's capital this week, thanks to the U.S. Men's National Team's Friday night friendly vs. Peru (7 p.m. ET, broadcast live on FOX Sports 1, FOX Sports GO, UniMás, Univision Deportes Network).
It's a "traveling circus," in the words of one official, that follows the national teams' schedule around the country, often accompanied by fan events, VIP gatherings and hotel-bar hobnobbing. But a decidedly wonky topic loomed large for many in the youth soccer community this time around: the U.S. Soccer Federation's recently-announced changes to the organization of birth-year age groups.
Pointing mainly at the benefits for youth national teams competing on the world stage, the federation's press releases offered a compelling case for its decision to move the birthday cutoff date for young players' age-group placement from Aug. 1 to Jan. 1, the date preferred by most of the world.
+READ: U.S. Soccer phases in new youth development standards
Anything that could improve U.S. teams' international competitiveness is generally welcomed, as is any step to align more closely with the best practices of the planet's leading soccer nations.
But for many outside the fed, the change is seen as "a solution without a problem," the latest example of U.S. Soccer's frantic groping for more effective player development without considering the effects on the enormous recreational population that feeds the ranks of the "elite" level.
What some see as a simple clerical timesaver for USSF officials could be a looming inducement to chaos at the grassroots level, breaking up existing teams and forcing players and/or their parents to make difficult decisions on where and how to continue their young careers.
Whether intentionally or not, US Youth Soccer (which is separate from, but affiliated with, the fed) poured more gasoline on these smoldering embers by unceremoniously announcing its intention to apply the cutoff change to its biggest programming a year ahead of schedule, ie by the start of the 2016-17 season instead of the August 2017 deadline laid down by USSF.
+READ: US Youth Soccer BOD approves implementation of U.S. Soccer mandates
So clubs, coaches and parents have less than a year to sort out their approach to next season's US Youth Soccer's "National Championships Series" – which includes National League, Regional Leagues and President's Cup – as well as the Olympic Development Program.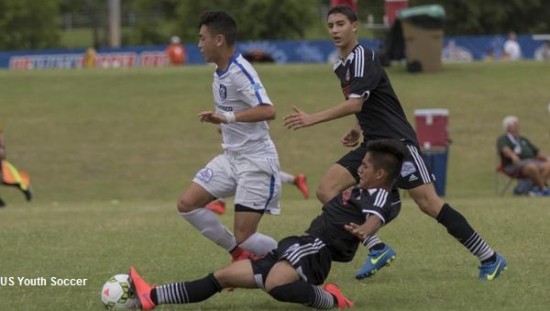 How much should it matter that many young players are liable to be separated from their school-year cohorts (in many cases their most familiar social groups) by the new age cutoff? That's subject to a complex debate that takes in both player development and overall sport participation and retention rates – the latter of which has gone stagnant in recent years, posing a creeping crisis that few in U.S. soccer have recognized yet.
But in a more applied, immediate sense, many teams' rosters will take on a significantly different look over the next year or two as the Jan. 1 cutoff creates new divisions.
And that's where the conspiracy theories start to get really interesting.
In the eyes of some, U.S. Soccer's creation and management of the elite Development Academy competition makes them just another self-interested party in this situation, rather than a mediating authority. One veteran youth league administrator suggested to SoccerWire.com this week that the system-wide upheaval caused by the age-group change is actually an intention of the new policy rather than a mere side effect. 
+READ: Dure: USSF's birth-year plan is shortsighted, helping coaches, not kids
The fed makes little secret of its desire to concentrate the nation's best players in the DA – national-team coaches have made this clear to promising young players by urging them to join DA programs if they want regular international call-ups. According to this theory, anything that unsettles top players on teams competing in US Youth Soccer events could help draw those players towards nearby DA clubs that might otherwise have been unable to pry them loose from their existing loyalties.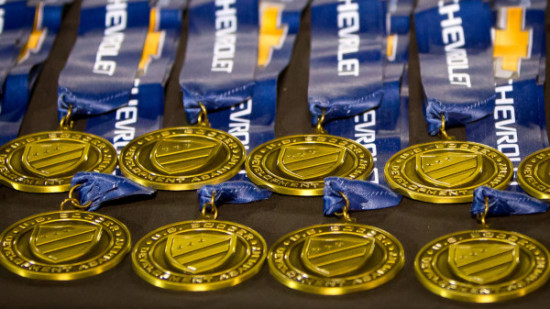 Sound crazy? It certainly seems to apply sinister motives to a federation that strives to make itself a referee in the rough-and-tumble politics of youth soccer, rather than just another player.
But if talented players find themselves in need of a new team as their previous one moves up or down an age level, it's not inconceivable that they could seek new opportunities (or accept those already offered, but not accepted) at new elite clubs. And that could also reap positive macro-effects for the system as a whole. 
Could we see a large pool of "free agent"-type players take shape in major youth soccer hotbeds, and affect the dynamics of the market by driving up competition for places in the country's best developmental environments? It's too early to know for certain. But like a stone skipped across the surface of a tranquil pond, this seemingly simple paperwork change could send reverberations far and wide in the years ahead. 
College Recruiting Commitment Tracker