Players That Impressed: March 14-20, 2016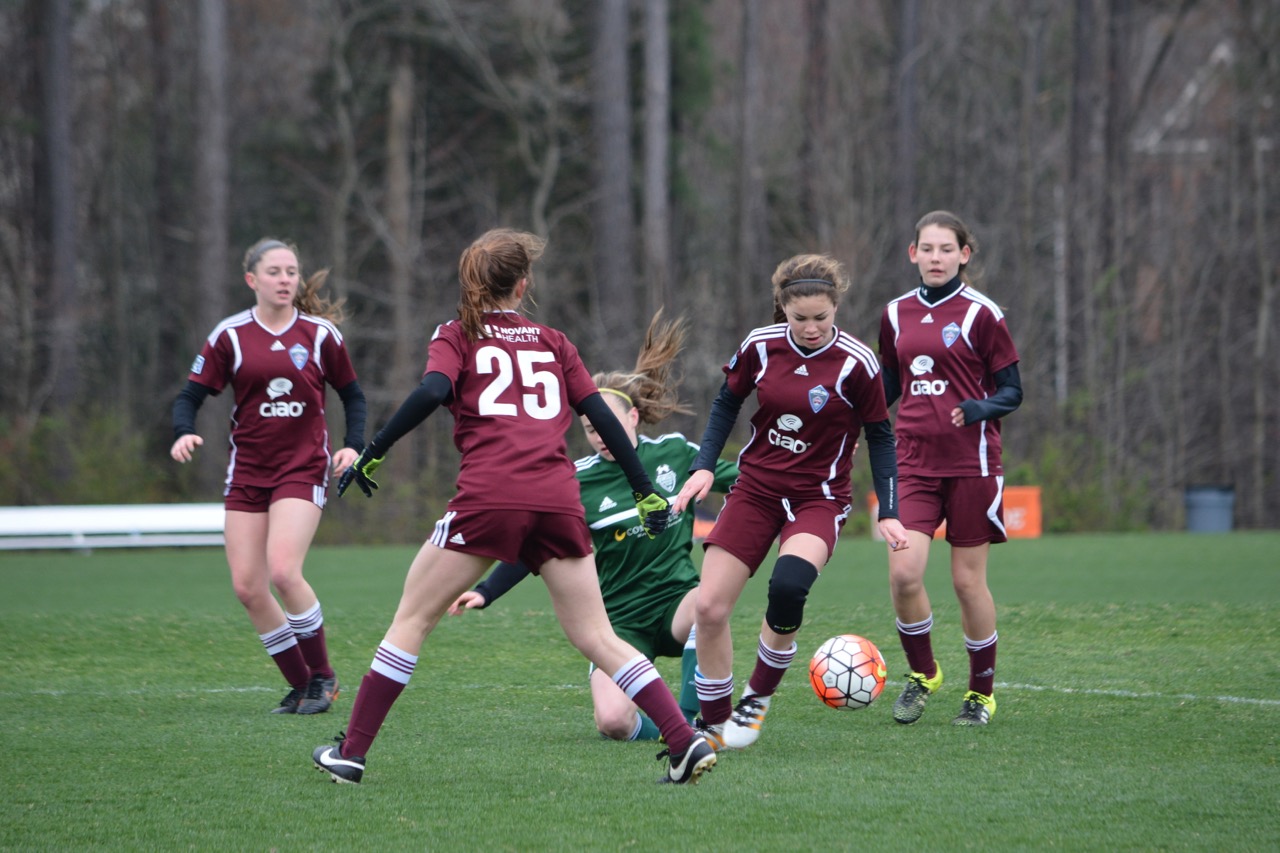 The following players were submitted by coaches or club technical personnel so they could be recognized for impressive performances in competitive soccer games during the week of Monday, March 14 through the end of Sunday, March 20, 2016.
We post players in the order the submissions are received, so the sooner you post following impressive game performances, the higher up the list they will appear for that week.
+ You can submit players each week here
---
Izzie Vitale – Goalkeeper
Albertson Fury ECNL U-14 Girls
Jefferson Cup
Izzie Vitale was one of two goalkeepers that split time this weekend. As a defense, they only conceded two goals in four games, none while Izzie was in the goal. She organized well and did everything that was asked of her.
---
Sam Dumont – Forward
Albertson Fury ECNL U-14 Girls
Jefferson Cup
Sam had a great tournament helping guide her team to the finals. Not only did she create goals for herself, but she created for her teammates. She was a constant threat and her defensive work rate as a striker set the tone for the entire team which only conceded two goals in four games.
---
Tori Lyncha – Defender
OP Fire U-13 Girls
Jefferson Cup
Tori played center back and helped hold HMMS Eagle FC to one shot on goal in the second half, while also scoring the game-winning goal for OP Fire.
---
Shelby Sallee – Forward
OP Fire U-13 Girls
Jefferson Cup
Shelby scored the game-winner and set up another three 1v1 chances against one of the top teams in the country at the U-13 level in PDA Galaxy.
---
Shawn Chacko – Defender
Met Oval U-16 Boys 
EDP League
Shawn showed his amazing defensive skills in the season opener for Met Oval 2000 against national U-16 powerhouse Dix Hill Hurricanes. Shawn simply was the best defender in the game, playing a key role in shutting down the dangerous Dix Hills attack. He also showed excellent endurance, and was able to successfully defend 1v1 numerous situations, helping Met Oval 2000 upset Dix Hills Hurricanes 3-0.
College Recruiting Commitment Tracker