O'Sullivan: Can Players First fix American youth soccer?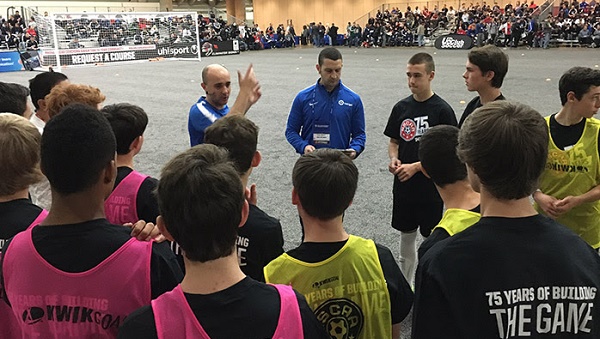 A few months back, US Club Soccer CEO Kevin Payne announced a new initiative, Players First, which they are calling "a branded, holistic club soccer experience for parents and players, which emphasizes the development of each individual to his or her full potential, and helps parents make better choices about where their children should play." Is this what youth soccer has been missing all along?
I have to admit, at first I was skeptical. Here was US Club Soccer announcing they were going to revolutionize player development in the United States. We have all heard that one before. It's not hard to find governing bodies, clubs, leagues and soccer academies throughout the US that are "revolutionizing player development" and "taking players to the next level." Their about us page reads like many clubs.
Ho hum, I thought, here we go again.
+READ: US Club Soccer announces details of first-ever "La Liga Formation Methodology" coaching ed course
But I was intrigued. The more I looked into it, the more I began thinking "maybe this is different." I like the idea of a more holistic approach to player development. In other words, for the first time, at least on paper I saw an organization that was trying to do things differently by looking at the entire ecosystem that our players learn in. Players First wasn't just talking about how they train players, or coaching education. They were focusing on parent engagement and education. They were discussing club development, mission and core values. That I had not seen before.
As such, I spent an hour recently discussing Players First with Kevin Payne, and his thoughts about why a comprehensive, branded initiative such as this is needed if we are truly going to shift the paradigm in youth soccer. Enjoy.
JO: Kevin, where did the idea for players first come from?
KP: Many years ago I chaired the USSF technical committee and task force on player development looking at issues and challenges in "Zone One" Under-12 players. The issues we face are nothing new. Our players struggle with technique, first touch, ball striking, basic game intelligence, even compared to small countries that do not have the resources or numbers we do such as those in Africa and the Middle East. The idea for players first came out of that observation …
We wanted to create a branded experience that will resonate in the marketplace, a philosophical approach for kids rather than a single style of play, because dictating one way of playing ignores our greatest strength as a nation, which is our diversity.
JO: What do you think our greatest challenge is in youth soccer?
KP: The biggest issue today is that clubs and leagues are reacting to what parents are demanding, and parents for the most art are lacking the resources to know what they should be asking for. They want what's best for their kids, but they don't know what it looks like. In more developed soccer nations, there is a better understanding of the pipeline to the top level, as players and parents can see the progression first hand because the youth set up is directly connected to the pro set up.
In the U.S., the only metric many parents trust is wins and losses, scholarships, things like that. They think player development is linear, but it is messy and every player has his or her own path. As a result of this metric, our players have physical solutions but do not outsmart opponents. If we are emphasizing winning, developmental age takes precedence. We need to convince clubs, coaches, and parents to change the environment, and you needed a holistic, branded approach like Players First to do that.
JO: Do you see any specific changes we need to make right away?
KP: First we have to deal with the reality of our youth setup. Players First is dealing with the current realities of the pay-to-play model. Let's face it, every country has pay-to-play, sometimes it's the government that pays, sometimes it's the pro clubs. In our country, that burden to pay falls upon the parents. That reality is not going to change overnight, so we have to work within that.
Many times this pay-for-play model demands a return on investment, and parents worried that their child is not surrounded with other "future national teamers." We have an overemphasis on cutting players, and results based events at very young ages. Far too early, we are telling too many kids, "you are no good," and we are eliminating three-quarters of players before the age when we know what kind of athletes they might become. We need to develop more players in better environments.
For example, everyone points to the tremendous success Iceland is having with such a small population, yet they just qualified for the European Championships. They talk about coaching, facilities, etc., but very few people mention that they have cut their dropout rate in the youth ranks significantly. They cannot afford to lose anyone, so they make sure that they do not. They try to give all their young players the same, high-quality experience, regardless of ability, because they realize that a 12-year-old boy can have the body of a 9-year-old or a 15-year-old developmentally. Trying to predict which kid will make it at that age and getting rid of the rest makes no sense to them. That is very different than our model, where we discard kids far too young.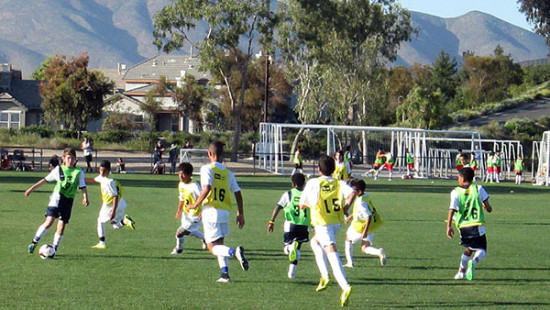 +READ: US Club Soccer announces new Arizona NPL
JO: What does that environment look like?
KP: We are calling this Players First because honestly, many kids want something entirely different than parents and coaches do. The idea for coaches, parents and administrators must be to think first "what do my players want and need?" They want enjoyment, they want to play with their friends, they want to be respected, they want to feel self-worth, they want to be taught well, things like that. Everyone needs a great experience, and that experience may look a bit different for every kid.
For example, with Players First we have a partnership with La Liga, to help develop our coaches. They do many things very well in term of technical and tactical development, but first and foremost the philosophy in Spain at the youngest age is that player development must be fun! That is not exactly a groundbreaking idea, and lots of clubs talk about it, but when you watch the sideline environment, the way the coaches interact and instruct the players, and things like that, you don't see fun happening. You see stress. You see pressure. You see anxiety. You see an environment exactly the opposite of one that promotes the development of fearless, creative players.
Even professional athletes say when it's not any fun they don't play as well and are less motivated to play. If that is how the pros feel, and the game is putting food on the table, how do we think kids feel? Why would kids keep playing when there are a lot of things they can do that will be fun?
JO: Everyone likes to complain about parents, but very few people do anything about it. What do you think?
KP: I think our toxic sidelines are one of our biggest problems. The only solution to this is education and engagement of both parents and coaches. We need much more aggressive parent engagement, not just education, but engagement. We must make the parents our partners, so that they behave differently not just because they have to, but because they want to. Parents aren't trying to create a difficult environment for their kids, but too often they do because they don't have the right priorities in place, and neither do their clubs.
With Players First, if you want to be a member club you are required to tell parents what is and is not appropriate, not just one time but over and over. Too many clubs pay this lip service but are not really serious about it. We have partnered with the Positive Coaching Alliance to do this.
+O'Sullivan: Some thoughts on U.S. Soccer's mandatory changes in youth soccer
We also need to help out our coaches and make them lifelong learners. We need quality coaching courses andlicenses, but also have to provide an ongoing education platform from a variety of sources. It's a philosophy, not a curriculum, and we have to mirror our player diversity by giving our coaches a diversity of ways to improve themselves.
JO: So what does Players First look like for a member club?
KP: We have a five-pillared approach, as again we want to develop the whole ecosystem, not just a specific aspect. A member club must be engaged in all these areas, from player safety to development, coaching education, values development, the works. The five pillars of Players First are: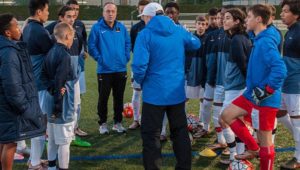 1. Club development: our clubs need to improve their culture, core values, mission, and holistic development of not just players but people.
2. Coach development: we need a much better educational culture, not simply one where people are getting a license but a wide variety of continuing education opportunities that promotes the enjoyment of learning and continual improvement.
3. Player education: we must not only provide better training sessions and a better team environment, but tools for players to learn on their own.
4. Parent engagement and education: we want to work with organizations like the PCA and Changing The Game Project to teach parents how they can help their kids so they act differently not because they have to but because they want to.
5. Player health and safety: requiring all coaches to be certified as having participated in the Sideline Sports Docs training program to help identify injury and provide some return to play guidance so that the player environment is a safer one on the youth level.
+O'Sullivan: 3 myths that are destroying the youth sports experience
JO: Any final thoughts, if you could snap your fingers and change one thing?
KP: One of the biggest problems that I see with some of the top-down direction we are seeing now is that decision-making must be inclusive of a wide range of people. But in U.S. Soccer recently it has been confined to a select few. Decisions were made about things like age group changes without sufficient input from youth soccer people, who live in this crazy world every day and deal with many, many challenges. While of course U.S. Soccer must be an ultimate decision-maker, the best businesses recognize gathering a variety of opinions and input is the best way to come up with the best solutions. It's not about control, it's about inclusion.
* * * * * 
So what do I think? I truly believe that if US Club Soccer sticks to its guns, and vigorously supports this five-pillared approach to youth development, they are capable of making a big difference. We must include players, parents and coaches in the educational process, and we must make sure clubs provide a physically and psychologically safe environment. Players First addresses all these things.
US Club Soccer has certainly proven with their regional NPLs on the boys side, and their partners, the highly successful ECNL, on the girls side, that they can run a national league with high standards and expectations of its member clubs. Players First is an attempt to take that one step further.
I for one hope it is a smashing success.
College Recruiting Commitment Tracker