US Club Soccer announces technical partnership with LaLiga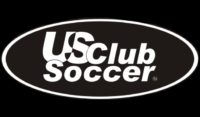 CHARLESTON, S.C. (Via US Club Soccer) – US Club Soccer officially announced its groundbreaking technical partnership with LaLiga, the renowned Spanish professional soccer league featuring global powers FC Barcelona and Real Madrid.
US Club Soccer's multi-year agreement with LaLiga was introduced at Nike World Headquarters in Beaverton, Ore., Aug. 8-9, as part of the launch of its "Players First" platform for youth clubs. The LaLiga partnership will focus on strategic development and resource support for the club, player and coach development pillars of Players First.
LaLiga will provide US Club Soccer and Players First clubs with training curriculum, which will help create a better learning environment and day-to-day experience to enhance the development of all players. The partnership also features reciprocal coaching education seminars and elite player training opportunities abroad, including direct involvement with US Club Soccer's acclaimed id² Program and Player Development Program.
US Club Soccer will work with member leagues and clubs to hold a series of regional coaching workshops featuring top player development experts from LaLiga and its member clubs. The series will begin this fall and be rolled out nationally in 2016.
"Aligning with LaLiga – the best professional league in the world, with arguably the best player development system – provides the expertise needed to give our clubs an important tool in revolutionizing the game in America," says Kevin Payne, CEO of US Club Soccer. "LaLiga will play a critical part in advancing technical and tactical proficiency within Players First clubs while assisting our organization in evolving the youth soccer landscape."
This marks the first time LaLiga has invested significant resources in U.S. youth soccer development. Fernando Sanz, General Director of LaLiga Middle East and North Africa, will guide LaLiga's global resources for its long-term relationship with US Club Soccer.
"We are thrilled to welcome US Club Soccer to the LaLiga family and are excited for the role our organization can play in advancing the American soccer club environment for years to come," says Sanz, a former professional player with Real Madrid and Malaga FC. "While our technical coaching staff can bring significant value to US Club Soccer members, we know the organization can provide LaLiga with invaluable insights and best practices to enhance our mission as well."
Players First is a holistic club soccer experience for parents and players, which emphasizes the development of each individual to his or her full potential, and helps parents make better choices about where their children should play. This is accomplished by providing a suite of resources geared towards several audiences – clubs, coaches, parents and players.
The five pillars on which Players First is based include: Club Development; Coaching Development; Player Development; Parent Engagement & Education; and Player Health & Safety
To reach a global audience through its best-in-class partnerships, Players First is developing an engaging digital presence and comprehensive educational seminars, with the schedule soon to be released.