MLS vs. non-MLS: Can the Development Academy keep itself together?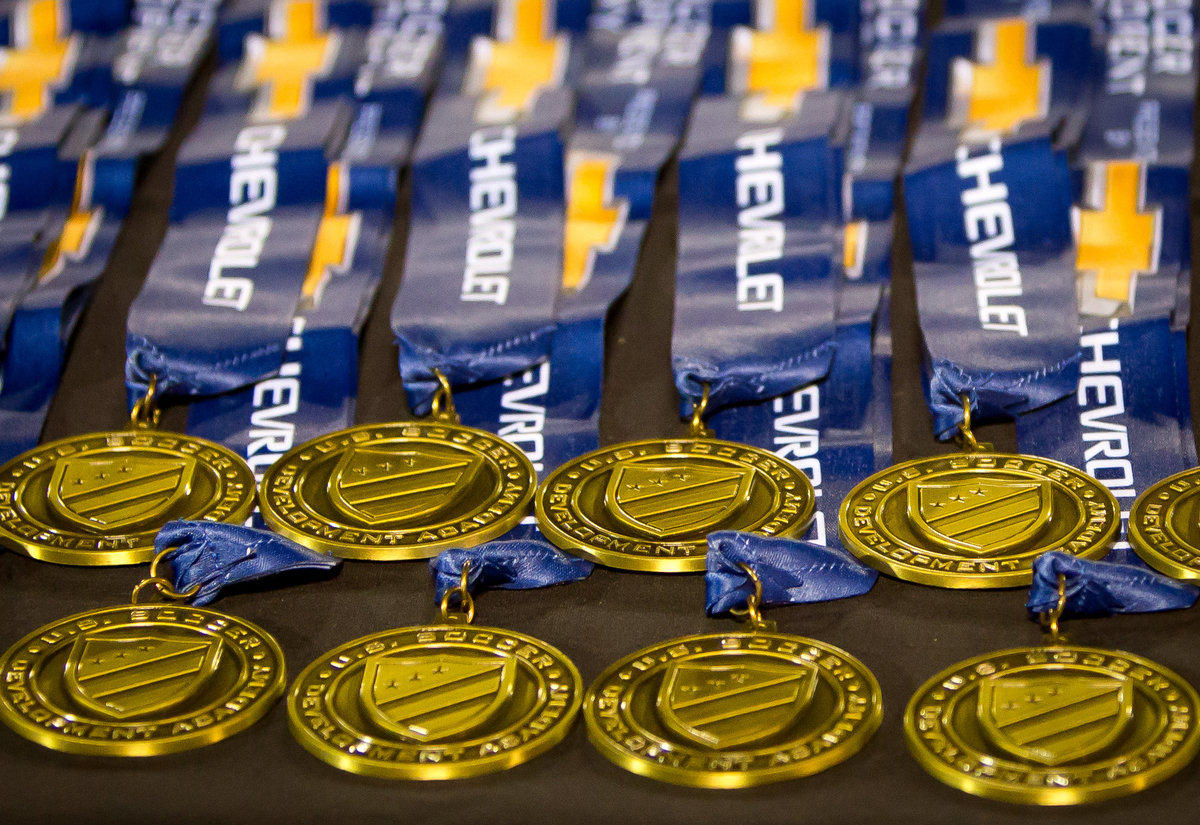 By and large, it's been a pretty good season for the U.S. Soccer Development Academy, which concludes on Saturday with its Under-15/16 and U-17/18 national championship matches in Carson, California.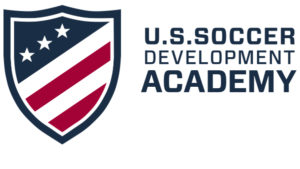 The DA's dubious "WorlD ClAss" catchphrase remains more of a punchline than a promise among seasoned youth soccer watchers, and the quality of play still varies from game to game and region to region. Few involved understand or appreciate the U.S. Soccer Federation's recurring insistence on holding major postseason events in Texas summer heat. (Few who've experienced North Texas in late June would argue that the style and quality of play at the playoffs/showcase event in Frisco wasn't adversely affected by its timing and location.)
But with few exceptions, the amount of investment made by clubs across the system continues to tick upwards. The DA also benefits as the U.S. Men's National Team's fanbase slowly but surely takes an increased interest in the process of player development, and the gradual growth of Major League Soccer's commitment (both ideologically and financially) to its "Homegrown Player" program has a positive knock-on effect too.
The federation's investment in a new website for the league made for a far more accessible and impressive digital presence. And many member clubs, especially some of the most progressive professional ones, are spending more time, money and effort on coverage and promotion of the developmental pyramid.
Those that make youth development a priority are usually rewarded for it, even if it takes a few years: Witness the relative prosperity of clubs like FC Dallas, LA Galaxy, Philadelphia Union and Vancouver Whitecaps.
But the persistent divide that is arguably the DA's deepest concern remains: The differing outlooks and occasional outright antagonism between MLS and non-MLS member clubs.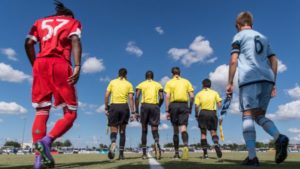 For years, I've heard talk of MLS academies' desire to break away from the DA and compete only against one another. The justification for this seems to revolve around the idea that youth-only clubs have a fundamentally different outlook – many hate and fear losing their players to neighboring MLS clubs, so they try their best to beat them on the field whenever possible, which leads to bunker-and-counter, long-ball and other tactics that seek an immediate result instead of long-term development.
And it seems to be a two-way street: I've heard from more than one non-MLS DA coach who's convinced that both MLS and USSF share the goal of pushing youth-only clubs out of the DA whenever they get the chance. While it may sound paranoid, it's more understandable when you look at the ease with which MLSers have been admitted to the DA over the years compared to the significant hurdles that youth-only organizations generally face.
The MLS perspective, as it's been explained to me, is that pro clubs whose endgame is grooming future professional players would be best served by playing other pro clubs. That way, everyone on both sides will have the same motives and goals, and difficult concepts like building out of the back can be more easily fostered.
Naturally, there are lots of ways to react to this idea. But regardless of what you think of it, it's out there, and it's helped lead to the creation of events like the Generation adidas Cup. I suspect the main reason MLS youth clubs haven't broken away already is one of scale and economics: As large as the league's footprint has grown (and it's slated to keep ramping up at a similar pace), it's still cost-prohibitive for those clubs to jet back and forth across the continent to play one another all season instead of competing against worthy opposition much closer to home.
But for now, everyone in the DA need one another, and are better together. Last week I drove up to Chester, Pennsylvania to watch the Philadelphia Union host PDA in a U-18 quarterfinal match, the only DA playoff game anywhere near me (which is itself a telling sign of the dominance of California and Texas). I witnessed a compelling, well-balanced contest that in some ways epitomized the MLS/non-MLS dualism: The Union's well-funded academy system vs. arguably the largest and most successful of the old-school youth-only clubs.
Philly may have hurt their own prospects by moving up several U-16s to play in relief of a few important U-18s who themselves had played up the day before, having traveled to Toronto to play a USL match for Bethlehem Steel, the Union's reserve team. (The dropoff can't be considered excessively steep, however, given that some of those U-16s are U.S. youth internationals.)
Conversely, PDA had about as much blue-chip talent on their side, with youth internationals like Isaiah Young (U.S.) and Chaz Burnett (Trinidad & Tobago) – and Burnett's younger brother (by a year) Josh was influential too. Young and both of the Burnetts scored to deliver a 3-1 win that advanced the New Jersey side to the national semifinals. While PDA did defend for significant periods, they did so effectively, and also pressed well at opportune moments, showing superior attacking talent on balance, at least until the Union's Raheem Taylor-Parkes entered the match (and nearly turned it around) in the 70th minute.
While one observer dubbed PDA's gameplan as custom-tailored to beating MLS opposition, what I saw was two talented teams with differing, but effective styles – styles that the players are likely to encounter in the future. It was a game that all involved benefited from, even in light of the high stakes; hardly the sort of encounter that needs to be eradicated in the name of improving player development.
While it does seem to take a certain economy of scale to go toe-to-toe (PDA is a mammoth organization), the non-MLS clubs continue to hold their own in competitive terms. Four of the eight U-15/16 quarterfinalists and three of the eight U-17/18 quarterfinalists came from outside MLS, though both the championship finals are all-MLS affairs.
The debate will smolder on, I suspect, and smart people have predicted to me that it's only a matter of time before the MLS youth clubs go their own way. So for now, despite its flaws, I'll appreciate the diversity of the DA's current membership, and the useful variety it offers for players and coaches.
College Recruiting Commitment Tracker