Lucas Mendes' POTY award shows absurdities of club-high school battle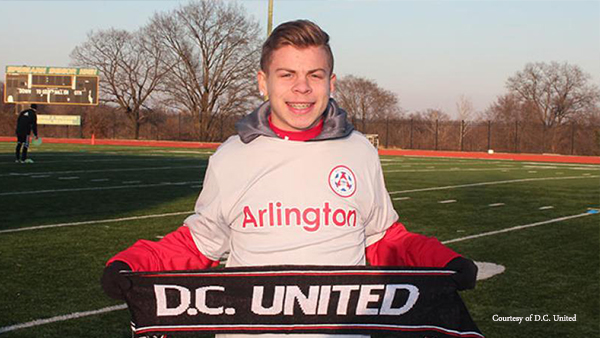 Congratulations are due to Lucas Mendes, the 2015-2016 Gatorade National Boys High School Player of the Year. Mendes is a good kid, a genuine talent and quite possibly a future professional, the sort of small, elusive, creative player that the United States is so often accused of failing to develop or nurture properly.
Through no intention or fault of his own, he's also highlighted one of the many absurdities of the current youth soccer landscape — and it's one that the U.S. Soccer Federation specifically set out to address several years ago, but seems to have merely made more complicated and contentious.
+READ: Lucas Mendes named Gatorade National Boys Soccer Player of the Year
It's a tribute to Mendes' abilities — and a comment on the silliness of the system — that he's earned this major award for his exploits in a laughably short high-school career: just 13 games and counting.
His senior season is his first (and last) with the Washington & Lee Generals, because up until this year he was, as a standout member of the D.C. United youth academy after first starring for the Arlington Soccer Association's travel teams, obeying the ban on high-school play that's been imposed on U.S. Soccer Development Academy players since 2012.
So, as the system asked him to, Mendes focused on academy soccer, and excelled enough to earn a major role with D.C. and consideration for the U.S. youth national teams' player pools. He did well enough to be recruited by, and eventually commit to, George Gelnovatch's powerhouse NCAA program at the University of Virginia. The Cavaliers' 2016 recruiting class also includes fellow blue-chippers Weston McKennie (FC Dallas) and Raheem Taylor-Parkes (Philadelphia Union) and is rated as the third-best crop in the nation by Top Drawer Soccer.
Great experience with the U.S. U20 Men's National team in Miami. pic.twitter.com/T8OocRk2Gy

— Lucas Mendes (@_LM97) January 20, 2016
But once his place in college was sewn up, Mendes did what a small but rapidly-growing number of top players have done: He walked away from his academy and seized his final opportunity to represent his school before his youth sports career ended. He traded D.C. United's black and red for W-L's blue and white, and got to play with his classmates and neighbors before they all went their separate ways.
"I just came in wanting to try and hang a banner in the school, win a state championship," he told reporters as he was handed his POTY award on Tuesday.
Most people can understand this impulse, of course. School sports remain a central part of the American youth experience, and the nation's soccer leaders have yet to figure out how to infuse club play with that sort of meaning and intensity, even as they work to cut it out of this sport's upper echelons here. It's worth noting that Gatorade's annual POTY awards, which are awarded across many sports, are based on high-school play, not club, because that's been the dominant norm for decades.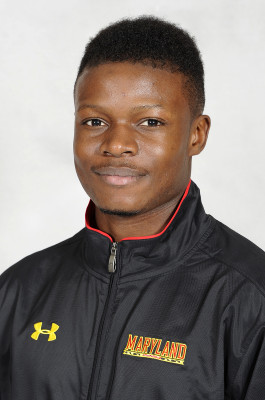 His D.C. United academy predecessor Suli Dainkeh did much the same at South Lakes High School before going off to the University of Maryland and becoming an immediate starter as a freshman at one of the nation's top NCAA programs, and current Seattle Sounders regular Cristian Roldan turned heads for putting high school before club during his teenage years.
Taylor Twellman visited W-L to present Mendes with his award on Tuesday. The former Maryland, MLS and U.S. National Team striker has spoken out with his reservations about the DA's no-high-school approach.
"There's nothing like playing for your school, there's nothing like playing for your classmates – they tell you when you were absolute crap and when you were absolutely great. There's pressure," he said at a panel discussion on the future of college soccer last month. "Signing a[n MLS] Homegrown deal, getting lost in USL – that's one way. But there's real value in playing for your school, and having your student-athletes be in the midst of their peers, getting their college education."
Today @_LM97 won the @Gatorade National Boys Soccer Player of the Year award. Congrats, Lucas! #GatoradePOY pic.twitter.com/zyDYb8BZ5K

— Taylor Twellman (@TaylorTwellman) May 10, 2016
Mendes' decision is generally considered a transgression by those who are tasked with growing future professional and international players in this country, the coaches and technical directors and federation mandarins who got tired of coexisting with high-school soccer's messiness and unevenness and simply told their kids it was off limits. The general thrust of their message runs something like this: A player with genuine professional aspirations has to sacrifice and make difficult choices in order to make the most of their gifts, and those unable to turn their backs on high-school play probably aren't really cut out for true greatness.
It's a message Mendes has surely heard more than once over the past few years. But he gave his school team priority for a few months of his life just the same, and stepped back from a professional program to do so. Does that mean he lacks ambition? Or could it actually be the other way around?
+READ: Alecko Eskandarian's compelling read about high school vs. Development Academy
D.C. United haven't signed a Homegrown (that is, inked an academy product to a senior-team contract) in more than two years, having slashed their academy budget repeatedly and built the first-team roster primarily with MLS veterans. Jalen Robinson, the last HGP promoted from what once once looked like one of the most promising youth systems in the country, has yet to see sustained playing time for United, having spent most of his pro career with USL affiliates the Richmond Kickers to date.
Sources tell SoccerWire.com that other United academy products, who shall remain nameless for now, have urged current D.C. academy kids to avoid signing with the senior team at all costs, pointing to the relative dearth of opportunities provided to youth under head coach Ben Olsen.
It's entirely possible that Mendes simply failed to see sufficient reason to spend the second semester of his senior year in service to a club that most likely won't give him a chance to prove his pro chops. (I'm highly confident, though not certain, that Mendes has already logged sufficient "training units" for D.C. to be eligible to sign him as a Homegrown, though those rights will expire if he does not return to the club in some capacity, most likely as a PDL player, in the months and years ahead.)
Even after leaving his United team, Mendes still got a chance to measure himself against the global standard, spending training time at English clubs Fulham and Leicester City earlier this year. Rumors abound that he returned quickly due to homesickness, but that door isn't closed. I spoke briefly with Mendes at D.C. United's match vs. New York City FC at RFK Stadium on Sunday night, and while he sounded excited about starting at UVa this fall, he admitted that further European trials or training stints are a possibility this summer.
+READ: Sources: D.C. United restructure youth academy's staff, budget as funds routed towards stadium process
He could test those waters and still come back to the NCAA's top echelon as a Cavalier, so long as he does not hire an agent or sign a full pro contract. The fact that he has a European Union passport thanks to his Portuguese heritage only empowers him further. United could yet come calling eventually, or he could stay in college long enough for their rights to expire and enter the MLS SuperDraft, though that process still excludes underclassmen, save those who are offered "Generation adidas" contracts.
The main knock on Mendes is his size: He's just 5-foot-5 and slight of frame, though he might still have another growth spurt ahead of him. The rough-and-tumble of college soccer might help him learn how to cope with the bigger, stronger opponents who'll try to muscle him out of games. Or a pro club abroad may see enough value in his attacking skills to sign him in spite of his stature.
Did he reach his current level of play because of the DA and its rules, or in spite of it? Or was it irrelevant in the end? The debate will rage on, and players will continue to chart their own paths through the mess.
College Recruiting Commitment Tracker