Jurgen Klinsmann said U.S. national teams are making "big strides" – here's why that's a problem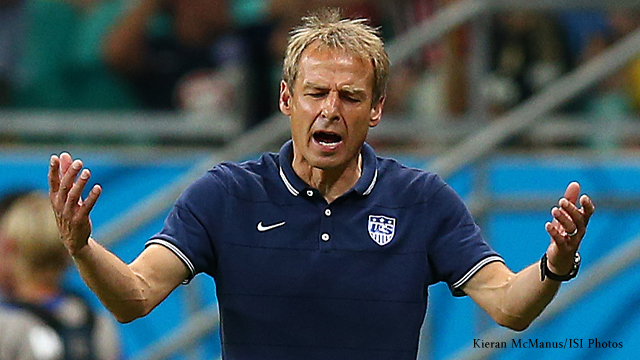 Jurgen Klinsmann certainly has a way with words sometimes.
The U.S. Men's National Team head coach and technical director fired off another set of head-scratchers this week, this time via the federation's latest batch of pre-recorded video clips for the media. Distributed via email, these Q&A clips are a regular occurrence when the USMNT convenes and Klinsmann needs to distribute soundbites, but doesn't necessary want to spend long period answering questions from reporters.
+READ: U.S. Men kick off World Cup qualifying with 6-1 comeback win over St. Vincent and the Grenadines
As you might imagine, this format allows Klinsmann to explain himself without courting too much controversy. Yet this week he managed to turn heads just the same, launching into an impassioned defense of a U.S. youth national team system suffering through another topsy-turvy year featuring relatively little fodder for optimism about the future of the program. (The clip was later removed from media access.)
"I think we can be proud of ourselves in what we've done so far, the last couple of years – in ALL age groups. I think this is what a lot of people, unfortunately, forget quickly. Because suddenly we came out of the Group of Death in Brazil, I don't know, people now expect maybe miracles, expect you to get easily into the final four of a World Cup or final eight, or have our Under-20s win the World Cup in New Zealand or our Under-17s win the World Cup in Chile. And that's not going to happen. Because this is only a process that over many, many years will hopefully one day end in big, big successes.

"All of our programs made big strides, made big steps forward, and this is something where our coaches like a Tab Ramos and Andi Herzog with the [U-]23s right now or even a Richie Williams that was eliminated in the first round [of the U-17 World Cup] in Chile – which was the most, by far the most, difficult group he was in – and now we're going through a tremendous learning experience and brought our players to another level in their individual stages. So this is pretty cool to see. I think the Under-20s with Tab [had an] outstanding World Cup in New Zealand, lost it on a penalty shootout against the world champions in the quarterfinals. So when you hear a lot of people talking some things are going wrong because you lost maybe two or three games recently, then that's a bit immature. That's simply wrong."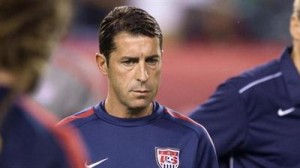 If you've been watching U.S. youth national teams for more than a year or two, kindly visit the comments section below to share your thoughts on whether the program has in fact made "big strides, big steps forward" this year. I hope to read something substantive on the "yes" side, because at the moment I just don't see what Klinsmann feels so bullish about.
Ramos' U-20s had a decent run in New Zealand, it's true. They fell to Serbia, the eventual tournament winners, in a quarterfinal decided by a penalty-kick shootout. Their confident group-stage win over the host nation featured real quality, paced by the cultured distribution of Gedion Zelalem and solid work from Emerson Hyndman, Paul Arriola and others. That best of that crop will surely staff the senior squad for a decade or more to come. But they fell to second place in their group with a baffling 3-0 thumping at the hands of Ukraine in their next match, and had to hang on for dear life – you may remember that Zach Steffen saved a PK – in traditional American fashion for a 1-0 win in the round of 16 against a Colombia side even Ramos called "dominant."
+READ: Commentary: U.S. U-17s' World Cup failure should signal end of Richie Williams era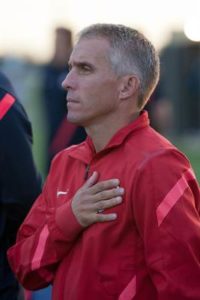 The U-17s were frustrating to watch in Chile this fall, as a talented age group with several full professionals clearly stagnated under Williams. Going "three and out," they failed to trouble Nigeria or the host nation, and were damn fortunate to escape with a 2-2 draw vs. Croatia.
And Herzog's Olympic squad? Well, they're still in contention to reach Rio 2016 – all they have to do is beat talented Colombia in a two-legged playoff – and you could certainly make the case that they were harshly punished for their one major slip-up, a CONCACAF qualifying semifinal loss to Honduras. But given that they were playing on home soil and a win would've guaranteed them a place in next summer's games, their lack of quality or proper preparation against an underdog side was galling to behold, and they didn't exactly dazzle in the matches leading up to that one.
I would contend that in all three cases, the teams' most prominent performances raised as many doubts about the ability levels of the coaches as the players themselves, thanks to confusing roster and lineup decisions, haphazard tactics and middling in-game management.
+READ: Commentary: U.S. Olympic hopes survive, but now face tough test in Colombia
Beyond the YNTs, questions run deeper still. Is the well-funded Development Academy system actually working as intended? Close observers of the DA tend to believe that the federation-run nationwide league has raised the mean level of ability at the nation's elite youth levels, but not necessarily by producing more top-notch talent.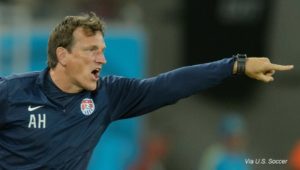 In other words: The average is higher, but world-class players – especially attacking-minded ones – are as rare as ever.
But the only thing Klinsmann has said in public about the DA is a brief bit of praise for its newly-announced expansion into the U-12 and U-13 divisions in a previous round of canned video clips.
What happened to Klinsmann the reformer, the Steve Jobs of the American game, the one who arrived on the scene with the priceless perspective of a naturalized Californian who'd won a World Cup? The one would bring an outsider's skepticism and a champion's high expectations to the chaotic U.S. soccer system that his own children were advancing through?
+LISTEN: PODCAST: Discussing Jurgen Klinsmann's role as USSF technical director with special guest Wendy Thomas
This is the same man whose piercing commentary on the queer state of the U.S. developmental pyramid during an ESPN World Cup broadcast five years ago…
… remains a call to arms for many (and according to some, a passage that was decisive in U.S. Soccer Federation president Sunil Gulati's decision to pull out all the stops to hire him). Klinsmann was hired to be a change agent, a revolutionary – a transformative CEO type, at the very least.
"You are the only country in the world that has the pyramid upside-down," he said after the USMNT's stinging Round-of-16 loss to Ghana in South Africa, lamenting a youth landscape "completely opposite from the rest of the world" due to families chasing college scholarships rather than professional careers.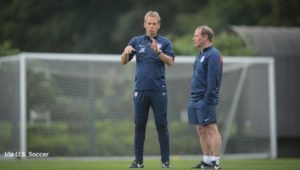 Working-class kids, especially those from the often-marginalized Latino population, simply must be more effectively included in the game here, he said, just as they are throughout Europe and Latin America. (We'll leave the ironic sight of Klinsmann's own son Jonathan, himself a U.S. youth international goalkeeper, choosing the university route rather than a pro pathway for another day.)
Most of Klinsmann's work (and nearly all his rhetoric) has reflected a sunny, reformist tone, vowing to guide both individual players and the landscape at large towards "the next level." It hasn't always been all that specific, and he's indubitably leaned on talking points and catchphrases in his many public utterances over the past four years.
But at his core the German-American has espoused a progressive mindset, seeking to "educate" and pushing at the "comfort zones" that he saw limiting the progress of a country seeking to scramble into the global elite after decades of slow but steady climbing to respectability. He seemed like just the person to turn the page and dispense with the sacred cows.
So even after four years on the job, it's jarring to hear this bright, powerful man passionately defend the incumbent system he was hired to overhaul.
Let's set aside the widespread concerns about the style and virtuosity of the USMNT for now. Klinsmann has had the equivalent of a full presidential term to evaluate every aspect of his program from top to bottom: Every coach, every staff member, every policy, every line on every budget.
+READ: Jurgen Klinsmann can't shake his caution, even as USMNT's page needs turning 
He has earned widespread praise for opening lines of communication between various age groups and developmental entities, fostering coherence in philosophy and methodology among DA clubs and the like. He has taken special interest in talented youngsters like Zelalem, DeAndre Yedlin, Cameron Carter-Vickers and Julian Green, sending the important message that if you're good enough, you're old enough.
But confusingly, he's largely kept faith with the same technical personnel, the products of the same coaching fraternity we've seen in charge of the youth system for years. Familiar faces like Williams and John Hackworth have stuck around, while promising new ones like Hugo Perez came and went suddenly, with little to no explanation.
The closest thing we have to a real answer is presently just a report from Sports Illustrated's Grant Wahl stating that Williams' job "is most definitely in danger" but won't be decided until next year, and that the residency program "will probably have one more two-year cycle and then cease to exist." Not quite as stirring as "change you can believe in," is it?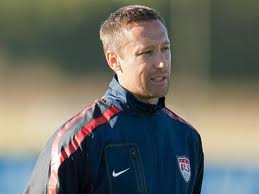 Klinsmann's hand-picked heads Herzog and Caleb Porter were both bitten by the CONCACAF qualifying bug, and the federation has yet to announce what's next for Williams now that he's spent nearly four years in charge of the U-17s and the Bradenton Residency Program that grooms them. And what's happening with the increasingly outmoded Bradenton concept, anyway?
It appears that Klinsmann either doesn't see a problem in the current U.S. youth setup, or doesn't see prospects of major improvements any time soon and thus is requesting the interested public to suspend its judgment or expectations until further notice ("many, many years"). Perhaps he simply had to compromise when it came to human resources. Are there simply no high-caliber youth coaches in the United States, and none from abroad who are willing to relocate here?
Klinsmann is known for his relentless optimism – undoubtedly a useful trait in his line of work. But in attempting to put a shine on the dour current reality of the federation's youth system, he looks less like a believer in the power of positive thinking and more like a company man.
College Recruiting Commitment Tracker