How COVID-19 can help youth soccer player development in America
By Chris Hummer
SoccerWire Publisher and USSF 'A' Licensed Coach
The COVID-19 pandemic has forced millions of youth soccer players to practice on their own, but from a player development perspective, is that really a bad thing?
Practicing alone, with a sibling, or parent "in the backyard" has always been a standard story of the world's most successful soccer players. From Messi to Mia Hamm and now Christian Pulisic, most of the biggest names in the history of the game cite playing at home – in the neighborhood, without a coach in sight – as one of the key things they believe made a difference.
[+READ: How Futsal helped Christian Pulisic excel in the Premier League]
Spending more time with a ball alone and playing in more unstructured games is exactly what many of the world's best coaches have been prescribing American kids to do more of for decades, as we've sought to "catch up" to the world in its most popular game. (And yes, our girls and women still need to catch up despite the USWNT's global success.. but that's a conversation for another time about the difference between athleticism and creativity.)
The COVID-19 pandemic has been one of the most devastating global events of the 21st century. However, it's always important to find silver lining in the midst of such catastrophe.
Social distancing restrictions caused by COVID-19 have wiped out organized soccer competition for much of 2020, creating an opportunity to teach young players how to do more self-training. If there's any silver lining in these unprecedented times, it's the hope that more players learning to train on their own will lead to a lifetime of good habits.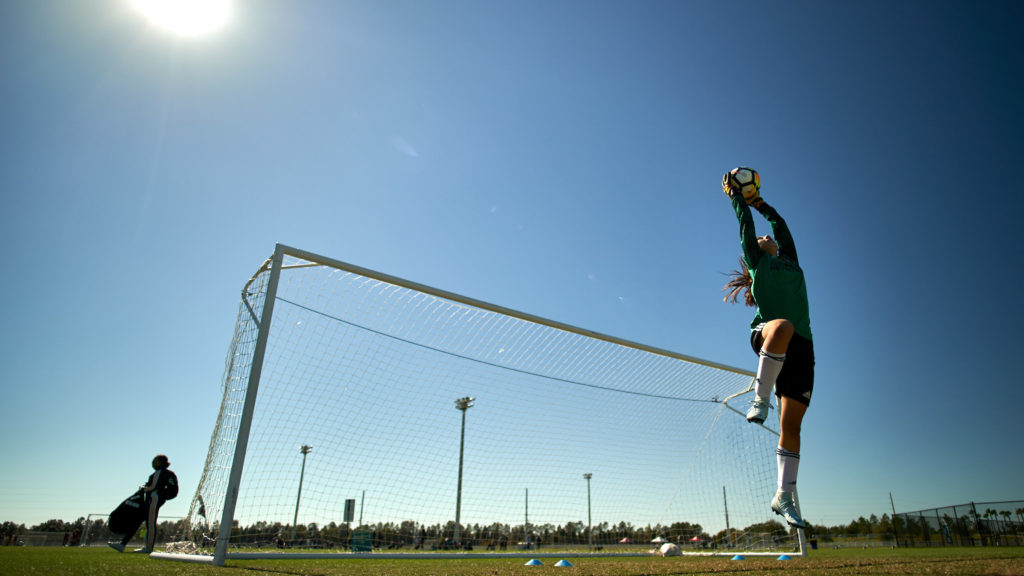 Training alone or in unstructured small groups works, plain and simple. It makes players better. And these habits are what top coaches in colleges and professional teams look for! Playing outside structured environments not only proves that a player actually loves the game, it develops a whole suite of skills that are nearly impossible to teach in a group setting. Top coaches always prefer players who work on their game away from the training field – especially in college programs where NCAA restricts formal training time.
Playing with fewer rules and less people maximizes touches on the ball to build the "feel" and resulting technical skills that can only come with repetition.
Playing without a coach also allows for mistakes, sans reprimand or public shaming, and thus builds leadership skills and confidence.
Playing in the park against older, stronger and better kids nurtures the ONE ABSOLUTE PREREQUISITE all of the world's top players have in abundance – GRIT.
In short, Everything about playing soccer outside of today's structured youth club systems is good. Young players should do it more, and it should be encouraged by their paid coaches to do so well after the COVID-19 pandemic is over.
Almost everything about the COVID-19 pandemic is awful for all of us, especially those who have been directly affected by the virus. However, if the soccer world can gleam anything positive from the pandemic, it's that we may see a spectacular new generation of players who learned how to work on their sport outside of structured team practices. And if their coaches learned anything in the process, they'll find ways to keep promoting many of the forced restrictions on group gatherings as a good thing to keep as part of their player development curriculum.
College Recruiting Commitment Tracker