Ep 21: Paul Riley – Youth Player Development, NWSL Coaching, and National Team Future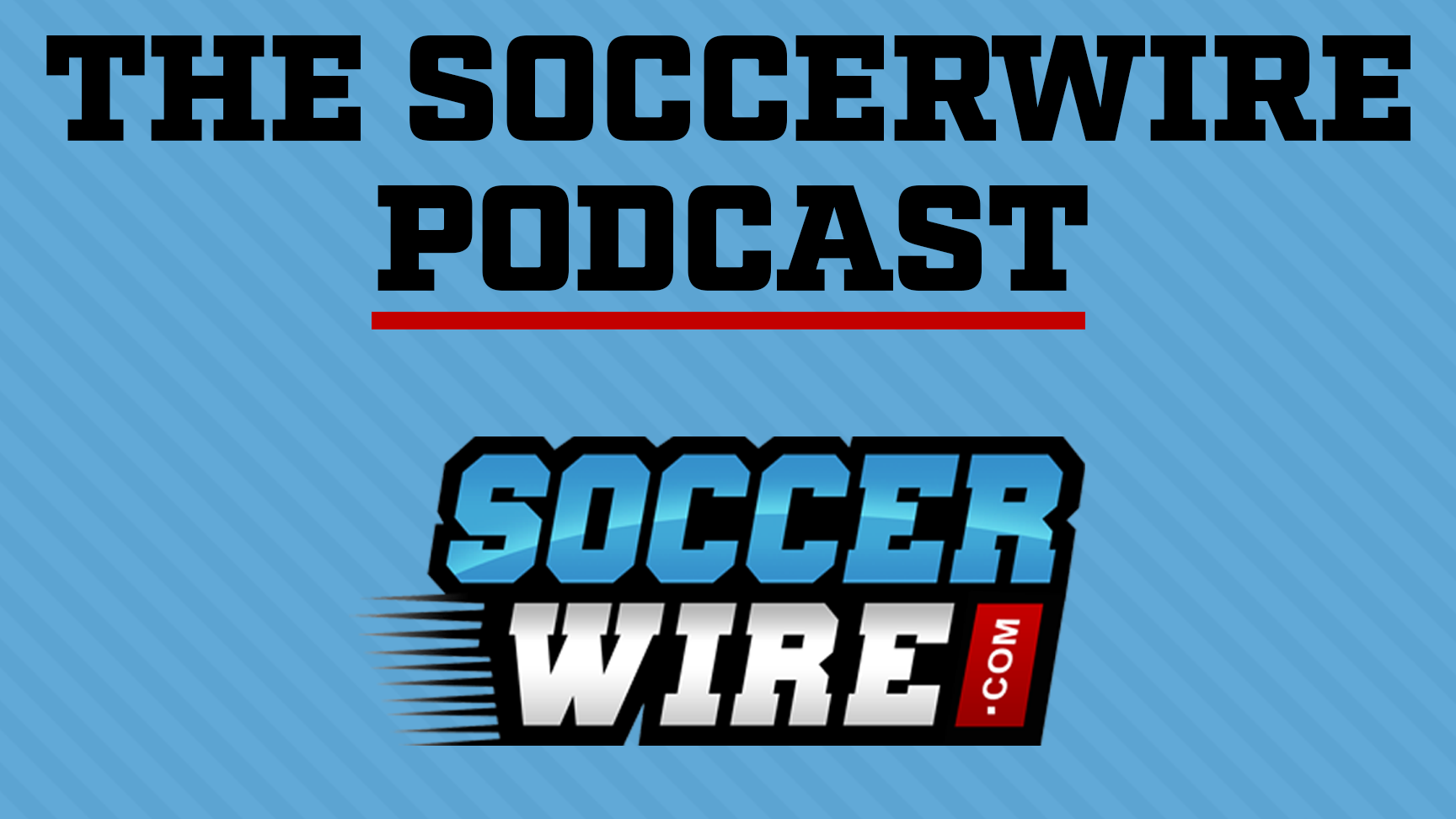 Head Coach of the North Carolina Courage, Paul Riley, joins SoccerWire Resident Analyst, Charles Boehm, for Episode 21 of The SoccerWire Podcast. Charles and Paul discuss youth soccer player development in the United States, how his style of coaching helped create the NC Courage dynasty, the USWNT head coaching position, and Paul's future as a National Team coach.
Show Notes
[2:30] Paul explains his youth club operations in Long Island (clubs: Albertson Fury, FC Fury, FC Albertson Fury, players: Allie Long, Crystal Dunn) and the importance of Futsal in their youth curriculum
[4:18] Using professional soccer technology and methods to improve the youth experience and development and Futsal's role in youth development – keeping it in the curriculum year-round, not just in the winter
[5:45] How Paul spends his year – splitting time between professional coaching in North Carolina for 8 months and Long Island youth the other 4 months, with lots of trips to Liverpool in the middle
 [6:20] The discussion shifts to keeping up with his own coaching education and his staff and how staying involved in youth is so rewarding and a great benefit to his own learning
 [7:01] Paul discusses Crystal Dunn and that he believes she's the most well-rounded player the USWNT has on the roster. He shares when he and his wife first saw her play when she was only 12.
 [8:45] Paul shares some big takes on the chaos around ECNL vs DA and the big picture on elite youth level over the past 10 years. 
[11:45] – The pros and cons of ECNL and DA platforms and recruiting benefits
[12:58] – Paul shares he thinks the US Youth National Teams will get better if we bring the top dozen plus kids in regions together and come play with the pro teams in NWSL
[14:05] – The overall coaching landscape in the US. Licenses by the USSF has gotten a lot better, and the players are getting better education.  
[16:45] – The discussion shifts back to how US Soccer is managing the DA and where the change and attention needs to be. Plus the need for futsal being a major piece for more clubs to improve youth development.
[18:44] – Charlie and Paul discuss whether the Federation or the clubs are responsible for developing future national team players and how the pro clubs might help. Paul shares his idea for developing better youth national teams and national team players for tomorrow
 [20:43] – There is a need for more pro clubs, and not only in the women's game, to get better national teams.
 [21:05] – Conversation moves to Paul's NWSL coaching history – starting with a struggle in Portland, leading to huge success in New York and North Carolina. Sage advice from one of the most successful coaches in the game about his own growth as a coach, and what he learned most from his only bad season in NWSL while heading up the Portland Thorns from 2014 to 2015.
[22:54] – Paul discusses the turnaround at Western New York Flash in 2016, building on the 2015 draft class of Abby Dahlkemper, Sam Mewis, Lynn Williams, and Jaelene Hinkle.  
[24:00] – Paul shares what the first thing he did when arriving at Western NY Flash was in 2016 (and any team he takes on) and shares why leadership and practice is so important.
[24:30] – How and why pressure is important for anyone who wants to be a top player. How to accept pressure as a good thing, both as a coach and a player.
[26:00] – Paul shares his love for the current NC Courage team, and offers advice on how to keep players at the top of their game after back to back championships and 3 our of 4 years.
[31:10[ – Plans to change NC Courage formation for 2020 season and how to manage missing players during the 2020 Olympic Games
 [33:08] – Differences in the psychological approach to coaching different players, especially the differences between youth and professionals, and between male and female. Plus, how to build and believe and live a real culture within a team and how the best players demand the most coaching.
[36:23] – Responsibility for players and coaches to "plant more trees" as stewards of the game
 [37:05] – Future National Team coaching plans, how he consulted with Vlatko Andonovski during the recent US Women's National Team job, and his view on England's women's program.
[40:25] – A preview of the Olympics and the overall growth of the women's game around the globe and on whether the rest of the world catch the USWNT soon and how might it happen?
[44:00] – The differences between Vlatko Andonovski and Jill Ellis
[46:00] – Discussing the difference in the US with so many national team call-ups outside of FIFA windows, specifically the USWNT's long preparation time prior to the World Cups and Olympics.
[48:28] – Why the legions of fans of the US Women's team should be bigger fans of NWSL and the Recent progress in NWSL and the importance of urban stadiums and adult fan experiences over marketing only to youth games
 [53:58] – Paul shares that the NWSL is getting better and discusses whether changes to the league rules risking competitive imbalance
College Recruiting Commitment Tracker