Ep 20: US Club Soccer CEO Kevin Payne on putting players first, why Pro-Rel won't happen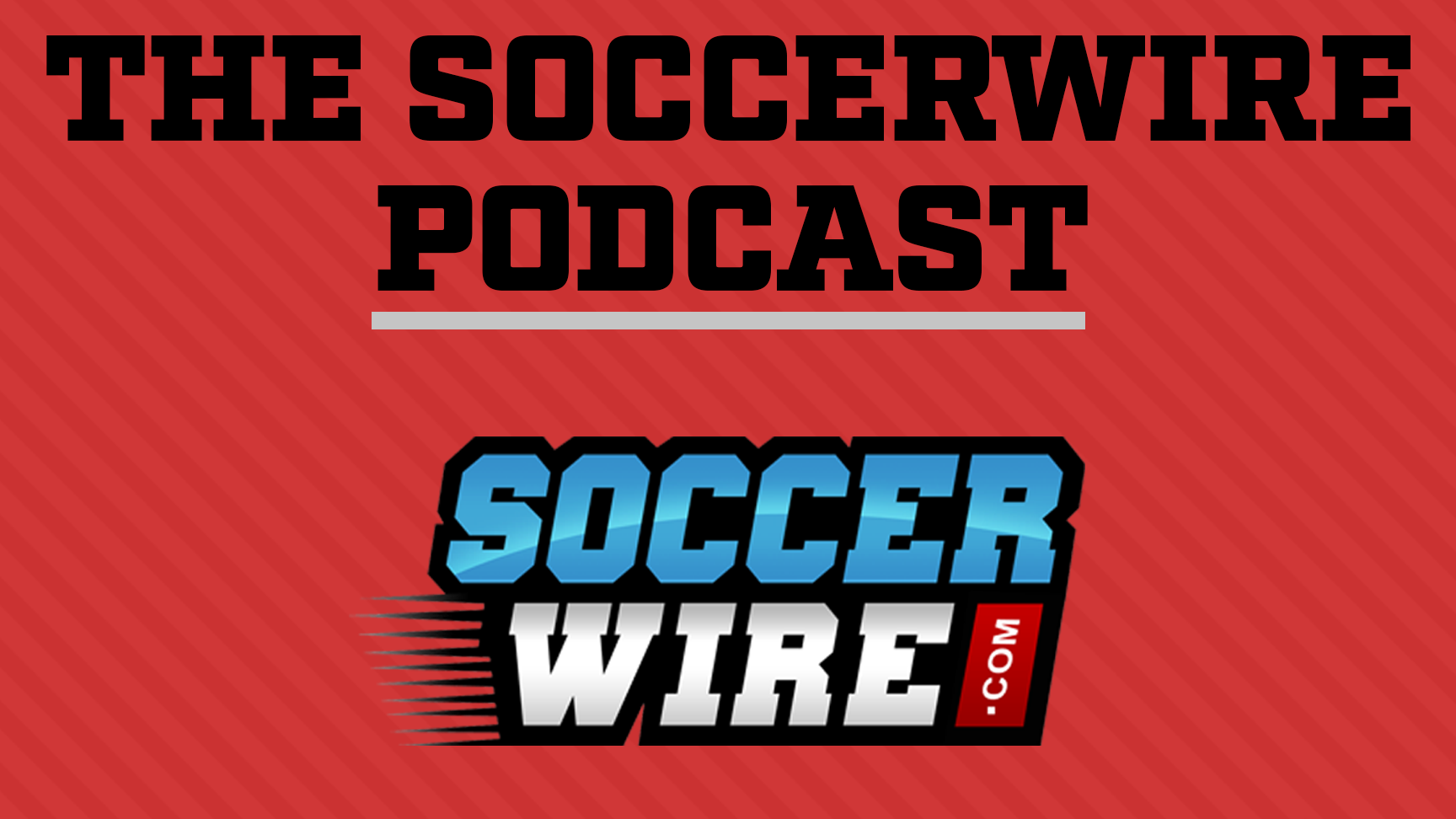 This week's episode of The SoccerWire Podcast features a conversation between SoccerWire Resident Analyst Charles Boehm and US Club Soccer CEO Kevin Payne. The two discuss a wide range of topics including how U.S. Soccer operated when he first joined in 1989 and how it has evolved since then, the state of U.S. Youth & Senior National Teams, why US Club Soccer is focusing on players and how clubs can change American soccer culture, promotion and relegation in the United States, and more.
Show Notes
[3:30] Keving Payne (KP) discusses the big picture of U.S. Soccer and what the state of the game in the country was like when he first joined in 1989.
[7:50] Has U.S. Soccer became what was originally envisioned for it? KP says he pictured a better men's soccer program, but the game has evolved and become a part of everyday American culture. Says MLS has come a long way and is in a good place but still has a long way to go
[9:08] KP shares his prior jobs before joining U.S. Soccer and what job he was told "you think we're bad, FIFA is like the mafia" at.
[11:20] KP tells a fascinating story about how he almost got fired on his first day in the office as Executive Director of U.S. Soccer after he moved to colorado springs with his family
[13:08] The following U.S. Soccer AGM after KP joined saw a presidential battle possibly interfered with by FIFA picking a specific candidate to back and how that may have backfired
[15:27] KP details the low budget in the first years of U.S. Soccer and the difference between his $7.5 million budget proposal of 60 pages vs a one page National Team budget proposed by Sunil Gulati and how a volunteer was responsible for the entire NT program plus and interesting debate over $640
[19:35] Addressing the current difficult time for the federation who is facing multiple lawsuits, the USWNT suing for $67m in damages, and the operating deficit projected for the next few years
[22:42] KP discusses whether the current situation was avoidable
[23:50] KP shares his thoughts on the state of our NTs on the field, and what mistakes have been made. says there is too much focus on process and environment and not enough focus on developing players plus the men's side players are over-coached, have less personality and lack creativity compared to previous teams.
[27:05] The performance across the Senior and Youth NTs from ~1990-2010 was considerably better than past few years according to KP
[28:15] KP shares his thoughts on the federation being too focused on doing things one way – its way and what select US Club Soccer coaches learned on their La Liga immersion course
[28:45] Since advent of the U.S. Soccer Boys Development Academy, KP says overall it has not produced result despite the numbers of NT players from academy, the YNT teams results have suffered due to a rigid approach and not creating an environment to let each of the individuals qualities articulated and developed to the greatest extent possible
[32:09] KP talks US Club Soccer's Players First initiative and how it is a philosophy intended to educate parents, for clubs to become far more focused on players and far less focused on teams and game outcomes
[35:15] US Club Soccer promotes the importance of culture of the club and where clubs are going wrong being only focused on winning and attracting the most players
[36:10] KP shares that US Club Soccer aims to provide organizing principles and resources to help them change/adapt philosophy to be mindful and intentional, clarity, conviction, consistency, understand what the culture is going to be. "If you want better players you need better coaches."
[40:55] KP on US Club Soccer addressing clubs that don't understand Players First, the important to educate the parents that should be more worried about kids well being vs winning state cup, and the long chore to change parent mentality that should be led by clubs
[45:10] KP says there are too many exclusive environments and there should be clear pathway leading to a professional club academy. He believes youth clubs shouldn't be in the business of winning, but rather should be proud if a player ends up at a pro club academy. He touches on solidarity payments and how it should be in academy's interest to create incentives for youth clubs to develop players to send to them
[51:05] Why promotion-relegation (pro-rel) on the professional level is stupid and doesn't make sense with MLS but can happen at the youth level, thought it is difficult to manage and much easier for pro-rel for a team vs club
College Recruiting Commitment Tracker