Do poor kids make better pro soccer players? Well, it's complicated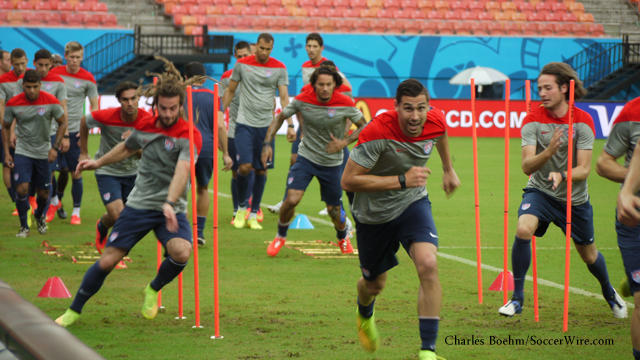 The U.S. Men's National Team's humbling 4-0 loss to Argentina in Tuesday's Copa America Centenario semifinal has sparked another round of teeth-gnashing and reality-checking across the U.S. soccer community, and even in the general sports media news cycle as well – and with good reason.
It's not often that the national team is annihilated so comprehensively by a world-class team in a high-stakes match in front of a record-setting national-television audience. Mainstream America tends to react to these kinds of setbacks with a "What's the problem here? We're the freaking US of A!" attitude, asking why the world's most powerful nation STILL hasn't caught up with the planet's top soccer powers despite our enormous size and wealth.
+READ: USMNT vs. Argentina a crossroads for U.S. Soccer's Klinsmann experiment
This week, Fox's new "hot take" platform "Speak For Yourself," which features Colin Cowherd and Jason Whitlock – two of sports media's most prominent opinion-makers, or blowhards, depending on your perspective – spent significant airtime debating the deeper causes of U.S. Soccer's persistent inability to join the elite.
"We love to blame the coach," said Cowherd, in reference to criticism of USMNT boss Jurgen Klinsmann, "but we do not have the cultural infrastructure, nor the skill level, to beat a team like Argentina."
"We're not catching up with the rest of the World as long as Soccer's a sport for the upper class." – @WhitlockJasonhttps://t.co/6O2nZXcoOK

— Speak For Yourself (@SFY) June 22, 2016
Advocating for higher expectations and harsher criticism of the country's best players, Cowherd added, "We get routed by Argentina, we never criticize the players. That pain, that criticism, that pressure on American players would perhaps drive us to new levels, new heights. We give our international players … a pat on the back."
Whitlock, a former college football player and product of a blue-collar upbringing in Indianapolis, aired a class-based theory about American soccer that has been raised often in the past.
"We need to tell U.S. soccer players, coaches and fans the truth – we are not there. We are not investing properly in the right group of people," he said. "Look, soccer came from Britain and it was a poor man's sport. If we don't bring this game to our poor communities and get them invested in the game – culture is driven from the poorer classes. Culture is driven from pain … We are driving soccer from the suburbs and it's wrong. We're not going to catch up with the rest of the world as long as this is a sport for the upper class."
Longtime soccer fans tend to bristle when these sorts of figures from the establishment media – which was once a reliable bastion of soccer-bashing, and in some quarters still is – wade into nuanced issues like player development with limited background knowledge. Yet outside perspectives are often useful, even if they serve only to spark wider conversations, and so it is with Cowherd and Whitlock.
The duo offered up some valuable insights, though their opinions are based more on feel – and some old stereotypes that have recently become less accurate – than hard facts or statistics.
"We're not going to win with our softest class of Americans leading the charge. Clint Dempsey is from a tough background. He happens to be our best player. If you go look around the world of the hard-luck stories of where the best players come from, that's where our best players are going to have to come from," said Whitlock. "No one should be surprised that we got slaughtered.
"You know what develops skill? That desire, that want-to, that desperation… if we want to compete on this level, we're going to have to go get kids at 6, 7 years old and put them in academies like they're doing around the rest of the world."
Whitlock's thoughts inspired a follow-up conversation with Fox soccer pundit Alexi Lalas, who took issue with some of his statements without really offering much of a compelling rebuttal. Their conversation is worth hearing just the same:
Watch the full Whitlock 1-On-1 interview with @FOXSoccer analyst @AlexiLalas. Copa América US v COL, Jun 25th, on FXhttps://t.co/zOVLfMNrDx

— Speak For Yourself (@SFY) June 23, 2016
Player development is a complicated stew of different factors and influences, and attempting to boil it down to talking-points simplicity is tricky, to say the least. And like so many other pundits in other walks of American life, Whitlock and Cowherd managed to talk at length about this issue without acknowledging the huge numbers of working-class Latino immigrants and their descendents – some living here legally, others not – whose culture revolves around soccer but are not proportionately represented in the U.S. system. (We'll have to leave that topic for another time, though.)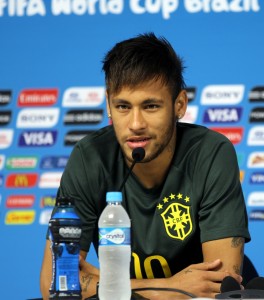 Does poverty really equate to a petri dish for growing world-class players? We have plenty of anecdotal evidence, starting with the rough realities of life in the African and Latin American nations that are seen as the top producers of raw talent. From Pele to Neymar, Brazil's teeming favelas and dusty hinterlands have churned out countless exquisite players.
Lionel Messi, Alexis Sanchez and Didier Drogba are just a few of the many other icons who used soccer to escape from harsh circumstances, though there are also plenty of middle-class kids who became stars, like Kaka and David Beckham.
Reliable statistical evidence is another matter, however, and it doesn't appear to be an open-and-shut case in that regard. The task is further complicated by dramatic differences between the socio-cultural environments of the U.S. and the nations in question. But a 2013 New York Times piece that analyzed the background of NBA players found little clear proof that those we regard as the "hungriest" players – those from the poorest and most at-risk backgrounds, and usually African-American – have better odds of success in that league.
"Growing up in a wealthier neighborhood is a major, positive predictor of reaching the NBA for both black and white men," wrote Seth Stephens-Davidowitz, an economist with a Harvard PhD who broke down a range of data in search of patterns proving the power of poverty for basketball stars.
"From 1960 to 1990, nearly half of blacks were born to unmarried parents. I would estimate that during this period roughly twice as many black NBA players were born to married parents as unmarried parents. In other words, for every LeBron James, there was a Michael Jordan, born to a middle-class, two-parent family in Brooklyn, and a Chris Paul, the second son of middle-class parents in Lewisville, N.C., who joined Mr. Paul on an episode of "Family Feud" in 2011. These results push back against the stereotype of a basketball player driven by an intense desire to escape poverty."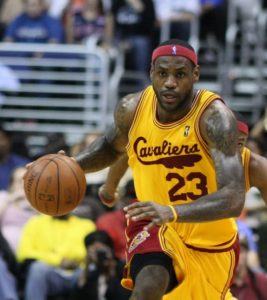 Stephens-Davidowitz notes the importance of "noncognitive skills like persistence, self-regulation and trust" in the development of elite athletes, qualities that are not as easily cultivated in an at-risk upbringing. "Anyone from a difficult environment, no matter his athletic prowess, has the odds stacked against him," he concludes.
This topic came up when I recently had the opportunity to chat at length with Danny Karbassiyoon, the Virginia native who rose from an unfancied corner of the U.S. youth soccer system to catch on with English powerhouse Arsenal in 2003 and later became a talent scout for the club.
Recounting a few memories of the cutthroat environment at Arsenal, he suggested that the most desperate kids were not necessarily the most successful – though his father reminded him of their hunger to stoke Danny's own work ethic.
"The difference of the mentality of coming here [saying] 'I HAVE to make it,' it varies wildly," said Karbassiyoon. "In the U.S. there's all sorts. There's kids that have come from extremely wealthy backgrounds that end up doing very, very well, and there's kids that were less fortunate growing up that end up doing really, really well.
'A lot of the kids at Arsenal at that time that I met, some of them came from 'good families' and others came from broken families where they had to 'make it' – and a majority of them ended up not making it and getting released by the time they were 18, 19 … It's not a perfect science, either."
+READ: Arsenal's Karbassiyoon shares his story with young audiences across Va.
Karbassiyoon saw exquisitely skilful players arrive from desperately poor backgrounds, only to suffer from a lack of structured training, team play or even basic life skills. No matter how resilient to adversity they were, they still needed a helping hand, from somewhere, at crucial points in their upbringing.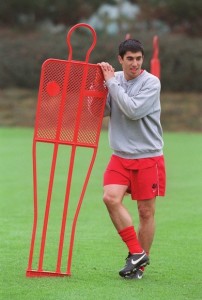 "I remember this one boy came on trial from Senegal, and he actually ended up getting home early because he went into the first-team dressing room and stole Patrick Vieira's boots, which is a bold move," he said with a chuckle. "There were kids like that where, I asked him – and his English was very broken – 'What league or team do you come from?' And he said, 'Oh, I don't play in a team.'"
Both the U.S. Soccer Federation and the nation's growing network of professional clubs – mostly, but not exclusively, Major League Soccer – have invested significant financial and personnel resources in improving the country's player-development infrastructure over the past decade. Those efforts are bearing fruit, but quite slowly – at the current rate, it will likely take decades to push into the world's top 10 or so, in terms of quality and density of talent at the USMNT's disposal.
The fundamental issue of elite player development within the pay-to-play youth landscape remains: How can financial barriers be removed for promising talent from needy backgrounds, and who picks up the tab? Scholarships for U.S. Soccer Development Academy programs and MLS Homegrown contract offers are a step in the right direction, but still lack the scale needed to fast-forward the improvement process at national-team level.
Statistically speaking, opening the doors to poor kids has the plain numerical benefit of growing the talent pool from which elite prospects are identified cultivated. But are they inherently better suited to professional careers?
That's not quite as certain as we may wish to believe.
College Recruiting Commitment Tracker