Boehm: Youth soccer players should study the TV this summer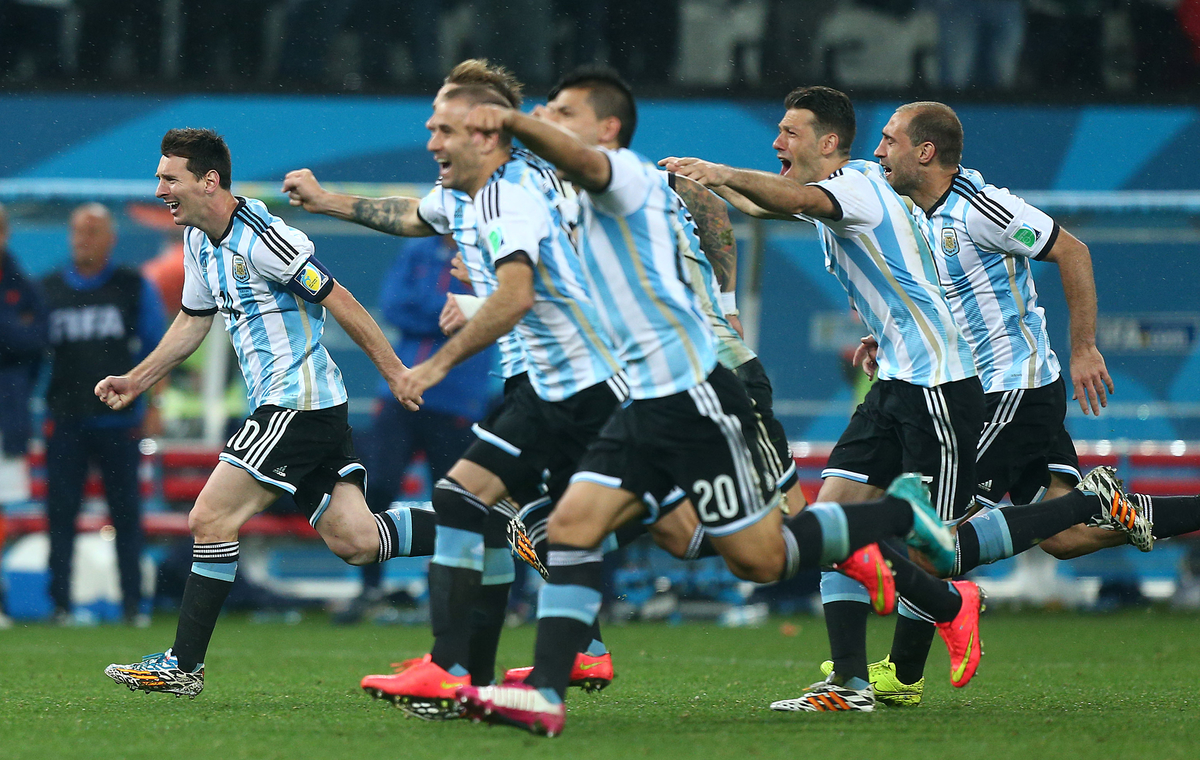 Soccer moms and dads, it's June 2016. Do you know where your kids are watching soccer on TV?
My only child is not yet two and a half years old, and already my wife and I find ourselves fretting over the amount of time she spends staring at the television, or iPad, or one of her parents' mobile phones. The inescapable constancy of "screen time" in modern society is both amazing and frightening. So I understand the parenting and child-developmental debate I'm wandering into here. But this must be said just the same:
Every youth player in North America should have their eyes glued to the smorgasboard of top-level soccer flickering across our entertainment devices this summer.
Copa America Centenario has entered its knockout stages. The European Championships are cranked up and humming. Overseas clubs will soon come calling for their annual preseason exhibition tours. The men's and women's soccer competitions will be a widely-watched highlight of the Summer Olympics in Rio de Janeiro come August. And our humbler but still worthy domestic leagues, MLS and NWSL, are cruising right along aside from an international break or two.
This weekend alone, U.S. viewers with basic cable or login info for some common online streaming outlets can soak up three Euro '16 matches during Friday daytime, a Copa America quarterfinal during Friday night primetime and a 7 pm ET YouTube stream (where nearly all of the league's games are broadcast live and free) of NWSL early-season standouts Portland Thorns FC and Western New York Flash.
Saturday brings a rolling tripleheader of Euro games from 9 am ET straight through to 5 pm ET on the ESPN networks, two bigtime Copa America quarterfinals (Argentina vs. Venezuela at 7 pm ET and Mexico-Chile at 10 pm ET) and various local and online broadcasts of a whopping nine MLS games and two NWSL games. Two Euro games will unfold at 3 pm ET Sunday afternoon, ESPN and FS1 will showcase two promising MLS games that evening and two more NWSL games close out the weekend that night.
+SOCCER ON TV: SoccerWire's listings here
I'm dating myself here, but less than 20 years ago, these non-stop levels of top-flight soccer – most of it wrapped in professional, in-depth coverage – were truly unheard-of. For most of my generation, especially those who followed the sport before the arrival of MLS in 1996, our best chance of watching and learning from soccer role models was fiddling with the rabbit ears to pick up a Mexican league game on Spanish-language TV, finding a local high-school or college game to attend in person or sharing well-worn VHS compilation tapes of major tournaments like World Cups or Euros.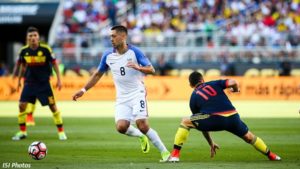 Most young viewers need guidance and encouragement to maximize the value of soccer broadcasts. But watching events like these can help young players fall deeper in love with the beautiful game, and just as importantly, teach them a great deal once they have made even a basic commitment to improving themselves.
Investing time in both team and individual training is fundamental, of course, especially among North American kids who often fail to hone their technical skills as diligently as their counterparts in other parts of the world. Match play is what propelled me out of bed early on weekend mornings as a kid, and so it is for many others. But consuming the game that's played at the sport's highest levels is a crucial piece of the puzzle, and one that U.S. soccer families have often overlooked in decades past.
This isn't so much about encouraging couch-potato behavior, or supporting the U.S. or any other national team – though that's a worthy pursuit – or contributing to the booming multi-billion-dollar economy that consumption of the sport has become here. Ticket prices to big events like the Copa America, much less booking a trans-Atlantic trip to France for some Euro '16 matches, have become astronomically costly, especially when attending as a family.
(That doesn't keep away too many from truly soccer-mad households, though, as the enormous crowds for Copa games featuring the likes of Mexico, Argentina and Colombia prove.)
+READ: Olympic failure another red flag: US players still too green on global scene
For all the strides made by soccer in the United States and Canada, large swathes of both countries lack the full immersion, the "24/7 soccer culture," found in Europe, Latin America and beyond. There, the game is a community, an obsession, a lifestyle. Meanwhile millions of us here invest thousands of dollars and hours in our childrens' participation in the sport, and still manage to sustain only the shallowest levels of interest or even understanding of the wider ecosystem.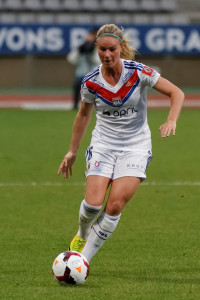 So ideally, you will plop down alongside them and help them process the quality, mastery and collective intelligence that Spain — led by Andres Iniesta, the high priest of tiki-taka — represent. Or perhaps the savvy and trickery of Lio Messi, Ever Banega and the rest of Argentina's stacked squad. Maybe crack French women's national teamer Amandine Henry can help your little girl understand what a truly complete modern midfielder looks like when she makes her NWSL debut for the Thorns tonight.
On a darker note, teenagers can foster a greater understanding of history, society and politics when they see the searing images of English, Russian and Croatian hooligan violence that's been roiling the streets and stadiums of France during the Euros – interspersed with heartwarming images of friendly fan interactions like those of Northern Ireland and Sweden, hopefully.
Let your kids watch the masters. Plant the seed of true soccer addiction by opening a window into the game's transformative effects – mostly for good, but occasionally for havoc or even evil – on humanity across the planet. Introduce them to the global family that is waiting to welcome them.
College Recruiting Commitment Tracker