Boehm: Don't miss the chance to watch DC United at Md. SoccerPlex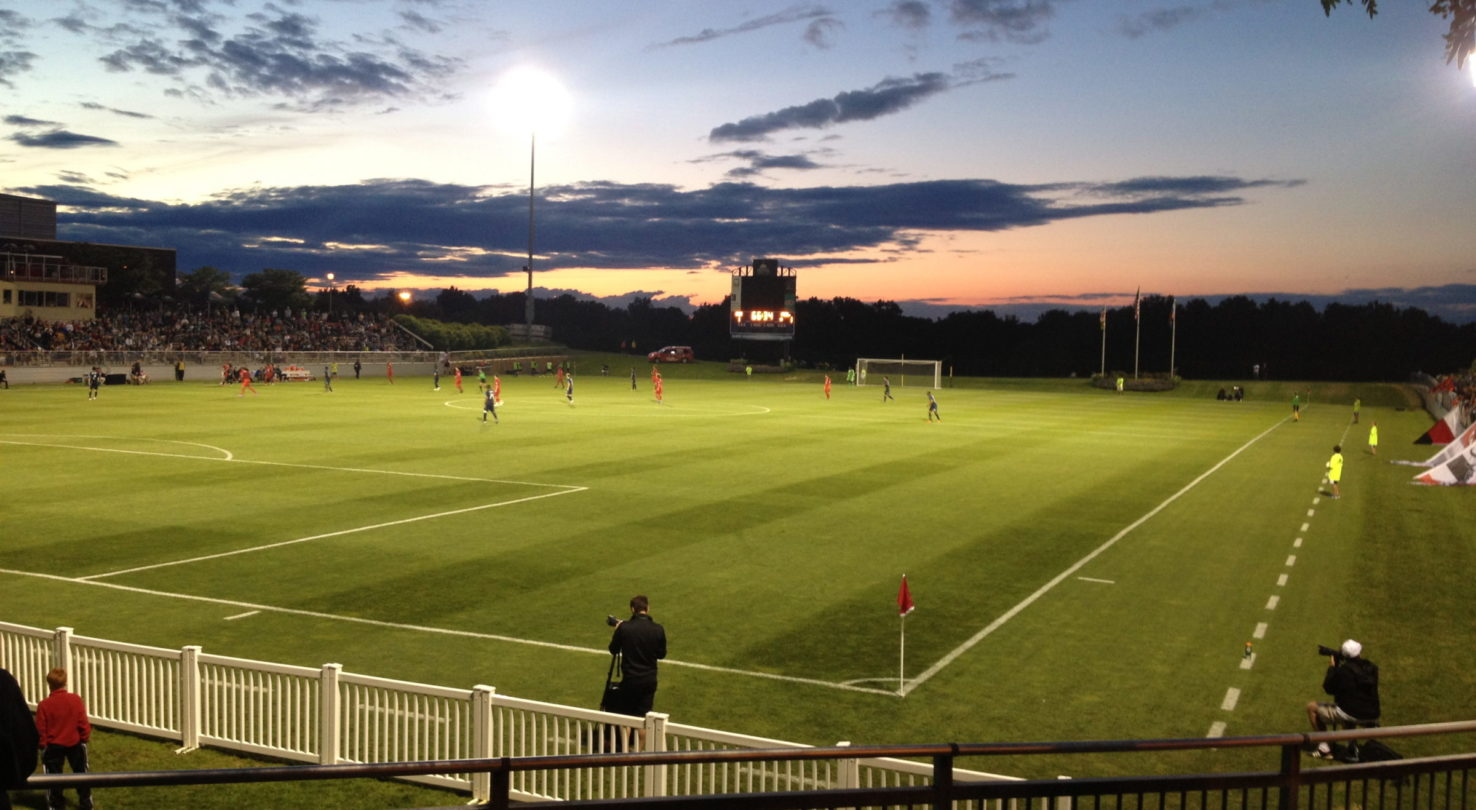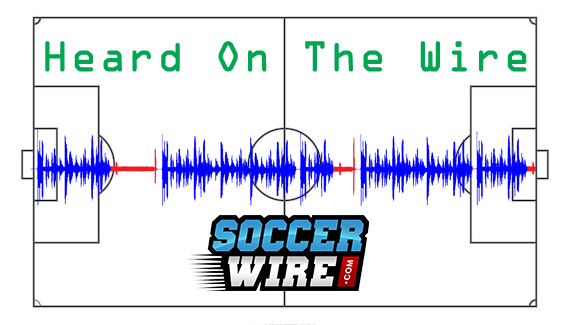 What's the closest you've ever gotten to a pro soccer match in person?
Cozy venues with seating right on top of the pitch are generally a more common phenomenon in Europe, specifically England, than in the United States. Maybe it's because those countries, their communities and stadiums tend to be older, smaller and more compact, while Americans usually build their sports facilities on a grand scale, often in the suburbs or exurbs.
I believe that's one of the aspects of the English Premier League that makes it so compelling to U.S. audiences – in many of its grounds, the nearest supporters sit or stand just a few yards away from the touchlines and endlines, close enough to cheer, heckle and jeer players even with heavy security presence on hand.
Those who've attended Washington Spirit games and other such events at Maureen Hendricks Field, the Maryland SoccerPlex's showcase stadium, will tell you that you can get a not-entirely-dissimilar similar experience out in Boyds, Maryland. With its rural location, wide, well-kept natural-grass pitch and intimate confines of bleachers and endline berm seating, the 'Plex has a charming "Field of Dreams" vibe to it that takes time to reach from downtown Washington and its inner suburbs, but is well worth the trip.
The field is green and the technology is arriving…we are so ready for the ⚫ and 🔴 tomorrow! pic.twitter.com/EGZDet19rv

— MD SoccerPlex (@MDSoccerPlex) March 16, 2018
On Saturday afternoon the venue will make history, hosting a Major League Soccer match for the first time ever, in the process becoming the smallest stadium ever to host such a league game. (Seating capacity is listed at 4,000, but the venue's grassy knolls and roomy walkways allow for total attendances up to about twice that many in a pinch, maybe even more.)
The backstory: D.C. United are more or less homeless until Audi Field, their new riverfront stadium in Southwest D.C., opens in July. So they've had to schedule two of their MLS matches at alternate locations this spring. This weekend the run-and-gun Houston Dynamo will visit United at the 'Plex, and on April 14 D.C. host Columbus Crew SC at Navy-Marine Corps Memorial Stadium in Annapolis.
"It's going to be a nice little tight atmosphere, so we're excited to go out there," D.C. center back Steve Birnbaum told SoccerWire.com at a United training session this week.
Ready to make more memories at the @MDSoccerPlex tomorrow. ⚫🔴#DCU pic.twitter.com/oUm8tTlYEt

— D.C. United (@dcunited) March 16, 2018

United have played at the 'Plex before, but only U.S. Open Cup and CONCACAF Champions League games – and it should be noted that there were some wild nights among them, including a 2008 Open Cup match against the Chicago Fire in which Mexican superstar Cuauhtemoc Blanco had an astonishing meltdown, getting red-carded for attacking D.C.'s Clyde Simms, then headbutting a United staffer and earning a long ban from the competition.

Last year local amateur side Christos FC gave D.C. all they could handle in a Cup clash and brought a huge contingent of fans with them from Baltimore, drawing national media attention.
"Last year was great, I thought when we played the Christos team, I thought that was a lot of fun because they brought all their fans down and created a great little atmosphere there," said United coach Ben Olsen this week.
"Open Cup games are just always such a show, especially the early rounds when they're there [at SoccerPlex]. There's always something going on. But it's our home for now, so we'll treat it as such. I've said it before that I think this is a real unique opportunity for fans and players to play in a little, small venue like this in a real league game rather than an Open Cup game. So I think it's going to be a treat for the fans that come; I think it'll be an intimate atmosphere."

And yet not only has this rare occasion apparently not sold out, it might not even come close.
That's sad news for the D.C./Maryland/Virginia soccer scene, and a missed opportunity for many fans of the beautiful game.
After many years of losing money at RFK Stadium, United's owners are desperate to get into Audi Field ASAP, for both financial and competitive reasons. So I'm told that top executives are pressing staff in nearly every department of the club to put the new place at the center of everything they do, to help sell tickets and build anticipation among the Black-and-Red fanbase.
One source even claimed to me that one high-ranking United decision-maker wanted every single social-media post of any kind this year to specifically mention Audi Field – an understandable mentality, perhaps, but a pretty clunky sort of directive for rank-and-file employees. And it seems to have led D.C. to do only a bare minimum to promote the two offsite home games in Maryland.
I can see the roots of this approach. And the fickle March weather is not exactly helping out, with rain and near-freezing temperatures in the forecast. In fact the conditions have been so wintry lately that the SoccerPlex had to cancel most of the Cherry Blossom Classic youth tournament scheduled for this weekend to safeguard their grass fields.
Breaking: Field conditions at @MDSoccerPlex have caused large portions of the Cherry Blossom Soccer Tournament to be cancelled. Only U11 & U12 teams will play on turf fields. Sad for kids but easier parking for @dcunited fans heading to the "home" game vs @HoustonDynamo at 1:30 pic.twitter.com/AybbssymAI

— José Mauricio Umaña (@Jose_M_Umana) March 15, 2018

But it's a shame just the same that more fans haven't taken advantage of this one-off event. Even if the late-winter chill is hanging around longer than we'd like. Even if D.C. United haven't pulled out all the stops to put butts in the SoccerPlex seats.
If you can get out to Boyds tomorrow, bundle up and do it. You might enjoy being part of American soccer history.
College Recruiting Commitment Tracker