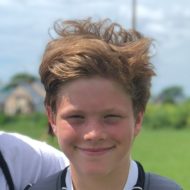 Owen Adams
I have been playing club soccer since 2008.
I am part of the Alaska ADP program and have played for both my club and other clubs as a guest player.
I did the Seattle Sounders Academy soccer camps from 2009-2019.
I have played in the USA cup In Minnesota and am really looking forward to my freshman year of soccer next spring.
Location:
Junuea, AK, United States
Player Specifications:
Position:
Forward, Goalkeeper
USNT Eligibility:
Eligible