Youth soccer tournaments overcome major GotSoccer outage amid busy season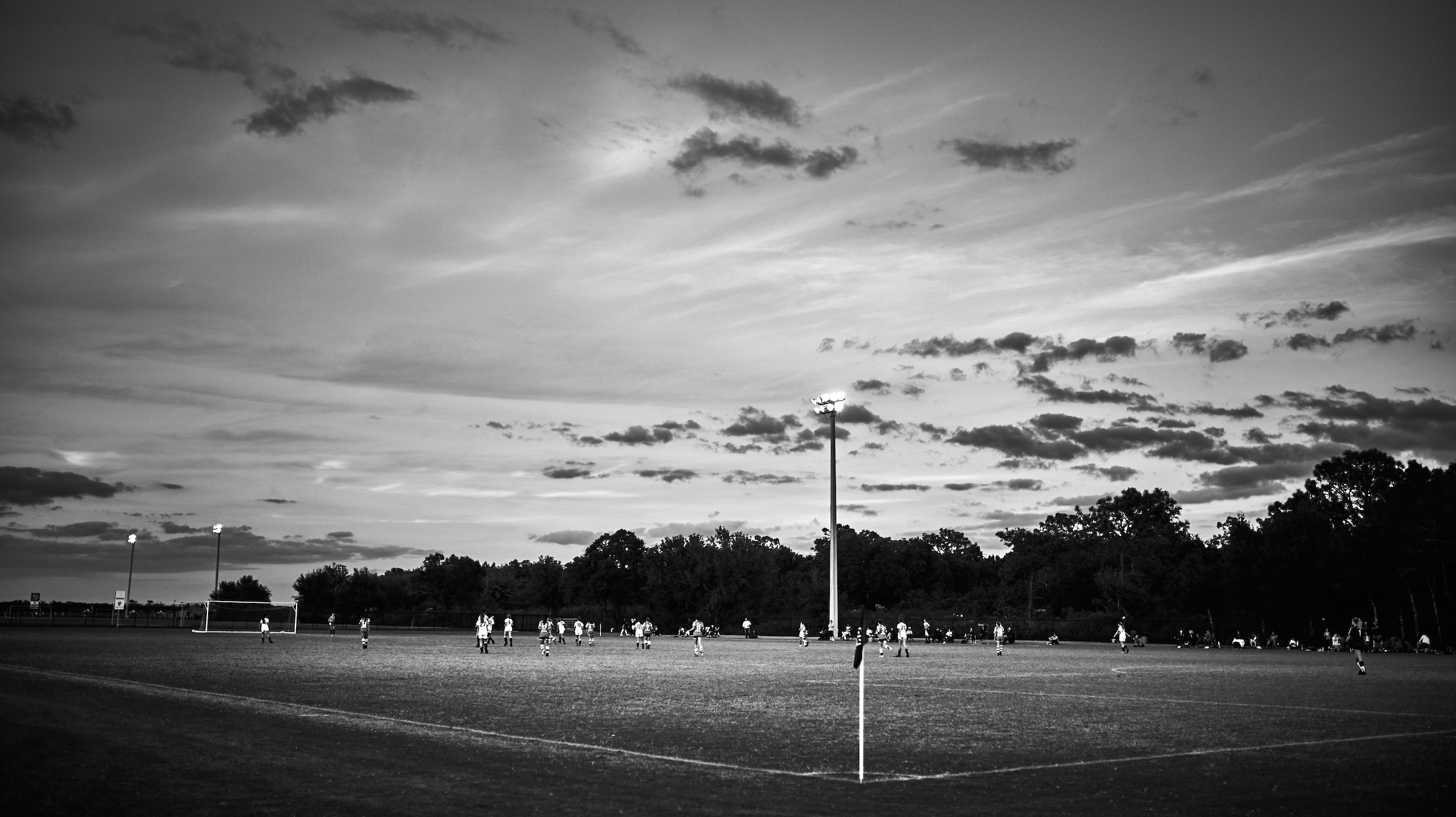 Adaptation in soccer is fundamental to success. Teams that can take a challenging situation, assess and counter will either find success or in the very least weather the storm. It is a skill that is taught at the very early age levels in the game and for the best clubs and organizations, can be applied to their entire organization.
Youth soccer club and tournament organizers in particular over the last few years have been thrown a variety of challenges that they might not have expected. Another hurdle was added in February when the GotSport software system went down. GotSport, through its GotSoccer platform, is by far the most popular system used for organizing youth soccer competition, providing a central place for brackets, schedules, scores, standings, rankings and more.
To say that the timing of the outage was inopportune for youth soccer would be an understatement. Presidents' Day Weekend is a major weekend for youth soccer tournaments in the United States and is the beginning of the spring youth soccer calendar.
GotSoccer did not reply to a request for an interview for this story. On their website, the organization released a statement (linked here) after service had been restored.
Presidents' Day Pivot, Not Panic
With no access to high-level materials (such as team check-in documentation and player rosters) as well as game information, club and tournament organizers playing on the weekend were forced to pivot. One such organization was Weston FC, who held the 22nd annual Weston FC Cup & Showcase. The event, which hosted over 1004 teams over the Presidents' Day Weekend, was one of the largest youth soccer events during that weekend.
Their Tournament Director Bill Fisher praised the efforts and the GotSoccer support crew stating: "We were able to pivot pretty well and their team [the GotSport support team] were pretty awesome. Our representative had all of our information and all of our schedules backed up on paper with all of the team contacts and team manager information. So we never really panicked because we thought the system would be back online in the next few hours."
"On Thursday at about 4 or 5 o'clock our Tournament Committee was trying to figure out, 'Can we do this manually? We have 1004 teams. Can we actually do this on paper?'" Fisher explained. "We also knew at the same time we knew that GotSport was working on Option B and we were able to send them our whole schedule, which they exported into their legacy system. We wanted to have Option C [Paper Schedule] just in case something didn't come about. But on Friday, around 2-3 o'clock, GotSoccer announced the Legacy platform was up and running so we had a live schedule and we were able to report scores. We also imported all of our contacts into our Constant Contact system and provided teams with updated information."
Fisher went on to elaborate about his experience with GotSport saying: "The service and coordination from GotSport was awesome. This is one of the biggest tournaments in the country and it really didn't miss a beat. I know they were working until about 10-11pm at night and things shifted over to their European office. From our standpoint everything went really well and the tournament was flawless."
In terms of post-tournament work, Fisher mentioned that the tournament would still need to work on adding the scores into the GotSport system in order for teams to receive their points for the GotSoccer ranking system (many local, state, and national organizations use the GotSoccer point system as a tool to determine ranking for cup and showcase tournaments positioning). But he remained positive on the tournament's experience working with the platform saying, "The support that they gave us was excellent."
The outage also seemed to showcase the level of preparation and organization that many clubs take in getting prepared not just for the tournaments they are hosting, but also attending.
"I think [this event] magnified the clubs and/or tournaments that were organized and that had backed up their schedules and their player passes and had their rosters," Fisher said. "So for the clubs that were organized it was an inconvenience but they were able to pivot. I think the same can be said for tournaments and events. We certainly noticed it during the tournament-there were certain teams that had everything together."
In terms of future planning, Fisher mentioned that Weston is already putting the lessons learned from the Weston Cup & Showcase over Presidents' Day into their tournament this weekend by backing up data received via the email notifications on applications submitted via GotSport.
"It comes back to best practices and having your information secured and backed up," Fisher said.
An Elite Response
While one might think the impact of GotSport's outage was limited to one weekend, in short it was much bigger. Clubs and organizations across the country were dealt a major blow to their calendars, being locked out of their tournament software to manage incoming team applications, release schedules, review player and team carding, and sending out general messages.
Leagues such as MLS Next and state organizations like the Maryland State Youth Soccer Association also use GotSport to review rosters for league matches and to approve requests for players to be added to rosters, transfer requests between clubs, and approve or deny background investigations for head coaches and team managers.
One such organization that felt that impact was Elite Tournaments. While Elite was not running a tournament on Presidents' Day weekend, the organization does have seven tournaments coming up in March (including the Loudoun Showcase on March 2-4) and works very closely with GotSoccer in running their tournaments.
"We were in close communication with them when it started and they were constantly keeping us posted on what was going on," said Elite Tournament President Mike Libber. "I have been working with them since they started. This was definitely not a normal situation and it has never happened before."
"It was just something that we had to deal with. We put a protocol in place where we could continue to take applications [for upcoming tournaments] through a Google Doc and continue to take their information down," said Libber. "So it didn't really affect us from a customer standpoint from getting people to apply for events. It has just really backed us up from getting deadlines and schedules out. We have seven events in March and so our team came in last night and have been working around the clock."
In addition to using a Google Doc to help maintain track of incoming applications, Elite also used email application notifications that had been previously sent by GotSport prior to the shutdown to help them communicate to teams about issues such as application fees and carding.
Going forward, Libber mentioned that Elite will start on a weekly basis exporting the application information from their tournaments as a back-up.
"I think that GotSport has learned their lesson in terms of having a back-up of a back-up but I don't foresee this problem happening again, " he said. "It [GotSport] is the best product out there and I cannot stress that enough."
Paperwork Pays Off
In Maryland, the Maryland State Youth Soccer Association was prepared for an outage by continuing to require paper rosters and cards at matches and through temporary passes when rostering new players.
"For us in Maryland, it was really a non-event," said Maryland State Youth Soccer Association Registration Specialist Jessica Hafer. "None of our major events [The Maryland State Cup and the Maryland President's Cup] are going on right now. We were delayed in getting some of our President's Cup registrations but the registration for our State Cup Tournament was already done."
In terms of rosters and carding for their tournaments Hafer would go on to elaborate that, "Maryland is not a virtual state and we require rosters to be printed. The reason for this is that you never know when you can't use technology. You could be out on a field and you may not have internet. It doesn't even have to be because of a system shutdown. So we have always required our teams and clubs to print their player cards and rosters."
"With EDP teams we had them use the honor system. If you are playing against a team that is virtual, let's say Pennsylvania, you just use the honor code. You have your roster and player cards because you are a Maryland team and then here is a skeleton game card that you can use. "
"For new players or players that had received International Transfer Clearance (ITC) approval, we had temporary approvals in place for them," Hafer added. "We already have systems of alternate cards that we do for non-sanctioned events and so we just used those as temporary passes until GotSport was back online."