Yale men's soccer hires Jonathan Welsh as Director of Operations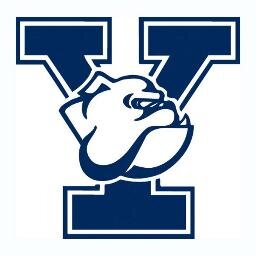 NEW HAVEN, Conn. (Via Yale University) – Jonathan Welsh has joined the Yale men's soccer coaching staff as Director of Operations and Player Personnel. Welsh comes to New Haven after spending five years as an assistant coach at the Kinkaid School in Houston.
"We are very lucky to add Jonathan to our coaching staff and excited to start working with him and getting him involved in the day-to-day work," said Kylie Stannard, the Head Coach of the Bulldogs. "I think Jonathan will bring additional balance to the staff. One of his many roles will be adding another great resource for our players to support and help them with any questions or concerns they have personally, academically or as a soccer player and teammate."
At Kinkaid, Welsh helped the boys varsity soccer team to a first-place finish in the Southzone in the Southwest Preparatory Conference for the first time in school history in 2013. Kinkaid won the crown again in 2016. He also worked as an English teacher for two years during his time at Kinkaid.
In addition, Welsh spent two years as the head coach for the U14 Houston Dynamo MLS Academy team which finished as high as third in the Texas Pre-Academy League.
Welsh is a 2008 graduate of Creighton University's Honors Program where he played two seasons, helping the Bluejays advance to the quarterfinals of 2003 NCAA Tournament and the Sweet 16 of the 2004 Tournament. He then spent one season playing the University of Dayton, where he finished third on the team in points.
As a youth player, Welsh was a member of the Chelsea Football Club's U19 premier team in England and was invited to a trial with Real Madrid's U15 La Liga Youth Team.
"Jonathan is very sharp and has a calming demeanor," Stannard said. "He has been working at a very high caliber academic school as a teacher, and I think he will do a great job of connecting with our players both on and off the field. He played at a very high level as a youth, including in two of the biggest professional clubs and youth academies in the world at Real Madrid and Chelsea. He then played at my alma mater, Creighton. He is passionate about the game and about teaching and helping young men strive for excellence."