U.S. U-20 Men's National Team set for New Jersey training camp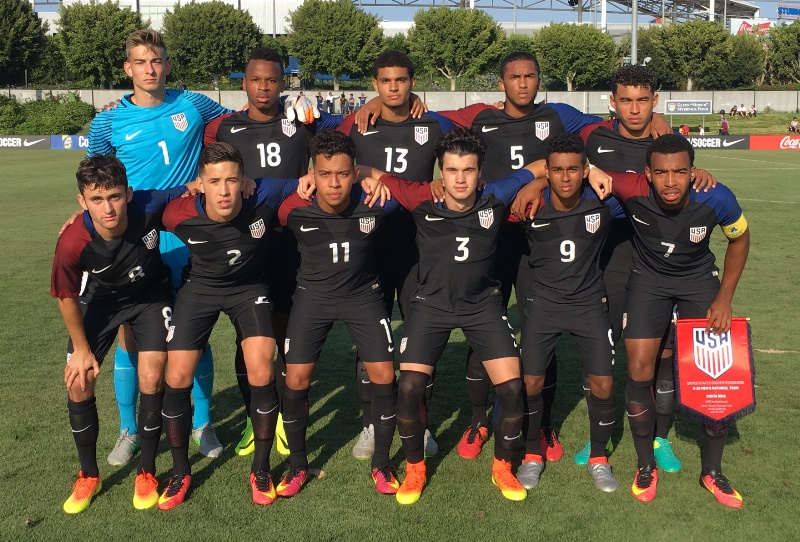 CHICAGO (Via U.S. Soccer) – The U.S. Under-20 Men's National Team will head to Basking Ridge, New Jersey for a 20-player training camp between July 30-Aug. 8.
Head coach Tab Ramos will lead the team in two domestic friendlies, starting with a match against the New York Cosmos on Aug. 3 at 2 p.m. ET at the Cosmos' training facility, and finishing against New York Red Bulls II on Aug. 7 at 12 p.m. ET at the Red Bull's training facility.
The 20-player roster is made up of 19 players born in 1997, with one player born in 1998. Twelve players compete at the collegiate level, while three players are in MLS league, and five players play for their local clubs teams.
+Read: FC Dallas Academy director Luchi Gonzalez on USSDA supremacy
The team recently won the 2016 Under-20 Men's NTC Invitational after defeating Japan 2-1. Nine players who competed in the NTC Invitational will be returning to camp, while 11 players will be welcomed.
Roster by Position
GOALKEEPERS (2): Jonathan Klinsmann (University of California; Newport Beach, Calif.), JT Marcinkowski (Georgetown; Alamo, Calif.)
DEFENDERS (7): Marcello Borges (Michigan; Kearny, N.J.), Robert Castellanos (Nomads SC; Palmdale, Calif.), Jeremiah Gutjahr (Indiana; Bloomington, Ind.), Aaron Herrera (New Mexico; Casa Grande, Ariz.), Andrew Lombard (Ohio State; Montclair, N.J.), Chad Poarch (Continental FC Delco; Middletown, Dela.), Miles Robinson (Syracuse; Arlington, Mass.)
MIDFIELDERS (5): Danny Acosta (Real Salt Lake; Salt Lake City, Utah), Coy Craft (FC Dallas; Frisco, Texas), Cameron Lindley (North Carolina; Carmel, Ind.), Jonathan Suarez (Queretaro, F.C.; Orange County, Calif.), Eryk Williamson (Maryland; Alexandria, Va.), Jackson Yueill (UCLA; Bloomington, Minn.)
FORWARDS (6): Sebastian Elney (Maryland; West Chester, Pa.), Jeremy Kelly (North Carolina; Chapel Hill, N.C.), Jonathan Lewis (Kendall SC; Plantation, Fla.), Emmanuel Sabbi (Chicago Magic; Libertyville, Ill.), Yosef Samuel (Philadelphia Union; Philadelphia, Pa.)