Western Michigan tabs Sammy Boateng as head coach, removing interim tag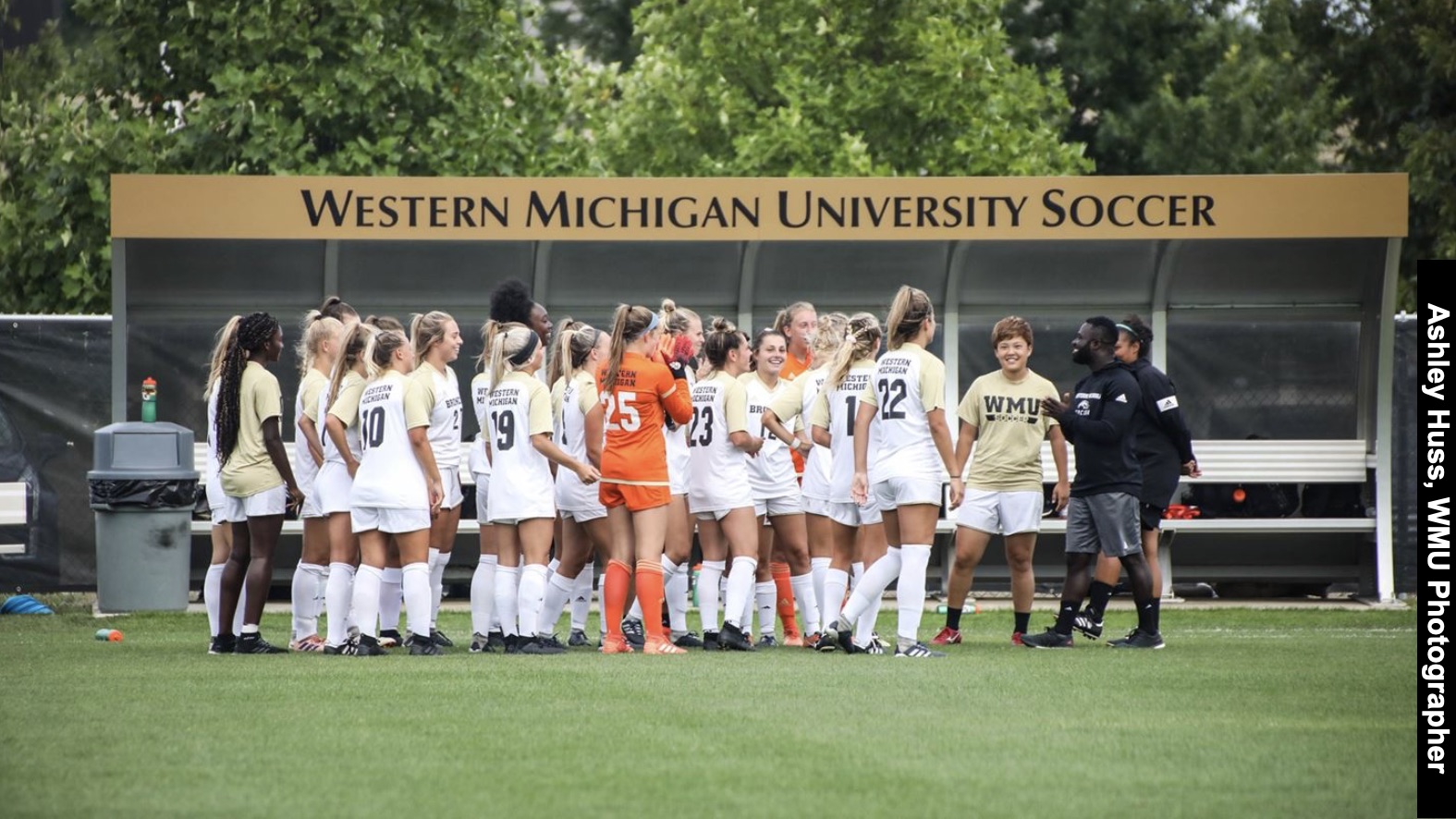 KALAMAZOO, Mich. – The Western Michigan Department of Intercollegiate Athletics and Director of Athletics Kathy Beauregard have announced the promotion of Sammy Boateng from interim head coach to head coach of the Bronco women's soccer program.
"After spending the last year with Sammy and seeing his work with our program, we are all happy to have him continue to be part of our Bronco family," said Beauregard. "Our women's soccer program has enjoyed much success and we look forward to watching Sammy carry that tradition forward with his own touches. Already, he has shown so many times through his steady, positive and impactful presence with our student-athletes his commitment to excellence, both on the field and in the classroom. We know our fans will enjoy watching this team play in the years to come."
During the fall of 2019, Boateng led WMU to a third place finish in the Mid-American Conference and home field advantage during the MAC Tournament after posting a 6-4-1 league record. He navigated the team through a difficult non-conference schedule, including games against Iowa, Notre Dame, Cincinnati and No. 18 Kansas.
"I am so honored to be given this amazing opportunity to lead the women's soccer program here at Western Michigan University," said Boateng. "I would like to thank Kathy for entrusting me to lead the women's soccer program. I am extremely excited about continuing my journey as a Bronco and working with our incredible student athletes. I would like to thank my mom and sister for all their support through my coaching career. I can't wait to keep working with the team and build on our first year together."
Western Michigan racked up plenty of accolades under Boateng's direction in 2019, highlighted by sophomore forward Morgan Otteson tying for the MAC lead in goals scored with eight in conference play. She was named First Team All-MAC.
Boateng guided junior midfielder Bailey Korhorn and senior defender Savanna Boswoth to Second Team All-MAC accolades while Otteson also pulled in regional honors, earning United Soccer Coaches Third Team All-Midwest Region accolades.
Continuing the program's legacy of academic success, Boateng had 10 student-athletes earn Academic All-MAC honors. Senior midfielder Lydia Bajema was also a CoSIDA First Team Academic All-District selection, while Korhorn and Otteson were named MAC Distinguished Scholar Athletes.
Prior to his time at Western Michigan, Boateng spent the 2018 season at Boston College as an assistant coach and was then elevated to the interim head coach title. He helped the Eagles to a fourth place finish in the ACC and the program's first trip to the league tournament since 2015. At BC, he coached the 2018 ACC Midfielder of the Year, Samantha Coffey.
After a successful playing career at Marshall University, he coached at his alma mater for a season before joining New Hampshire's women's soccer staff as an assistant coach from 2015-18. In his time at UNH, he helped the team to a regular season title in 2017, was part of the America East Coaching Staff of the Year and coached the conference's Striker of the Year, Brooke Murphy, in 2015 and 2016.
Boateng holds a degree in biology and a masters in healthcare administration, both from Marshall. As a player he left the Thundering Herd ranking third all-time in assists.