Western Michigan men's soccer signs English defender for 2019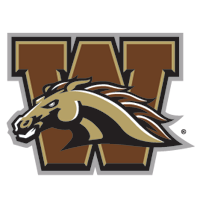 KALAMAZOO, Mich. (Via Western Michigan University) – The Western Michigan men's soccer team and head coach Chad Wiseman has announced the addition Daniel Nimick (Harrogate, England) to the 2019 recruiting class. Nimick has signed a National Letter of Intent (NLI) and will continue his academic and athletic career at Western Michigan this fall.
"We are very happy to be able to announce the signing of Daniel Nimick as an addition to our 2019 class," said Wiseman. "Bronco Nation should be excited about this one. Daniel will be joining us from England where he has been the captain of his team with Harrogate Town. Before that he spent nine years in the famous youth academy at Leeds United, competing against some of the top youth talent and clubs in the UK. Daniel is incredibly technical with both feet and has a smoothness to his game that will really help us in possession. He possesses an extremely high soccer IQ and a work rate that fits right in with how we like to do things and has some versatility to his game to be able to play a few different spots. It will be exciting to see which role suits him best within our makeup as his size and strength make him a very tough competitor both in the air and on the ground. Daniel also has a proven history of being very dangerous in free kick situations, both serving and getting on the end of them. He is excited to get here to the states, and we couldn't be happier that he chose Western Michigan as his destination!"
Daniel Nimick | 6-2 | D | Rossett Academy | Harrogate Town (club) | Harrogate, England
A 6-2 center back/holding midfielder Daniel joins Western Michigan from Harrogate, England from Rossett Academy while competing for him hometown Harrogate Town club team and becomes the first native of the United Kingdom to join WMU in the Wiseman era (2013-P). Nimick grew up playing youth soccer for Leeds United Academy, and was recently a captain of his Harrogate Town U19 squad. As a member of Leeds United, Nimick helped guide his teams to wins over prestigious clubs such as Manchester United, Manchester City, Liverpool, Newcastle, Everton and Leicester City.
Nimick joins the 2019 recruiting class of Brennan Creek, Daryl Newell, Dylan Sing, Jordan Walker, Max Keenan and Charlie Sharp.