Washington Spirit hires Tom Torres as Girls DA Director in Virginia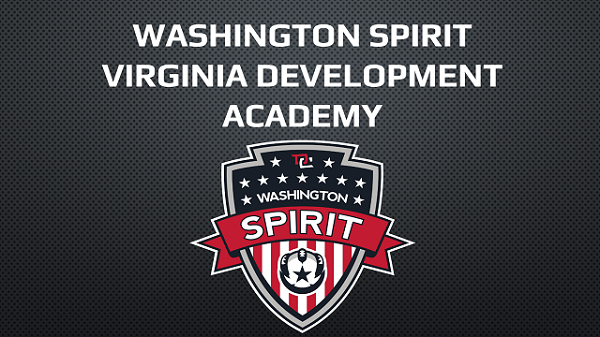 BOYDS, MD (Via Washington Spirit) – The Washington Spirit has hired veteran D.C. United Academy coach Tom Torres to head up the club's U.S. Soccer Girls Development Academy in Virginia.
Torres, who has played and coached in the D.C. area for most of his life, joins the Spirit after a 10-year run with D.C. United Academy, where he was a driving force behind the growth of United's U12-U15 Pre-Academy, as well as the club's scouting and affiliate programs.
He also served as the club's tournament director and has led D.C. United Academy teams as head coach at the U15, U16, U18 and U23 levels at various points over the past decade. Most recently, he was the head coach of the United U18 side and assistant coach for the U23 team. Torres has assisted with D.C. United first team training, and has guided multiple players' transitions from the Development Academy into Major League Soccer.
Torres joins the Spirit as the club prepares for its fifth season in the National Women's Soccer League, and ahead of the inaugural U.S. Soccer Girls' Development Academy season. The Spirit will kick off the opening season of the Girls' Development Academy in the fall of 2017, with four teams in Maryland and four teams in Virginia in the U14, U15, U17 and U19 age groups.
+READ: U.S. U-20 Women's National Team storms past Norway U-19s 8-2
"I am honored to have been selected to build this unique platform," Torres said. "The connection to professional soccer, within the NWSL and competing at the Development Academy level in U.S. Soccer's DA league will give local players an opportunity to realize their potential and reach their goals within the game. I have spent the last ten years building the same in MLS and am looking forward to getting started."
Over the last several years, Torres has also served as an instructor for coaching education with the Maryland State Youth Soccer Association, and as an Olympic Development Program coach with the Virginia Youth Soccer Association. He was a successful travel coach for Arlington Soccer Association from 1997-2009 as well, and has coached at various other levels, including high school and in the USL's Premier Development League.
In addition to his extensive track record with D.C. United Academy and other youth soccer organizations around the region, Torres has shown a commitment to continuing his own coaching education. He holds an NSCAA National and Advanced National Diploma with Distinction, a USSF A coaching license, and a UEFA B license.
Last year, Torres was one of a select number of coaches from MLS academies to participate and complete the French Football Federation's intensive Elite Formation Coaching License. The world-class coaching education course is a comprehensive approach focused on youth player development, as well as club management.
"I want to thank and am very excited to work with [Spirit Owner] Bill Lynch, [Spirit Head Coach and General Manager] Jim Gabarra and [Spirit President] Chris Hummer, who have made this transition possible," Torres said. "We will aim to give players a unique experience, provide an excellent training environment and make homegrown signings an inevitable reality."