USWNT seeks 2017 SheBelieves Cup title vs. France on Tuesday in D.C.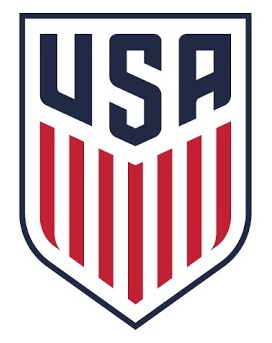 USA vs. France
SheBelieves Cup
March 7, 2017
RFK Stadium; Washington, D.C.
(Via U.S. Soccer) – After a hard-fought 1-0 victory on March 1 against the world's No. 2 ranked and reigning Olympic champion Germany to open the 2017 SheBelieves Cup, the U.S. Women's National Team fell to No. 5 ranked England 1-0 in front of a sold-out crowd in Harrison, N.J. on March 4, but still has all to play for in its tournament finale against France on March 7 at RFK Stadium in Washington, D.C. (7 p.m. ET on FS1).
France staged a dramatic come-from-behind 2-1 victory against England on March 1 and then survived in a 0-0 draw with Germany on March 4 in a game that saw France goalkeeper Sarah Bouhaddi save a first-half penalty kick from Mandy Islacker. Like at last year's SheBelieves Cup, all matches have been tight and low-scoring, with each game decided by one goal or less and with only five goals scored over the four matches so far.
2017 SheBelieves Cup Schedule
| | | | | | |
| --- | --- | --- | --- | --- | --- |
| Date | Matches | Stadium | City | Kickoff ET | Broadcast |
| Mar. 7 | Germany vs. England | RFK Stadium | Washington, D.C. | 4 pm | FOX Sports Go |
| Mar. 7 | USA vs. France | RFK Stadium | Washington, D.C. | 7 pm | FS1 |
Tournament Format: The tournament format is the same as last year as the four teams are participating in three doubleheader events at three different venues during a seven-day period. The winner of the tournament will be based on total points (three for a win, one for a draw), with the first tie-breaker being overall goal difference, followed by goals scored, then head-to-head result and lastly, FIFA ranking if necessary. The USA is currently ranked No. 1 in the world, followed by No. 2 Germany, No. 3 France and No. 5 England.
TROPHY SCENARIOS: Heading into the third and final match day of the 2017 SheBelieves Cup, France, the USA and England still have a chance to win the tournament with only Germany, which finished second last year, out of the running for the trophy.
France (currently on four points) has the inside track as a win against the USA would give Les Bleues seven points and the tournament title no matter the result of the Germany-England match. France finished fourth in last year's SheBelieves Cup, failing to score while allowing two goals.
The USA (currently on three points) needs a win to take the top spot, and even if it earned six points, still would have to surpass England on the first tie-breaker — goal difference — IF England defeats Germany to also earn six points.
Both the USA and England have a 0 goal difference, but England has scored two goals to the USA's one.
A tie with the USA would earn France first place IF England loses to Germany or if England and Germany draw.
England could win IF they defeat Germany and France and the USA draw, or if the USA wins, but England comes out ahead on goal difference.
The positive for the USA is that it will know exactly what it needs to do to win the tournament once its game kicks off as England and Germany will play in the first match of the Tuesday night doubleheader at 4 p.m. ET.
2017 SheBelieves Cup Standings
| | | | | | | | | |
| --- | --- | --- | --- | --- | --- | --- | --- | --- |
| Team | GP | W | L | T | GF | GA | GD | Points |
| France | 2 | 1 | 0 | 1 | 2 | 1 | +1 | 4 |
| USA | 2 | 1 | 1 | 0 | 1 | 1 | 0 | 3 |
| England | 2 | 1 | 1 | 0 | 2 | 2 | 0 | 3 |
| Germany | 2 | 0 | 1 | 1 | 0 | 1 | -1 | 1 |
2017 SheBelieves Cup Results
March 1
USA 1, GER 0
FRA 2, ENG 1
March 4
FRA 0, GER 0
USA 0, ENG 1
March 7
GER vs. ENG
USA vs. FRA
SheBelieves Campaign: Conceived and developed by U.S. Women's National Team players, SheBelieves is a movement to inspire young girls and women and encourage them to accomplish their goals and dreams, athletic or otherwise. The campaign was originally launched in the run-up to the 2015 FIFA Women's World Cup, but has since evolved into a special bond between the team and its fans, taking its powerful message of empowerment into communities across the nation. Through dedication, teamwork, perseverance and success, U.S. WNT players inspire new generations of young girls and women to be better and strive for better; they inspire them to believe.
SheBelieves Hero: On Feb. 21, U.S. Soccer and the U.S. Women's National Team announced the winner of the SheBelieves Hero contest ahead of the 2017 SheBelieves Cup. The contest aimed to find a girl between the ages of 13-17 that embodied the SheBelieves spirit. A SheBelieves Hero is a leader in their community, a confident and passionate individual who empowers others around her and is working to make a difference. Taking 49 percent of the votes, Danielle Bosland was chosen as the 2017 SheBelieves Hero. Bosland, who wants to be a physical therapist, traveled to Harrison, New Jersey to watch the WNT take on England on March 4.
U.S. Women's National Team Roster by Position:
GOALKEEPERS (3): 18- Jane Campbell (Houston Dash), 1- Alyssa Naeher (Chicago Red Stars), 24- Ashlyn Harris (Orlando Pride)
DEFENDERS (6): 8- Julie Johnston (Chicago Red Stars), 11- Ali Krieger (Orlando Pride), 5- Kelley O'Hara (Sky Blue FC), 4- Becky Sauerbrunn (FC Kansas City), 7- Casey Short (Chicago Red Stars); 15- Emily Sonnett (Portland Thorns FC)
MIDFIELDERS (8): 6- Morgan Brian (Houston Dash, 17- Tobin Heath (Portland Thorns FC), 9-Lindsey Horan (Portland Thorns FC), 16- Rose Lavelle (Boston Breakers), 10- Carli Lloyd(Manchester City), 20- Allie Long (Portland Thorns FC), 3- Samantha Mewis (NC Courage), 22-Brianna Pinto (CASL),
FORWARDS (6): 19- Crystal Dunn (Chelsea Ladies FC), 14- Jessica McDonald (NC Courage), 13-Alex Morgan (Olympique Lyonnais), 23- Christen Press (Chicago Red Stars), 2- Mallory Pugh(UCLA), 12- Lynn Williams (NC Courage)
2016 SHEBELIEVES CUP SUMMARY: The first four matches of the 2017 SheBelieves Cup have so far held to form regarding being low-scoring and tight matches. All six matches of the inaugural SheBelieves Cup were also close affairs, as the USA earned 1-0 results against England and France and downed Germany, 2-1, in the de facto championship game to take the inaugural tournament title. Germany finished second, England was third and France was fourth. None of the games were decided by more than one goal with three 1-0 victories, two 2-1 victories and one 0-0 draw. France failed to score a goal in last year's tournament so the two late goals against England have already put Les Bleus far ahead of last year's pace.
Final 2016 SheBelieves Cup Standings
| | | | | | | | | |
| --- | --- | --- | --- | --- | --- | --- | --- | --- |
| Team | GP | W | L | T | GF | GA | GD | Pts. |
| United States | 3 | 3 | 0 | 0 | 4 | 1 | +3 | 9 |
| Germany | 3 | 2 | 1 | 0 | 4 | 3 | +1 | 6 |
| England | 3 | 0 | 2 | 1 | 1 | 3 | -2 | 1 |
| France | 3 | 0 | 2 | 1 | 0 | 2 | -2 | 1 |
U.S. ROSTER NOTES:

TEAM
Jill Ellis made seven changes to her starting lineup from the XI who took the field against Germany in the first game.
She gave first starts of the tournament to goalkeeper Ashlyn Harris, defenders Ali Krieger and Julie Johnston, midfielders Lindsey Horan and Rose Lavelle and forwards Mallory Pugh and Alex Morgan.
It was the first start for Morgan since 9/18/2016 vs. Netherlands, the first start for Johnston since 9/18/2016 vs. Netherlands, the first start for Krieger since 9/15/2016 vs. Thailand and the first start for Horan since 10/19/2016 vs. Switzerland
First game starters Tobin Heath, Allie Long and Morgan Brian all came off the bench late in the game against England. Ellis put on two fresh forwards in the 64th minute, sending in first-game starters Lynn Williams and Christen Press in place of Morgan and Crystal Dunn as Pugh moved from striker to wide midfield on the right.
Ellis named three goalkeepers, six defenders, eight midfielders and six forwards to the 2017 SheBelieves Cup roster, but numerous players can play multiple positions. Seventeen of the players on the roster played in the inaugural edition of the SheBelieves Cup, including the scorers of all four of the USA's goals at last year's tournament: Alex Morgan (2), Crystal Dunn and Samantha Mewis.
Goalkeeper Jane Campbell, defender Casey Short, midfielders Rose Lavelle and Brianna Pinto and forwards Lynn Williams and Jessica McDonald all made their first SheBelieves Cup roster. Campbell and Pinto are uncapped but Lavelle made her U.S. WNT debut on March 4 against England and had an excellent game, earning Women of the Match honors. Short has five caps and Williams, who scored the USA's lone goal of this tournament against Germany, earned her sixth against England on March 4. McDonald has one cap.
Four players on the U.S. roster came into the tournament with more than 100 caps: They are Carli Lloyd (234), Tobin Heath (130), Alex Morgan (122) and Becky Sauerbrunn (121).
Eighteen players on the roster will enter NWSL pre-season camps following the tournament.
Mallory Pugh, who is in her first academic quarter at UCLA, and high school junior Brianna Pinto are the only two amateur players on the roster.
In their last game against England, the USA failed to score at home for the first time in their last 26 games. The last time the USA were held scoreless at home was in a 1-0 loss to China on Dec. 16, 2015. It was the team's longest streak since scoring in 43 consecutive games from March 7, 2012 to March 5, 2014.
In comparison to last year's SheBelieves Cup, the USA is averaging more chances created per game and more shots (14.5 to 9.3), but has converted 5% of its shots in the first two games after converting 21.1% of its shots a year ago.
FORWARDS
Alex Morgan, who joined the USA in Philadelphia after traveling from France where she is playing for Olympique Lyon, has 73 goals and is now within two of tying Cindy Parlow (75) for seventh on the USA's all-time scoring list. She came off the bench in the 79th minute against Germany and got the start against England, playing 63 minutes, and now has 122 caps. She is averaging around 0.60 goals per game in her WNT career.
Morgan's two goals on Nov. 10, 2016, marked her 20th career multi-goal game. She scored two of the USA's four goals at last year's SheBelieves Cup.
Alex Morgan has scored six goals against France, including two braces. Her six goals are tied with Mia Hamm for the most by an American against the French.
Before the match against Germany on March 1 where she set up the game-winning goal, Christen Press had scored in four consecutive games (vs. SUI on 10/19 & 10/23 and vs. Romania on

Nov. 10 & Nov. 13

) and in five of the USA's last six matches. She recorded her fourth career hat trick on

Nov. 10

, scoring three times in the first 38 minutes of the match.
Press' previous hat tricks came at the end of 2014 against Argentina (four goals), against Costa Rica in August of 2015 and against Trinidad & Tobago in December of 2015.
Press was the fourth WNT player to score double-digit goals in 2016, along with Carli Lloyd (17), Alex Morgan (17) and Crystal Dunn (14).
Press was the fifth player in WNT history to score in double-figures in goals for three consecutive years. Mia Hamm (twice), Abby Wambach (twice), Tiffeny Milbrett, and Carli Lloyd also accomplished the feat (Lloyd over the past three years as well).
Press has now moved past April Heinrichs and Sydney Leroux into 14th place on the U.S. WNT all-time goals list. She is averaging just under a goal for every two games she plays (0.49 goals per game) for the WNT.
Press and Crystal Dunn tied for most games played in 2016 as both saw action in all 25 matches, the only two players to accomplish that feat. Dunn has scored 18 international goals, 14 coming in 2016, which was the third-most on the team.
Dunn scored five goals against Puerto Rico at the Olympic Qualifying tournament on Feb. 15, 2016, tying a U.S. record for most goals scored in a match. She became the seventh U.S. player to achieve that. The other six were: Brandi Chastain (1991), Michelle Akers (1991), Tiffeny Milbrett (2002), Abby Wambach (2004), Amy Rodriguez (2012) and Sydney Leroux (2012). It was Dunn's first multi-goal game for the WNT.
2016 NWSL Golden Boot winner Lynn Williams scored 11 times for the Western New York Flash last season, plus two more in her club's playoff semifinal victory against the Portland Thorns and the dramatic equalizer in overtime of the championship game before her team triumphed in penalty kicks. Last year, she set a record for fastest goal in a WNT debut when she scored 49 seconds after coming on at halftime against Switzerland on Oct. 19. The record would last just four days as forward Kealia Ohai, who also scored 11 goals during the NWSL regular season, did Williams one second better, scoring 48 seconds into her debut on

Oct. 23

after coming on as a substitute against Switzerland in the 81st minute. Williams has six caps so far while making four starts.
Williams' fourth start was a memorable one as she tallied the USA's lone goal against Germany, finishing after Christen Press had hit the cross bar with her shot and Tobin Heath's followed up had been blocked by a German defender. It was her second international goal. Williams came off the bench against England on March 4 to play the final 24 minutes.
Mallory Pugh returned to the roster for the first time since the Olympics and against Germany played in her first game since the quarterfinal loss to Sweden in Brazil. Pugh came off the bench in the 58th minute, replacing Crystal Dunn, to earn her 18th cap for the 18-year-old. She got the start against England on March 4, her first since the Olympics, and earned her 19 th cap.
Pugh spent most of the fall playing with the U.S. U-20 Women's National Team which she captained at the 2016 FIFA U-20 Women's World Cup in Papua New Guinea where she was one of the top players in the tournament and scored twice. It was Pugh's second U-20 WWC as she also started for the USA as a 16-year-old in 2014. She is age-eligible for the 2018 FIFA U-20 Women's World Cup.
In Brazil, Pugh become the youngest American player to start and score at the Olympic Games.
Pugh scored in her senior team debut (the 19th U.S. WNT player to score in her first cap) on Jan. 23, 2016, vs. Ireland at 17 years, 8 months and 25 days old, becoming the youngest player to debut for the U.S. in the last 11 years.
The 18-year-old Pugh is fifth all-time for most U.S. caps before the age of 18 (11). She is third for most goals before the age of 18 (2), fourth in most starts before the age of 18 (7) and first for most assists before the age of 18 (5).
Jessica McDonald, who did not participate in the USA's pre-tournament camp in Orlando, has one cap, earned against Romania on Nov. 10, 2016.
MIDFIELDERS
U.S. co-captain Carli Lloyd is the two-time reigning FIFA Women's World Player of the Year. She is the all-time active caps leader with 234 and is sitting on 96 goals, just four away from becoming the sixth player to score 100 or more goals for the USA. While she has played as a withdrawn forward the majority of the time since the knockout round of the 2015 Women's World Cup, she is still the highest scoring midfielder in U.S. history.
Lloyd scored 36 international goals between the time she debuted six days before her 23rd birthday, and when she turned 30. Remarkably, since she's turned 30, she has scored 60 goals in about four and a half years.
2016 U.S. Soccer Female Player of the Year Tobin Heath has 130 caps, surpassing Amy Rodriguez to move into 24th on the all-time caps list. With one more cap, she will tie midfielder Aly Wagner for 23rd on the all-time list. Heath had two assists in the 2016 Olympics, both coming on Lloyd's goals, and now has 29 for her career. She scored against Romania on

Nov. 10

for her 18th international tally.
Morgan Brian, who is just 24 years old, scored two goals in the final two games of 2016, tallying against Romania on

Nov. 10 and Nov. 13

. They were her fifth and sixth career goals. Brian reached her 50th cap at the young age of 23 on March 6, 2016. Now with 65 she is in tied with Sara Whalen and Thori Bryan for 45th place on the all-time caps list.
After earning her first two caps at the 2013 Algarve Cup, 22-year-old Lindsey Horan got her first three starts at the end of 2015, switching positions to holding midfielder. Since then, she's played several positions in the midfield.
Horan, who was the first American female player to skip college and head overseas to play professionally, left for Europe in July of 2012 after she graduated from high school and spent more than three years in France with Paris Saint-Germain before moving to the NWSL where she helped the Portland Thorns win the regular season title last season.
Horan scored her first WNT goal against T&T at the end of 2015 and scored her second to break open a tight match against Canada in the championship of Olympic Qualifying in 2016. Her third was one to remember, coming off the bench in her hometown of Denver on June 2, 2016 to head home a goal in the 89th minute. She came off the bench in the 79th minute, replacing Christen Press against Germany and earned her 31st cap. Horan got a late yellow card in the match but avoided a caution against England on March 4 as she got the start and played 77 minutes to earn her 32nd cap.
Sixteen-year-old Brianna Pinto made her first WNT game roster for this tournament. In January, she was held over from the U.S. Under-23 WNT training camp and trained for several days with the senior team, becoming one of the youngest call-ups of the modern era of the U.S. Women's National Team. She turns 17 on

May 24

. If Pinto gets her first cap, she will become the first player born in the new millennium and first player born after the 1999 Women's World Cup to earn a senior team cap.
She would also become the sixth youngest debutante in U.S. history.
Pinto was a starter in the center midfield for the USA at the 2016 FIFA U-17 Women's World Cup in Jordan. She finished her U-17 international career with 20 caps and one goal.
Rose Lavelle makes her first U.S. WNT game roster. Lavelle was the first overall pick in the 2017 NWSL Draft by the Boston Breakers and made her U.S. WNT debut on March 4 against England, playing extremely well for the full 90 minutes and earning Women of the Match honors. She is the first player to make her debut in 2017 and the 14th player to be given a first cap under Jill Ellis.
Six-foot tall Samantha Mewis, the tallest player on the roster, had a breakout year of sorts in 2016, playing in 14 games, starting five, and scoring the first four goals of her international career. After starting and playing very well for all 90 minutes against Germany on March 1 and for 77 minutes against England on March 4, she has 20 caps, which has surpassed her sister Kristie, who has 15 caps and one goal. Samantha and Kristie (who plays for the Washington Spirit in the NWSL) are one half of only two sets of sisters to ever play for the senior Women's National Team. The others are twins Lorrie and Ronnie Fair.
DEFENDERS
Against Canada on Feb. 21, 2016, in the championship game of the Olympic Qualifying tournament, U.S. co-captain Becky Sauerbrunn became the 35th U.S. female player to reach 100 caps. She picked up her third assist of 2016 and fifth of her career on Crystal Dunn's 70th minute goal against Thailand on

Sept. 15

. She now has 121 caps, moving past Lorrie Fair into 28th on the all-time list.
Chicago Red Stars defender Casey Short has started in all five of her caps with the left-footer mostly playing left back in a 3-4-3 formation, although she did play some outside midfield against Switzerland last year. She has played 90 minutes in four of her caps and 45 in one, most recently going 90 minutes against Germany on March 1 to open the SheBelieves Cup.
Allie Long, who played well at defensive midfield in the 2016 Olympics, has been playing in the center of a three-woman back line since the match against Switzerland on

Oct. 19

of last year. Her three career goals (all on headers) all came in 2016. Long has 21 career caps and played very well on Mach 1 against Germany, going the full 90. She came off the bench at the end of the England game, returning to the center-midfield where she played the final 13 minutes of the game.
Kelley O'Hara picked up her 11th career assist on Carli Lloyd's first goal on Oct. 23, 2016, vs. Switzerland. She has 91 international appearances and two career goals and has moved past Stephanie Cox into 37th place on the all-time caps list. She has been hampered by a minor groin injury during the SheBelieves Cup and has not seen action.
U.S. defender Ali Krieger has 97 caps and could be the next U.S. player to hit 100, becoming the 36th player in program history to reach the century mark.
Krieger hails from Dumfries, Va., which is about 38 miles south of RFK Stadium.
At the age of 24, Julie Johnston has already played 46 times for the USA and scored eight goals, including three last year. She's the highest scoring defender currently in the WNT player pool.
Emily Sonnett, taken first overall in the 2016 NWSL College Draft by the Portland Thorns, is in her second year in the WNT pool. She played in eight games last year, starting four.
GOALKEEPERS
Ashlyn Harris earned her 12th cap on March 4 vs. England, making several excellent saves before England scored on a set play in the dying moments. Alyssa Naeher earned her 11th cap against Germany on March 1, 2017 and picked up her seventh career shutout.
They are the 13th and 14th goalkeepers to play 10 or more games in U.S. history.
Naeher has allowed just two goals in her 11 caps so far.
Jane Campbell makes her first U.S. WNT game roster. Campbell, who first trained with the U.S. WNT at age 17 in January of 2013, making her the youngest goalkeeper called into a full U.S. National Team camp, was taken 15th overall in the second round of the 2017 NWSL Draft by the Houston Dash.
BY THE NUMBERS:
0.40 Goals per game the USA allowed in 2016
1 USA's FIFA ranking
2 Germany's FIFA Ranking
3 France's FIFA Ranking
3.65 Goals per game the USA scored in 2016
4 Goals Carli Lloyd needs to reach 100
5 England's FIFA ranking
13 Players on the USA's SheBelieves Cup roster who were on the 2016 Olympic Team.
99 Minutes on the field per goal averaged by Abby Wambach in her career
130 Minutes on the field per goal averaged by Mia Hamm in her career
JILL ELLIS FACT FILE : After leading the USA to the Women's World Cup title, U.S. head coach Jill Ellis was rewarded with a multi-year contract extension on Aug. 5, 2015. She is the third U.S. coach – and first female American coach — to win a Women's World Cup at the senior level, following Anson Dorrance (1991) and Tony DiCicco (1999). Ellis was named the 2015 FIFA World Coach of the Year for Women's Soccer on Jan. 11, 2016, at the FIFA Awards Gala in Zurich, Switzerland. She was also named the CONCACAF Female Coach of the Year. Ellis, who previously served two stints as interim head coach of the U.S. WNT, is the eighth official head coach in U.S. history. She coached seven games as interim coach in 2012 (5-0-2) and two games (1-0-1) as interim in 2014 before she officially came on board, which gave her a 6-0-3 record before she ever was formally named the head coach in May of 2014. She has gone 53-4-10 since then for an overall record of 59-4-13, earning her 50th career WNT win on July 22 vs. Costa Rica. Since taking over as head coach, Ellis has won four tournaments: the 2015 Algarve Cup, the 2015 Women's World Cup, the 2016 CONCACAF Women's Olympic Qualifying Championship and the 2016 SheBelieves Cup. After an early exit from the 2016 Olympics, Ellis will now start focusing on building a team to qualify for the 2019 FIFA Women's World Cup,
RETURN TO VENERABLE RFK: The USA has never lost at RFK Stadium, going 9-0-0 dating back to the first game there in 1995. The USA has played both a Women's World Cup match (3-1 vs. Sweden in 2003) and a Women's World Cup qualifier (6-0 vs. Haiti in 2014) at the historic venue, which was the most recent match for the U.S. Women at RFK. The largest crowd for a stand-alone friendly at RFK Stadium was 12,594 for a match against Mexico on Sept. 3, 2013. The record will fall as a crowd of more than 20,000 is expected for the Tuesday night game.
IN FOCUS: FRANCE
Fédération Française de Football
FIFA World Ranking: 3
UEFA Ranking: 2
World Cup Finals Appearances: 3 (2003, 2011, 2015)
Best Women's World Cup finish: Fourth Place (2011)
Record vs. USA: 1-17-2
Head Coach: Olivier Echouafni
France Women's National Team Roster by Position:
GOALKEEPERS (3): Sarah Bouaddi (Olympique Lyonnais), Méline Gérard (Olympique Lyonnais), Laëtitia Philippe (Montpellier HSC)
DEFENDERS (6): Laura Georges (Paris Saint-Germain), Sakina Karchaoui (Montpellier HSC), Griedge M'bock (Olympique Lyonnais), Eve Perisset (Paris Saint-Germain), Wendie Renard (Olympique Lyonnais), Aissatou Tounkara (FCF Juvisy)
MIDFIELDERS (8): Camile Abily (Olympique Lyonnais), Élise Bussaglia (FVL Wolfsburg, GER), Grace Geyoro (Paris Saint-Germain), Amandine Henry (Portland Thorns, USA), Claire Lavogez (Olympique Lyonnais), Amel Majri (Olympique Lyonnais), Gaëtane Thiney (FCF Juvisy), Sandie Toletti (Montpellier HSC)
FORWARDS (5): Camille Catala (FCF Juvisy), Marie-Laure Delie (Paris Saint-Germain), Kadidiatou Diani (FCF Juvisy), Eugénie Le Sommer (Olympique Lyonnais), Élodie Thomis (Olympique Lyonnais)
FRANCE NOTES:
France pulled off a tremendous comeback in its first game of the SheBelieves Cup, giving up a goal to England's Jordan Nobbs in the first half but scored in the 80th through Marie-Laure Delie and at 90+5 through Wendie Renard to pull out the 2-1 victory.
France played Germany to a 0-0 draw in its second match of the 2017 SheBelieves Cup. France tallied six shots to Germany's one in the first half, but failed to convert. Germany's best chance of the first half came on its only shot in the 23rd minute which was a penalty kick. France goalkeeper Sarah Bouhaddi received a yellow card for an aggressive challenge in the box, but she made up for it, saving the ensuing penalty kick as Mandy Islacker shot low to the right corner. The Germans made five second-half substitutes, including four to start the frame, and the changes sparked the attack. Germany sent five shots on frame in 12 attempts in the second half, but Bouhaddi stood tall between the pipes to earn the shutout.
France will be without outside back Jessica Houara who returned home due to a family commitment.
Although dynamic attacking midfielder Louisa Necib has retired, France has excellent experience with nine players holding 58 or more caps, led by veteran defender Laura Georges (175 caps/6 goals) and midfielders Camille Abily (160/30) and Elise Bussaglia (151/27) and forwards Gaetane Thiney (133/55) and Eugenie Le Sommer (118/52). Speedsters Elodie Thomis (127/32) and Marie Laure-Delie (100/65) also have loads of caps and goals and give France a dangerous dimension in the attack.
Towering center back Wendie Renard (87/19) is perhaps the best in the world at getting her head on set plays.
France also has numerous talented young players coming up through the ranks, including Griedge M'bock, Sandie Toletti, Grace Geyoro and Kadidiatou Diani, who were all major parts of the France team that won the 2012 FIFA U-17 Women's World Cup. Diani scored four times in the tournament and M'bock tallied once.
France goalkeeper Sarah Bouhaddi, who saved Abby Wambach's penalty kick on January 2015 in Lorient, is a long-time starter who has 117 caps.
France was drawn into Group C at the upcoming 2017 UEFA Women's Euro where they will be heaving favorites in a group that features Austria, Iceland and Switzerland.
France rolled through qualifying for the Euros, winning all eight matches while scoring 27 goals and allowing none, albeit in a fairly weak group that included Romania, Ukraine, Greece and Albania.
Since the start of 2016, France is 6-3-3 in games played outside of their home country. In its three games this year, they have scored two goals twice and kept two clean sheets.
USA VS. FRANCE
The USA is 17-1-2 all-time against France, with the lone loss coming on Feb. 8, 2015, a 2-0 setback in Lorient, France that kicked off the 2015 schedule for both teams.
It was France's first win in the series history. France scored twice in a two-minute span in the second half on a header from Eugénie Le Sommer and a miss-hit cross from the right wing by Jessica Houara that flew over U.S. goalkeeper Ashlyn Harris, hit the far post, and bounced in.
The USA avenged the loss with a 2-0 victory in the championship game of the 2015 Algarve Cup in Portugal as Julie Johnston and Christen Press scored. The losing team in each of those games had a penalty kick saved as Sarah Bouhaddi denied Abby Wambach in Lorient and Hope Solo denied Amandine Henry in Faro.
The USA played France twice in 2016, winning 1-0 each time, at the SheBelieves Cup on March 6 in Nashville, Tenn., on a goal in second half stoppage time from Alex Morgan and then won 1-0 in group play of the 2016 Olympics in Belo Horizonte, Brazil, on a goal from Carli Lloyd.
Despite first playing France in 1988, the U.S. Women do not have an extensive history against France, having played just 20 times and only eight times after a 2006 meeting at the Algarve Cup in Portugal.
The USA and France also faced each other twice in June 2014, a 1-0 U.S. victory in Tampa, Florida, on a goal from Sydney Leroux and a 2-2 draw in East Hartford, Connecticut, as Alex Morgan scored both goals, equalizing twice to cancel out scores from Louisa Necib (on a penalty kick) and Amandine Henry.
Before those matches, there came an epic pair of matches in world championships. The USA defeated France 3-1 on July 13, 2011, in the FIFA Women's World Cup semifinal in Monchengladbach, Germany. The U.S. also won the Olympic curtain raiser 4-2 on July 25, 2012, in Glasgow, Scotland, as the USA came back from a 2-0 deficit as Alex Morgan scored twice, while Abby Wambach and Carli Lloyd contributed a goal each.
Seven of the 20 meetings between the teams took place from 1991-97.
Before the 2-2 draw in 2014, the first tie between the teams came at the Four Nations Tournament in Guangzhou, China, in 2006, a 0-0 draw.
U.S. midfielders Tobin Heath, Lindsey Horan and Allie Long played with and against many of the French players while playing with Paris Saint-Germain. Alex Morgan is currently playing with nine of the players on the France SheBelieves Cup roster with Olympique Lyon.
LAST TIME…
On the field for the USA:
March 4, 2017 – Red Bull Arena; Harrison, N.J.
2017 SheBelieves Cup
USA 0
ENG 1     White 89
Lineups:
USA : 24-Ashlyn Harris; 4-Becky Sauerbrunn, 8-Julie Johnston, 11-Ali Krieger; 19-Crystal Dunn (12-Lynn Williams, 64), 3-Samantha Mewis (20-Allie Long, 77), 9-Lindsey Horan (6-Morgan Brian, 77), 16-Rose Lavelle, 10-Carli Lloyd (capt.) (17-Tobin Heath, 76); 2-Mallory Pugh, 13-Alex Morgan (23-Christen Press, 63)
Subs not used : 1-Alyssa Naeher, 5-Kelley O'Hara, 7-Casey Short, 14-Jessica McDonald, 15-Emily Sonnett, 18-Jane Campbell, 22-Brianna Pinto
Head coach: Jill Ellis
ENG : 13-Siobhan Chamberlain; 3-Demi Stokes, 4-Lucy Bronze, 5-Steph Houghton (capt.), 7-Jordan Nobbs (8-Jade Moore, 90+3), 10-Izzy Christiansen (6-Millie Bright, 90+2), 15-Laura Bassett, 17-Fara Williams, 19-Toni Duggan (11-Ellen White, 76), 20-Karen Carney (18-Jill Scott, 63), 22-Nikita Parris (9-Jodie Taylor, 77)
Subs not used: 1-Karen Bardsley, 21-Mary Earps, 12-Rachel Daly, 14-Casey Stoney, 16-Gemma Bonner, 23-Rachel Williams
Head coach: Mark Sampson
LAST TIME…
On the field for the USA vs. France:
Aug. 6, 2016 – Mineirao Stadium; Belo Horizonte, Brazil
2016 Olympics
USA 1       Lloyd 63
FRA 0
Lineups:
USA: 1-Hope Solo; 5-Kelley O'Hara, 6-Whitney Engen, 4-Becky Sauerbrunn, 7-Meghan Klingenberg (12-Christen Press, 90); 3-Allie Long, 14-Morgan Brian, 10-Carli Lloyd (capt.) (9-Lindsey Horan, 82); 16-Crystal Dunn (11-Ali Krieger, 70), 13-Alex Morgan, 17-Tobin Heath
Subs not used: 2-Mallory Pugh, 8-Julie Johnston, 15-Megan Rapinoe, 18-Alyssa Naeher
Head Coach: Jill Ellis
FRA: 16-Sarah Bouhaddi; 8-Jessica Houara, 3-Wendie Renard (capt.), 2-Griedge Mbock Bathy, 7-Amel Majri; 10-Camille Abily (17-Kheira Hamraoui, 83), 6-Amandine Henry, 15-Elise Bussaglia; 13-Kadidiatou Diani, 18-Marie-Laure Delie (11-Claire Lavogez, 86), 14-Louisa Cadamuro (12-Elodie Thomis, 70)
Subs not used: 1-Meline Gerard, 4-Sakina Karchaoui, 5-Sabrina Delannoy, 9-Eugenie Le Sommer
Head Coach: Philippe Bergeroo