VMI women's soccer brings in 9 signees from across the country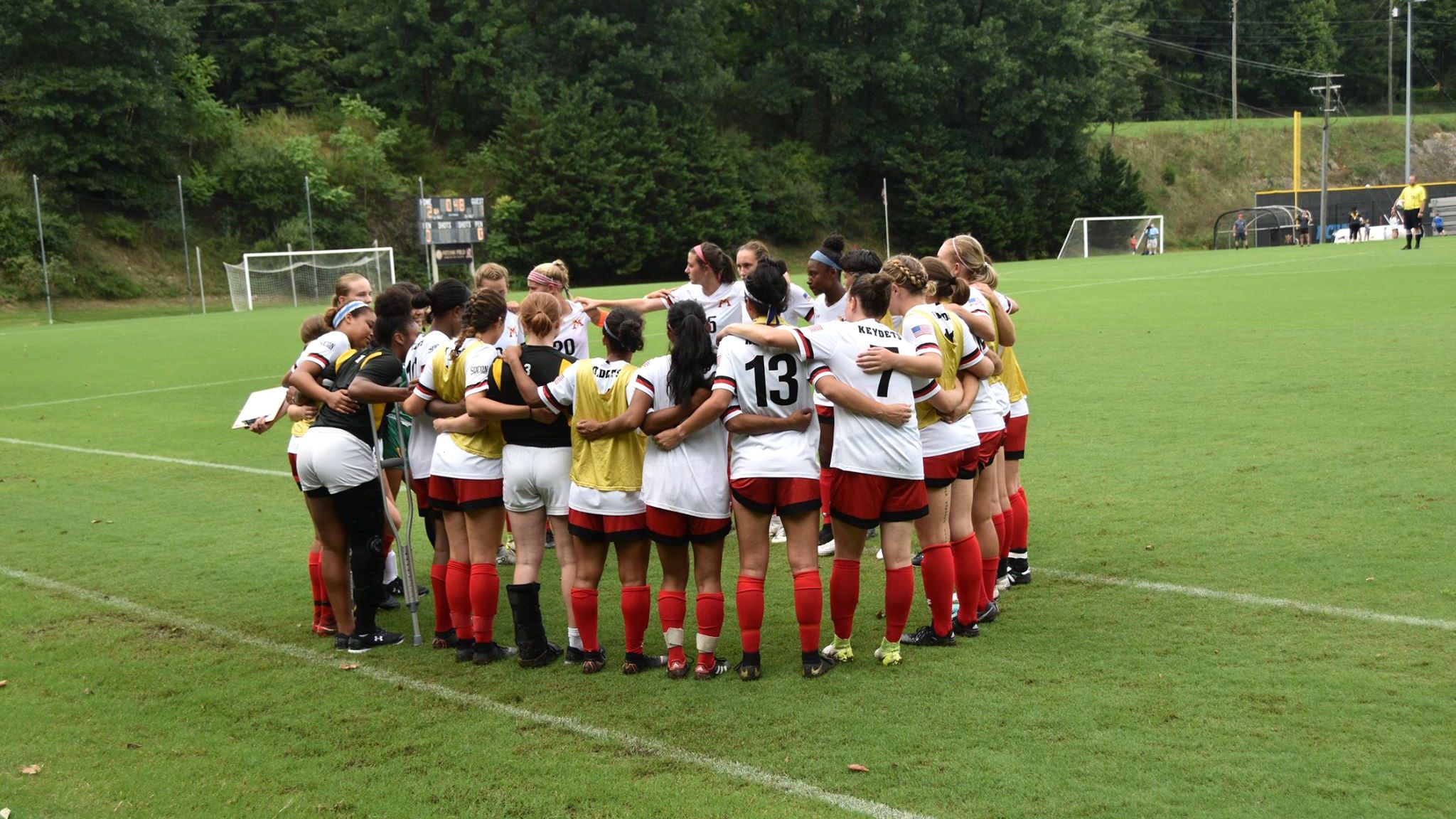 LEXINGTON, Va. – Virginia Military Institute (VMI) women's soccer head coach Chris Haught-Thompson has announced his program's incoming class.
The group includes nine signees from across the country ranging from Colorado to Connecticut and from Pennsylvania to North Carolina as Haught-Thompson brought in talent to add depth to his team. The incoming class consists of two forwards, three midfielders, three defenders and a goalkeeper that will all push for playing time and compete for starting positions.
"We are certainly excited for our 2020 class," Haught-Thompson said. "All nine individuals bring different things to the table and will mesh really well into our team dynamic. Each player comes from a high playing background and will raise our level immediately to continue the encouraging process we started a year ago."
Below is a capsule of what each signee brings to the program:
Hannah White
Point of Rocks, Md.
Brunswick High School
FC Frederick NL
Forward
Four year varsity member at Brunswick High School as well has 2nd highest goal scorer
In 2017 was named to the All –Conference 1st team
In 2018 was named to the All –Conference 2nd team
Two year letter winner on the Brunswick HS  track and field
Academic Honor Roll from 2016-present
Plans to major in international studies
Daughter of Patrick and Amy White

Madison Cappellano
Glanmore, Pa.
Downingtown Stem Academy
Penn Fusion
Defense
Four year varsity member at Downingtown Stem Academy, chosen 1st team Chesmont All-League
In 2016-2019 Girls Development Academy playoffs with Penn Fusion SA
In 2016-2018 played with Penn Fusion 2001 DA team
National Honor Society 2016-2020
Plans to major in International Studies
Daughter of Joseph and Patricia Cappellano

Ava Friedman
Mooresville, N.C.
Lake Norman High School
CISC North NPL G
Defense
Longtime member with Lake Norman Soccer Club (Charlotte Independence SC)
Freshmen year at Lake Norman HS was a member of the Lacrosse team playing attack and defense
Two year letter winner with Lake Norman HS soccer team as center back and forward
In 2019, traveled to Europe with Lake Norman SC for the Gothia Cup in Sweden
Plans to major in Computer Science
Daughter of Marc and Enza Friedman

Morgan Anderson
Parker, Colo.
Regis Jesuit High School
Colorado Rush DA
Midfield
Two year member of Regis Jesuit High School as a Center-Mid starting every game
Three year member of the Colorado Rush soccer club for coach Tony Rosales
In 2019 was selected twice as the Girls DA Weekly Standout
Parker Core Knowledge Award every semester with a 4.0 and making Honor Roll
Plans to major in biology
Daughter of John and Kenna Anderson

Katie Orndorff
Fairfax, Va.
SCAA South County
Fairfax High School
Midfield
In 2016, a part of the Super Y National Player Pool
2016-2019, played with VDA ECNL and Washington Spirit DA
Longtime member of the Fairfax Foxes competitive swimming team
Freshmen year Cross Country runner at Fairfax High School
Plans to major in Biology
Daughter of Mark and Huong Orndorff

Jaiden Tolliver
Bowie, Md.
Our Lady of Good Counsel High
Baltimore Armour DA
Midfield
Longtime member of the U.S. Soccer Training Program
Played with U.S. Women's Futsal, winning 2 World Championships, 6 State and Regional Championships
Well-rounded students in the classroom achieving awards with diversity, religion and languages
Plans to major in mechanical engineering
Daughter of Malik and Rebekah Tolliver
Madison Hornig
Blue Bell, Pa.
Mount Saint Joseph Academy
FC Bucks ECNL
Forward
Four year Varsity letter winner at Mount Saint Joseph Academy
During her sophomore year at Mount Saint, AACA 1st team Allstar, Co-MVP of AACA, All-Southeastern team, Offensive Player of the Year
During her Senior year at Mount Saint, AACA 1st team and Offensive Player of the Year
Plans to major in International Studies
Daughter of Joseph and Stephanie Hornig

Jillian Hall
Beacon Falls, Conn.
Jonathan Law High School
CFC United ECNL
Goalkeeper
Four year varsity soccer member at Jonathan Law HS with All-SCC and ALL-league division honors
Four year varsity basketball member at Jonathan Law HS as a center
Two year varsity track and field member at Jonathan Law HS as a shot putter
Plans to major in psychology
Daughter of Timothy and Jennifer Hall

Ella Flickinger
Hanover, Pa.
New Oxford High School
PA Classics DA
Defense
Two-year varsity soccer member at New Oxford High School with All County 2nd team honors
Four-year varsity track member at New Oxford High School with District Qualifying honors
Member of National Honor Society, Science National Honor Society and Distinguished Honor Roll
Plans to major in mechanical engineering
Daughter of Eric and Sherri Flickinger