Virginia Development Academy set to expand USSDA program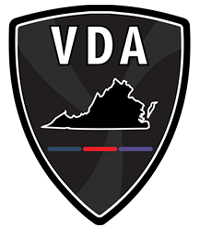 Woodbridge, VA (Via VDA) – Virginia Development Academy has accepted an invitation from U.S. Soccer to expand to compete in the Development Academy in the boys U-15 (players born in 2003) and U-17 (players born in 2001-2002) age groups beginning Fall 2017.
Through an invitation-only process, VDA was selected to expand to the boys U-15 age group based on its "history of player production, cooperation with full Academy Clubs, and [its] alignment with the standards set by the U.S. Soccer Development Academy".
VDA's application for full Academy status was approved at the U-17 age group as part of U.S. Soccer's philosophy of incremental growth with the ultimate goal of expanding to the U-19 age group in the future.
Prince William Soccer joined the Development Academy at the boys U-14 age group in 2014. The organization developed a partnership with Virginia Soccer Association and Chantilly Youth Association in 2016 to form Virginia Development Academy. It expanded to the boys U-12, U-13 and U-14 age groups in Fall 2016.
Virginia Development Academy was recently awarded the full Girls Academy, competing in the U-14, U-15, U-16/17, and U-18/19 age groups beginning fall of 2017. VDA is the only club in the greater Washington D.C. area and state of Virginia to participate in both the boys and girls DA.
"Expansion into the older boys age groups to join the Girls Academy and complete the player pathway to our U-23 program is a testament to the commitment of our players, coaches and staff, as well as to the entire northern Virginia soccer community."
– Mike Cullina, Executive Director Prince William Soccer
"I am extremely proud of the steps we have taken over the past two years working together as part of the Virginia Development Academy and this is another sign of the success we have had. The expansion of the boys VDA and introduction of the Girls program has allowed us to get one step closer to creating the number one destination for players in the Northern Virginia area."
– Matt Lacey, Executive Director Virginia Soccer Association
"As an organization, we are extremely excited to officially expand into the U-15 and U-17 age groups. VDA, and its three member clubs, have prided ourselves on working diligently to bring the best development opportunity to our players, and build our program with hard work and dedication. Being accepted into the Girls US Development Academy, as well as now being given the expansion into the older age groups on the boys side for the 2017-18 season, is a testament to the quality of our program and shows the confidence that the United States Soccer Federation has in VDA. This has been a consistent natural progression for our club and brings to reality the vision we had when we created VDA. These are exciting times for the players in PWSI, VSA and CYA.
– Oscar Feliu, Technical Director Chantilly Youth Association
"We are really excited for the opportunity for the players in the VDA player pool to continue to earn the chance to play at the highest level of youth soccer. The Development Academy has been a great learning experience for ALL of our young players, teaching them talent doesn't always allow for success, but rather the right combination of talent, hard work, and commitment puts the players on the right path to achieving their goals."
– Quan Phan, Director of Coaching Prince William Soccer