Vancouver Whitecaps FC expand Pre-Residency into full-time school program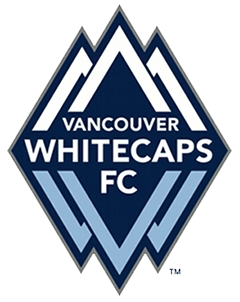 VANCOUVER, BC – Vancouver Whitecaps FC announced on Monday that the club's Pre-Residency program has expanded into a full-time school program, joining the U-18 and U-16 Residency teams at Burnaby Central Secondary School. The club also announced that Bart Choufour has joined Whitecaps FC full-time as Pre-Residency and Academy Centres director and head coach.
"Our Pre-Residency program is an essential part of the pipeline into our Residency program, and subsequently to our professional teams," said Whitecaps FC director of soccer development Dan Lenarduzzi. "Moving this program into a full-time school environment under the leadership of Bart will enhance our ability to develop young players. Having Bart join the club full-time is a direct result of our investment and commitment to our development structure, not only here in Vancouver, but also across the country through the expansion of our Academy Centres."
Whitecaps FC Pre-Residency features players from U-13 to U-15. Currently, players train in the evenings at Simon Fraser University and attend their local schools. Starting this fall, all Pre-Residency players will attend Burnaby Central and train at the same time as the Residency teams at Burnaby Lake Sports Complex, allowing further integration as part of a holistic development program.
"The club has worked extremely hard in recent years to connect all aspects of our high performance player development system, from Academy Centres, to our partnership with BC Soccer and the BCSPL, through to the MLS squad," added Choufour. "There is a clear development philosophy and pathway for the players. With the Pre-Residency program moving to our centralized school, this will only enhance the connection to the Residency program and aid our overall player development success. These are exciting times for young aspiring players in Canada."
Choufour rejoined Whitecaps FC in 2007 after initially being with the club in 1997 as the first director of the Vancouver 86ers youth development program. The native of Haarlem, Netherlands has an impressive resume, including time spent studying the development systems of Dutch clubs AFC Ajax, FC Groningen, and PSV Eindhoven, German club Bayer Leverkusen, and Belgium side K.F.C. Germinal Beerschot. Locally, Choufour was formerly boys director at Total Soccer Systems, technical director with Tsawwassen and Peace Arch soccer clubs, and a head coach in the BC Soccer provincial team program.
In his expanded full-time role, Choufour will drive and support the expansion of Whitecaps FC Academy Centres, both locally and across the country. Additionally, Choufour will continue to oversee the Pre-Residency program, leading the on-field coaching and training while implementing the club-wide philosophy and curriculum. The long-time coach will also work closely with Emma Humphries, head coach Girl Elite REX and Girls Academy, to align the programs and provide additional opportunities for both girls and boys, as well as continuing to collaborate with BC Soccer and with EA SPORTS BC Soccer Premier League clubs.