USWNT star Sam Mewis departs NWSL to sign with Manchester City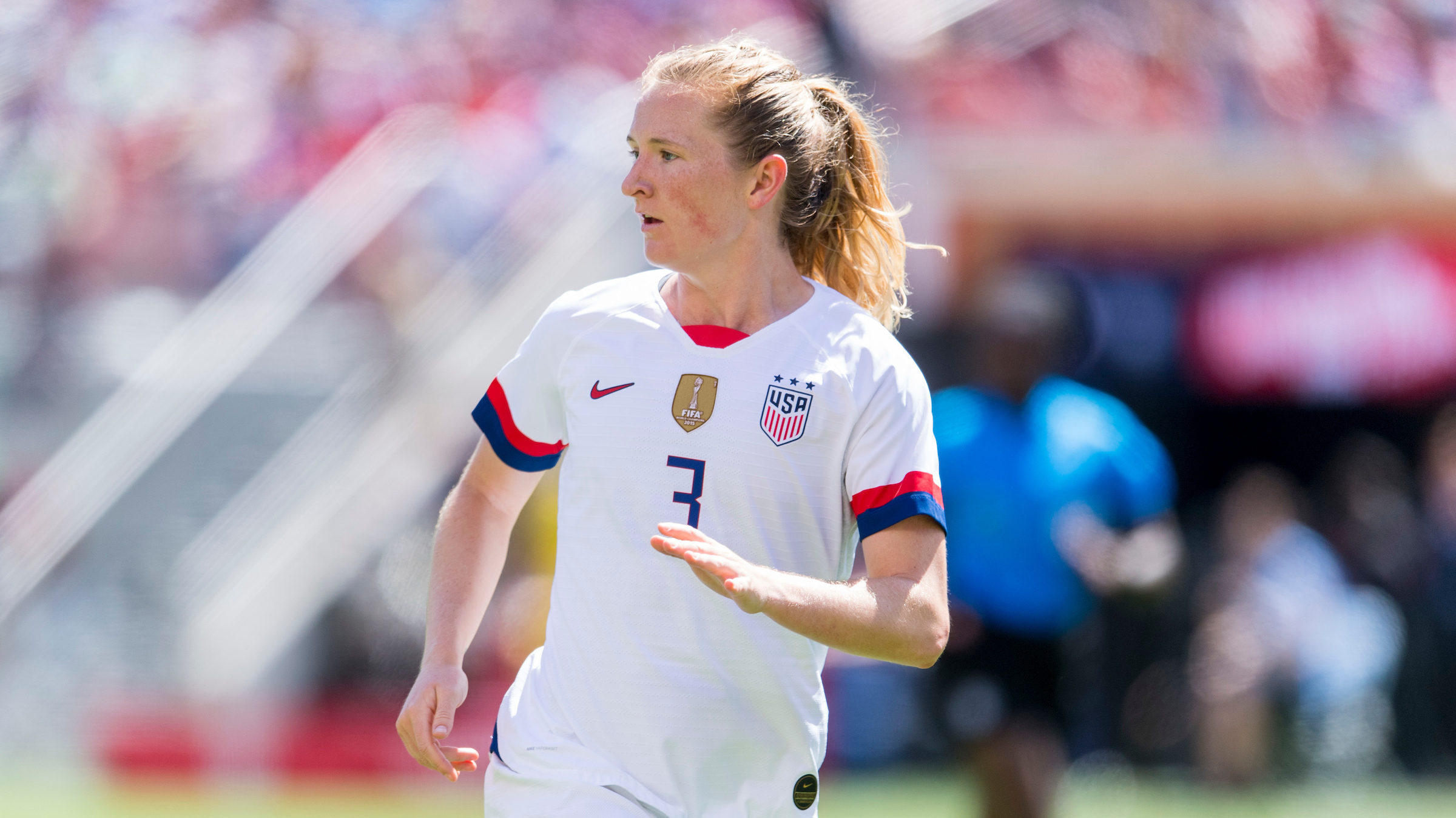 Cary, NC – Three-time NWSL Champion and World Cup champion Sam Mewis has signed a contract with Manchester City, the club announced today. The North Carolina Courage retains Mewis' NWSL rights.
"I've been so lucky to be part of the Courage for the last three and a half years," Mewis said. "It's been so challenging, rewarding, and fun to compete with my teammates and friends in front of the most wonderful fans. I miss North Carolina already and I hope to return to the team in the future."
Since 2017, Mewis has played 5,121 minutes in a Courage uniform. She has scored 14 goals and has assisted 11 during her time in North Carolina.
"Sam has been a tremendous leader for our club and her development has been astronomical," said NC Courage head coach Paul Riley. "She has improved her game in every department and I'm super proud of the player she has become. This step to Manchester City is important in many aspects. She gets to be uncomfortable again, her role will change, different tactics, and she will be shaped even further as she strives to become the best box to box midfielder in the world. Most important for Sam right now are competitive games especially leading into an Olympic year and she will be able to play 20 games over the next six to seven months which is hugely valuable."
At the NWSL Challenge Cup, Mewis played in each of the Courage's five games for a total of 379 minutes. The midfielder scored one goal and tallied one assist. Off the field in 2020, Mewis led her teammates in a fundraiser for the National Black Justice Coalition in which an online auction raised $10,811.
"Sam is a special person, player, and leader," said North Carolina Football Club President and General Manager Curt Johnson. "She has been instrumental in establishing the special culture that now exists within the North Carolina Courage team and more broadly in the entire Club. We wish her the best in this new journey and look forward to her return."
Mewis faced Manchester City head to head in the 2019 Women's International Champions Cup. After a long rain delay, the North Carolina Courage scored two goals late in the match for a comeback win that sent the team to the finals.
Manchester City plays in the FA Women's Super League. During the 2019-2020 season, the team secured their fifth straight qualification for the UEFA Women's Champions League.
"I'm excited to join Manchester City as I feel the experience will expose me to new challenges," Mewis said. "The team has so many talented players and I am really looking forward to getting started. I'm honored to have this opportunity and I hope that I can impact the team positively."
"I'm excited to see Sam continue on her quest to be the best and we will continue to support her every step of the way," Riley said. "We also look forward to the day she puts her N.C. Courage uniform back on."