USWNT lands in Europe for friendlies vs. Sweden, Norway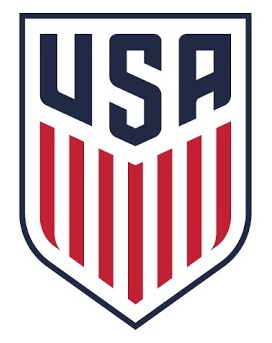 USA vs. Sweden
Gamla Ullevei Stadium; Gothenburg, Sweden
June 8, 2017
International Friendly
(Via U.S. Soccer) – The U.S. Women's National Team returns to the field, but this time on foreign soil, as it has traveled to Scandinavia for back-to-back friendly matches against Sweden at Gamla Ullevi Stadium in Gothenburg (1:30 p.m. ET on ESPN2 and UDN) and against Norway on June 11 at Komplett Arena in Sandefjord (1 p.m. ET on FOX).
The USA last played during a two-game set against Russia on April 6 (4-0 W) and April 9 (5-1 W), but knows this level of European competition will be enormously elevated against sixth-ranked Sweden and 11th-ranked Norway, especially away from home. These are the last matches for the USA before this summer's Tournament of Nations , which will bring Brazil, Australia and Japan to the USA for the second four-team elite tournament that U.S. Soccer is staging this year. U.S. head coach Jill Ellis has brought 19 players to Europe after losing Morgan Brian and Alex Morgan to injuries and Jaelene Hinkle withdrew due to personal reasons, while Lynn Williams was added to the roster. Ellis will suit up 18 players for each match.
U.S. Women's National Team Roster by Position:
GOALKEEPERS (2): 1- Alyssa Naeher (Chicago Red Stars); 18- Abby Smith (Boston Breakers)
DEFENDERS (6): 6- Abby Dahlkemper (NC Courage), 8- Julie Ertz (Chicago Red Stars), 7- Meghan Klingenberg (Portland Thorns FC), 5- Kelley O'Hara (Sky Blue FC), 4- Becky Sauerbrunn (FC Kansas City), 7- Casey Short (Chicago Red Stars)
MIDFIELDERS (6): 9- Lindsey Horan (Portland Thorns FC), 16- Rose Lavelle (Boston Breakers), 10-Carli Lloyd (Houston Dash), 20- Allie Long (Portland Thorns FC), 3- Samantha Mewis (NC Courage), 15- Megan Rapinoe (Seattle Reign)
FORWARDS (5): 19- Crystal Dunn (Chelsea FC), 2- Sydney Leroux (FC Kansas City), 23- Christen Press (Chicago Red Stars), 2- Mallory Pugh (Washington Spirit), 12- Lynn Williams (NC Courage)
EUROPEAN FRIENDLIES
These will be the first friendly matches in Europe for the USA since February of 2015 (the USA won the Algarve Cup in March of that year in Portugal), when it faced France in Lorient (a 2-0 loss) and England in Milton Keynes (a 1-0 win). Before that, the USA played friendlies in Europe against Germany (a 3-3 tie) and the Netherlands (a 3-1 win) in April of 2013. The U.S. Women went on a similar trip to this one in the summer of 2008 but played in Norway first, a 4-0 win in Fredrikstad, before heading to Skelleftea and earning a 1-0 victory against Sweden.
CELEBRATING PRIDE MONTH
In recognition of LGBTQ Pride month in June, U.S. Soccer will activate a number initiatives in partnership with the You Can Play Project, along with the U.S. National Soccer Team Players Association and the Women's National Team Players Association. The You Can Play Project is an organization dedicated to ensuring equality, respect and safety for all athletes, coaches, and fans without regard for sexual orientation and/or gender identity.
As the highlight, the U.S. Men's and Women's National Teams will wear pride-inspired rainbow numbers during the June friendlies. The WNT will wear the kits against Sweden on June 8, and Norway three days later.
U.S. ROSTER NOTES

TEAM
Ellis called up a relatively small roster for this event due long travel, lack of training (just one session that is not on MD-1) and the fact that she can only suit up 18 players for each of the matches.
All the U.S.-based players played in their NWSL games over the weekend before traveling to Sweden for the start of camp.
Seven players on the roster have played 70 times or more for the USA while 11 have 33 or less caps. Only one player on the roster is uncapped in backup goalkeeper Abby Smith.
The USA has scored 47 goals over its last nine friendly matches, and has scored three or more in each game. It's only allowed four goals in its last 11 friendly matches, all played in the U.S.
The

April 9

match vs. Russia marked the 14th time since the start of 2016 that the U.S. has scored four or more goals in a game. The USA also has 20 clean sheets since the start of 2016.
Midfielders Morgan Brian (knee) and Tobin Heath (back), forward Alex Morgan (hamstring), and goalkeeper Ashlyn Harris (quad) were unable to participate in this camp due to injuries.
FORWARDS
Crystal Dunn joined the USA after a short hop from London where she helped Chelsea FC secure the WSL Spring Series title with a 2-0 win against Birmingham City on June 3. Chelsea finished tied atop the table on points (19) with Carli Lloyd's Manchester City, but had a better goal difference. Dunn scored one goal with two assists in the FA Cup run and one in league play, along with two assists.
Dunn has nine goals in the USA's last 11 friendly matches. She has scored 22 international goals, 14 coming in 2016, which was the third-most on the team. She is the 25th female player in U.S. history to score 20 or more international goals.
Dunn scored twice in each of the April games against Russia. It is the seventh time since the start of 2012 that a player has scored multiple goals in consecutive games for the USWNT.
Christen Press played 36 minutes off the bench against Russia on

April 9

to earn her 85th cap. Press has 41 career goals heading into the two matches in Scandinavia and recorded her fourth career hat trick on Nov. 10, 2016, against Romania, scoring three times in the first 38 minutes.
Press was one of four WNT players to score double-digit goals in 2016, along with Lloyd (17), Alex Morgan (17) and Crystal Dunn (14), and became the fifth player in WNT history to score in double-figures for three consecutive years. Mia Hamm (twice), Abby Wambach (twice), Tiffeny Milbrett, and Lloyd also accomplished the feat (Lloyd over the past three years as well).
Press has moved past April Heinrichs and Sydney Leroux into 14th place on the all-time WNT goals list. She averages just under a goal every two games (0.48 goals per game) for the WNT.
2016 NWSL Golden Boot winner Lynn Williams scored 11 times for the Western New York Flash last season, plus two more in her club's playoff semifinal victory against the Portland Thorns and the dramatic equalizer in overtime of the championship game before her team triumphed in penalty kicks. This season, Williams is tied for fourth in the league in scoring (with Christen Press) with three goals and two assists through nine games.
Williams has eight caps so far while making five starts. Williams' fourth WNT start was a memorable one as she tallied the USA's lone goal against Germany on

March 1

. It was her second international goal. Williams played in all three games at the SheBelieves Cup, starting two, and totaled 175 minutes.
Forward Mallory Pugh will be in line to play her first matches for the USA as a professional after signing with the NWSL's Washington Spirit. She made her pro club debut on May 20.
At the SheBelieves Cup in March, Pugh returned to the roster for the first time since the Olympics, where she became the youngest American player to start and score, against Germany on

March 1

she played in her first WNT game since the quarterfinal loss to Sweden in Brazil. She got the starts against Russia in April, and on

April 6

, earned her first assist of 2017 and eighth of her career.
Pugh spent most of last fall playing with the U.S. U-20 WNT, which she captained at the 2016 FIFA U-20 Women's World Cup in Papua New Guinea where she was one of the top players in the tournament and scored twice.
Pugh scored in her senior team debut (the 19th U.S. WNT player to score in her first cap) on Jan. 23, 2016, vs. Ireland at 17 years, 8 months and 25 days old, becoming the youngest player to debut for the U.S. in the last 11 years. Pugh is fifth all-time for most U.S. caps before the age of 18 (11). She is third for most goals before the age of 18 (2), fourth in most starts before the age of 18 (7) and first for most assists before the age of 18 (5).
The games will mark the return of 2015 Women's World Cup champion Sydney Leroux to the team for the first time since October of 2015. Leroux, who has 35 goals in 75 caps, has started all eight games, scoring three times, for FC Kansas City this year after missing all last season due to her pregnancy.
MIDFIELDERS
U.S. co-captain Carli Lloyd is the two-time reigning FIFA Women's World Player of the Year. She is the all-time active caps leader with 237 and is sitting on 97 goals, three away from becoming the sixth player to score 100 or more goals for the USA. While she has played as a withdrawn forward most the time since the knockout round of the 2015 Women's World Cup, she is still the highest scoring midfielder in U.S. history. Lloyd is the only player in the top-22 on the U.S. all-time caps list that is currently in the U.S WNT player pool.
Lloyd scored 36 international goals between the time she debuted six days before her 23rd birthday, and her 30th birthday. Since turning 30, she has scored 61 goals in just over four and a half years.
Lloyd has just completed the Spring season with Manchester City where she helped the club to a second-place finish in the league and to the Women's FA Cup title. She did not score in league play, but tallied in some huge games, scoring two goals in the Champions League, including the crucial game-winner in the first leg of the quarterfinal against Fortuna from Denmark, and in the second leg of the semifinal against Olympique Lyon from France, a 1-0 win that was not enough to overturn Lyon's 2-1 win in the first leg.
Lloyd also scored in the FA Cup Final at Wembley Stadium as she helped Manchester City lift the cup with a 4-1 victory against Birmingham City. She played almost every minute of 13 matches for Man City in Champions League, FA Cup and the league, but missed three due to suspension for a red card. She will return to the USA after these games to play the rest of the NWSL season with the Houston Dash.
After suffering an ACL tear in December of 2015, and returning for the Olympics, Megan Rapinoe has been working her way back into international game fitness. She played in both matches off the bench against Russia in April and now has 119 caps and 31 goals, good for 18th all-time. She has scored four goals for the Reign in the NWSL so far this season.
Rose Lavelle earned her first two senior team caps at the SheBelieves Cup and scored her first full international goal, against Russia, on

April 9

in her fourth cap.
Lavelle was the first overall pick in the 2017 NWSL Draft by the Boston Breakers and made her U.S. WNT debut on

March 4

against England. She is the first player to make her debut in 2017 and the 14th player to be given a first cap under Jill Ellis. Lavelle also got the start against France and then against Russia on

April 6 and April 9

.
Allie Long scored her first three career goals (all on headers) in 2016. She scored her fourth and fifth goals, also off headers, against Russia on

April 6

. It was the second brace of her career.
Samantha Mewis had a breakout year of sorts in 2016, playing in 14 games, starting five, and scoring the first four goals of her international career. She started and played all 90 minutes against Germany on

March 1

, for 77 minutes against England on

March 4

, and 70 minutes against France on

March 7

. She played the full 90 minutes in both games against Russia and with 417 minutes played so far in 2017 for the USA, she has the most besides Becky Sauerbrunn, who has played all 450. Mewis has 23 caps.
Midfielder Lindsey Horan returns to the roster after missing the Russia matches due to injuries. She scored a brace for the Portland Thorns against Sky Blue FC last Saturday, which included a spectacular flying header from distance. The goals were her first of the NWSL season.
Horan debuted at the 2013 Algarve Cup at the age of 18, but didn't break into the team until the end of 2015 when she got her first three starts. She also started playing in the central midfield, both in defensive and more attacking roles, and now has 33 caps and three goals.
Horan, who was the first American female player to skip college and head overseas to play professionally, left for Europe in July of 2012 after she graduated from high school and spent more than three years in France with Paris Saint-Germain before moving to the NWSL where she helped the Portland Thorns win the regular season title last season.
Horan scored her first WNT goal against T&T at the end of 2015 and scored her second to break open a tight match against Canada in the championship of Olympic Qualifying in 2016. Her third was one to remember, coming off the bench in her hometown of Denver on June 2, 2016 to head home a goal in the 89th minute.
DEFENDERS
U.S. co-captain Becky Sauerbrunn had her fifth career assist on Crystal Dunn's goal against Thailand on Sept. 15, 2016. She has 124 caps, moving past Lorrie Fair into 28thon the all-time list. With one more cap, she'll tied Alex Morgan and Lindsay Tarpley with 125 and become one of 28 players to play 125 or more times for the USA.
Sauerbrunn scored a rare goal, just her third in NWSL play, on May 27 against the Washington Spirit, and was honored with the NWSL Goal of the Week. She was also on the NWSL Team of the Month and finished third in the NWSL Player of the Month voting.
Defender Julie Ertz returns to the roster after missing the Russia games in April due to her wedding and honeymoon, while North Carolina Courage defender Abby Dahlkemper returns for the first time since two games against Switzerland last October in which she earned her two caps.
Ertz will play under her married name for the first time on the WNT.
With eight goals, all on headers, in her 47 caps, Ertz is the highest scoring active defender in the U.S. player pool. On April 10, 2016, she had a brace against Colombia in Chester, Pa., near her adopted hometown of Philadelphia.
Dahlkemper is a former captain of the U-17 Women's National Team and has been a key player in the success of the NWSL North Carolina Courage.
2015 Women's World Cup champion and 2016 Olympian Meghan Klingenberg returned to the roster for the Russia games in April after participating in the training camp before the SheBelieves Cup. She did not make the final roster for that tournament as she was working her way back into fitness after being hampered by a back injury for a few months. On

April 9

, she played her first 90-minute game for the USA since the Olympic quarterfinal match against Sweden on

Aug. 12

of last year, when she played all 90 plus 30 minutes of overtime.
Defender Casey Short has started in all eight of her caps with the left-footer mostly playing left back, although she did play some outside midfield against Switzerland last year. She has played 90 minutes in seven of her caps and 45 in one. On

April 6

vs. Russia, she played as a center-back in a four-back formation for the first time, and did so again on

April 9

.
Kelley O'Hara has 94 international appearances and two career goals and has moved past Stephanie Cox into 37th place on the all-time caps list. She could become the next U.S. player to hit 100 caps.
O'Hara was hampered by a minor groin injury during the SheBelieves Cup and only played the final 12 minutes of the last game against France. She started both games against Russia in April, but was subbed in both as she worked her way back to fitness.
GOALKEEPERS
Alyssa Naeher earned her 13th cap against Russia on

April 6

and has been playing extremely well for the second-place Chicago Red Stars so far in the NWSL season.
Naeher has allowed just four goals in her 13 caps, and three came in the loss to France at the SheBelieves Cup.
Abby Smith of the Boston Breakers gets her first call-up to a roster for international matches. She participated in a few days of WNT training camp in December of 2014. She has recovered from a torn patellar tendon early in the 2016 NWSL season.
NWSL NOTES
Christen Press (31), Lynn Williams (30) and Megan Rapinoe (24) are the top-three in the NWSL in shots (Sydney Leroux is fifth with 20) and Press is first in shots on goal with 18 and Williams is second with 16.
Four players on the U.S. roster were on the NWSL Player of the Month for May: defender Becky Sauerbrunn, defender Casey Short, midfielder Rose Lavelle and forward Christen Press.
BY THE NUMBERS:
1 Players that have played every minute so far this year (Becky Sauerbrunn)
2 USA's FIFA ranking
3 Goals Carli Lloyd needs to reach 100
3 Goals Lloyd has scored against Sweden
4 Players from California on the U.S. roster
5 Goals Lloyd has scored against Norway
6 Caps away from 100 for Kelley O'Hara
11 Players on the USA's roster who were on the 2016 Olympic Team
16 Years difference between the USA's oldest player on the roster (Lloyd) and youngest (Smith)
113 Differences in caps between Lloyd and her next closest teammate on the roster (Sauerbrunn)
JILL ELLIS FACT FILE : After leading the USA to the Women's World Cup title, U.S. head coach Jill Ellis was rewarded with a multi-year contract extension on Aug. 5, 2015. She is the third U.S. coach – and first female American coach — to win a Women's World Cup at the senior level, following Anson Dorrance (1991) and Tony DiCicco (1999). Ellis was named the 2015 FIFA World Coach of the Year for Women's Soccer on Jan. 11, 2016, at the FIFA Awards Gala in Zurich, Switzerland. She was also named the CONCACAF Female Coach of the Year. Ellis, who previously served two stints as interim head coach of the U.S. WNT, is the eighth official head coach in U.S. history. She coached seven games as interim coach in 2012 (5-0-2) and two games (1-0-1) as interim in 2014 before she officially came on board, which gave her a 6-0-3 record before she ever was formally named the head coach in May of 2014. She has gone 55-5-10 since then for an overall record of 61-5-13, earning her 50th career WNT win on July 22 vs. Costa Rica. Since taking over as head coach, Ellis has won four tournaments: the 2015 Algarve Cup, the 2015 Women's World Cup, the 2016 CONCACAF Women's Olympic Qualifying Championship and the 2016 SheBelieves Cup. After an early exit from the 2016 Olympics, Ellis is now focusing on building a team to qualify for the 2019 FIFA Women's World Cup.
IN FOCUS: SWEDEN
Sweden Football Association
FIFA World Ranking: 6 (tied)
UEFA Ranking: 4
World Cup Finals Appearances: 7 (1991, 1995, 1999, 2003, 2007, 2011, 2015)
Best Women's World Cup finish: Runners-Up (2003)
Record vs. USA: 5-20-12
Head Coach: Pia Sundhage
Sweden Women's National Team Roster by Position:
GOALKEEPERS (3): 12-Hilda Carlén (Piteå IF), 1-Hedvig Lindahl (Chelsea FC, ENG), 21-Emelie Lundberg (Eskilstuna United DFF)
DEFENDERS (8): 2-Joanna Andersson (Linköpings FC), 4-Emma Berglund (FC Rosengård), 13-Nathalie Björn (Eskilstuna United DFF), 6-Magdalena Eriksson (Linköpings FC), 5-Nilla Fischer (VfL Wolfsburg, GER), 16-Hanna Glas (Eskilstuna United DFF), 15-Jessica Samuelsson (Linköpings FC), 3-Linda Sembrant (Montpellier Hérault SC)
MIDFIELDERS (11): 27-Tove Almqvist (Linköpings FC), 26-Fanny Andersson (KIF Örebro DDF), 7-Lisa Dahlkvist (KIF Örebro DFF), 10-Lina Hurtig (Liköpings FC), 24-Josefin Johansson (Piteå IF), 22-Olivia Schough (Eskilstuna United DFF), 23-Elin Rubensson (Kopparbergs/Göteborg FC), 17-Carolina Seger (Olympique Lyonnais, FRA), 25-Petra Andersson (Eskilstuna United DFF), 10-Julia Spetsmark (KIF Örebro DFF), 14-Hanna Folkesson (FC Rosengard),
FORWARDS (6): 9-Kosovare Asllani (Manchester City FC, ENG), 11-Stina Blackstenius (Montpellier FC, FRA), 19-Pauline Hammarlund (Kopparbergs/Göteborg FC), 20-Mimi Larsson (Eskilstuna United DFF), 18-Fridolina Rolfö (FC Bayern Munich, GER), 8-Lotta Schlein (FC Rosengård)
SWEDEN NOTES:
Sweden is preparing for the 2017 UEFA Women's Euro where it was drawn into Group B with Germany, Russia and Italy. Sweden will not ease into the Euros, taking on six-time defending champion Germany on

July 17

in Breda, Netherlands. The last time Germany wasn't reigning European champions was 1994, when Rose Lavelle and Mallory Pugh hadn't been born yet.
Sweden had little trouble qualifying for the Euros, winning its qualifying group that featured Denmark, Poland, Slovakia and Moldova. Sweden scored 22 goals and allowed just three while winning seven games and losing one, to Denmark, after qualification had already been secured.
Thirteen players scored Sweden's 21 goals during qualifying, led by Kosovare Asllani and Fridolina Rolfö who had two each. Emilia Appelqvist, Pauline Hammarlund, Lotta Schelin and Olivia Schough had two each while Emma Berglund, Stina Blackstenius, Malin Diaz, Lina Hurtig, Amanda Ilestedt, Caroline Seger and Linda Sembrant had one each.
Sweden will also play a friendly against Scotland on

June 13

in Vaxjo in its final game before the Euros.
USA VS. SWEDEN
The match against Sweden will mark the first meeting between the teams since the quarterfinal of the 2016 Olympics which saw Sweden triumph in a penalty kick shootout after a 1-1 tie through regulation and overtime. The USA out-shot Sweden 27-6 in the match. Sweden would go on to win the Olympic silver medal.
The USA has played Sweden 37 times dating back to 1987 – the fourth most of any country (behind Canada, China PR and Norway).
In the last 12 matches with Sweden dating back to 2010, the USA is 4-3-5, making for one of the most competitive rivalries among the top teams in recent years.
The USA has failed to beat Sweden in the last four games between the teams, losing 1-0 at the Algarve Cup in 2014, tying 1-1 at the Algarve Cup in 2013, tying 0-0 in group play at the 2015 Women's World Cup and falling in penalties at the 2016 Olympics.
The USA has played against Sweden in Sweden just twice before, a 1-0 win in Skelleftea in the summer of 2008 as Carli Lloyd scored the USA's lone goal and a 3-1 win in Halmstad in the summer of 2012 as Abby Wambach, Alex Morgan and Tobin Heath, off the bench scored. Sweden's all-time leading scorer Lotta Schelin tallied for her country. That was the USA's most recent game in Sweden and was part of a three-team tournament in which the USA also beat Japan (4-1). While the games were in Halmstad, the USA did do some training in Gothenburg.
The U.S. Women went on a similar trip in the summer of 2008, but played in Norway first, a 4-0 win in Fredrikstad, before heading to Skelleftea and earning the 1-0 victory.
LAST TIME…
On the field for the USA vs. Sweden:
Aug. 12, 2016 – Mane Garrincha Stadium; Brasilia, Brazil
2016 Olympics
USA 1 Morgan 77
RUS 1 Blackstenius 61
Penalty Summary:
USA – Alex Morgan (save), Lindsey Horan (goal), Carli Lloyd (goal), Morgan Brian (goal), Christen Press (miss)
SWE – Lotta Schelin (goal), Kosovare Asllani (goal), Linda Sembrant (save), Caroline Seger (goal), Lisa Dahlkvist (goal)
Lineups:
USA: 1-Hope Solo; 5-Kelley O'Hara (15-Megan Rapinoe, 72 (12-Christen Press, 99)), 8-Julie Johnston, 4-Becky Sauerbrunn, 7-Meghan Klingenberg; 3-Allie Long (16-Crystal Dunn, 65), 14-Morgan Brian, 10-Carli Lloyd (capt.); 17-Tobin Heath, 13-Alex Morgan, 2-Mallory Pugh (9-Lindsey Horan, 114)
Subs not used: 6-Whitney Engen, 11-Ali Krieger, 18-Alyssa Naeher
Head Coach: Jill Ellis
SWE: 1-Hedvig Lindahl; 15-Jessica Samuelsson (4-Emma Berglund, 119), 5-Nilla Fischer, 3-Linda Sembrant, 16-Elin Rubensson (6-Magdalena Eriksson, 71); 9-Kosovare Asllani, 7-Lisa Dahlkvist, 17-Caroline Seger (capt.); 10-Sofia Jakobsson (12-Olivia Schough, 91), 13-Fridolina Rolfo (11-Stina Blackstenius, 18), 8-Lotta Schelin
Subs not used: 2-Jonna Andersson, 14-Emilia Appelqvist, 18-Hilda Carlen
Head Coach: Pia Sundhage