USWNT falls to France 3-0 in SheBelieves Cup match in D.C.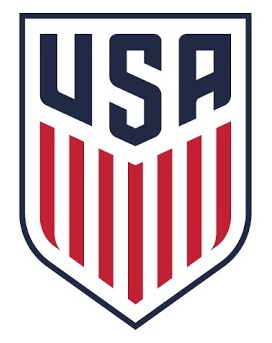 WASHINGTON D.C. (Via U.S. Soccer) – The U.S. Women's National Team fell to France 3-0 in its final game of the 2017 SheBelieves Cup at RFK Stadium. With the victory, France won the second edition of the tournament.
The game was played in rainy conditions which contributed to a fast-paced match that saw the teams combined for 25 shots, but it was France who was more clinical inside the penalty area and had the USA chasing the game after scoring twice in two minutes early on.
France took the lead in the eighth minute off a penalty kick and just a minute later, Eugénie Le Sommer used her speed to sprint onto a long ball by Wendie Renard. She out-ran the U.S. defense, cut back skillfully to beat another retreating defender and slid the ball past Alyssa Naeher to go up 2-0.
U.S. WNT head coach Jill Ellis made two changes to start the second half, bringing on Mallory Pugh and Crystal Dunn and the USA did not suffer for scoring chances during the game. In the 56th minute, Pugh hit a fantastic shot from the left corner of the box that looked destined for the near post, but France goalkeeper Meline Gérard did well to punch it clear.
Later in the half, France again found space deep on the USA's right sideline when Eve Perisset got free and hit a hard cross into the six-yard box for Camile Abily and she spun her shot home for the third and final goal.
Up Next: The USA will play a pair of friendlies against Russia in Texas, on April 6 in Frisco, Texas and on April 9 in Houston. Tickets are now on sale on ussoccer.com.
2017 SheBelieves Cup Standings
| | | | | | | |
| --- | --- | --- | --- | --- | --- | --- |
| Team | GP | W | L | T | GD | Points |
| France | 3 | 2 | 0 | 1 | +4 | 7 |
| Germany | 3 | 1 | 1 | 1 | 0 | 4 |
| England | 3 | 1 | 2 | 0 | -1 | 3 |
| USA | 3 | 1 | 2 | 0 | -3 | 3 |
Goal Scoring Rundown
FRA – Camille Abily (penalty kick), 8th minute: Amel Majri got a through-ball to Eugenie Le Sommer, who beat two defenders to get into the box. U.S. goalkeeper Alyssa Naeher came out to clear the ball but instead collided with Le Sommer. Abily stepped up to take the penalty and calmly slotted it to the left side of the goal to give France the 1-0 lead. WATCH GOAL
FRA – Eugénie Le Sommer (Wendie Renard), 9th minute: Renard sent a long ball from her own half over the top of the U.S. defense to the streaking Le Sommer in transition and the speedy forward ran into the U.S. box. Le Sommer was able to slip by two U.S. defenders to get in a one-on-one situation with Naeher and slid the ball past the U.S. 'keeper into the right side of the goal. WATCH GOAL
FRA – Camile Abily (Eve Perisset), 63rd minute: France released Eve Perisset down the right sideline with a nice series of touches and she crossed from the end line to a well-positioned Abily. Abily got inside position on her defender and was able to spin her shot home from inside the six-yard box. WATCH GOAL
Additional Notes:
Only five of the players in the U.S. lineup started the last time the WNT met France on Aug. 6, 2016 at the Olympic Games in Rio: Becky Sauerbrunn, Allie Long, Morgan Brian, Tobin Heath and Carli Lloyd. Additionally, Christen Press also saw some action against France in Brazil as a second-half substitute.
Ellis made all six available subs during the second half, with Mallory Pugh and Crystal Dunn coming in the 46th minute, Julie Johnston, Alex Morgan and Lindsey Horan in the 70th and Kelley O'Hara in the 78th minute.
Four players in this year's starting XI started against France in last year's tournament (Sauerbrunn, Brian, Heath and Lloyd). For Alyssa Naeher, Casey Short, Rose Lavelle and Lynn Williams, this was their first meeting against France.
Last year's SheBelieves Cup matchup between these sides was a tight one with the USA firing 10 shots to France's eight. The USA had four shots on goal to France's three. This year it was similar, with the USA taking 13 to France's 12, but this time around France was able to convert in the final third.
U.S. WNT head coach Jill Ellis sent out almost the same lineup as in the first game against Germany on March 1, with only one change being Rose Lavelle in place of Crystal Dunn.
Defender Becky Sauerbrunn and midfielders Samantha Mewis and Carli Lloyd are the only three players who started all three SheBelieves Cup games.
Alyssa Naeher made her 12th appearance for the USA and 10th start.
The backline of Becky Sauerbrunn, Allie Long and Casey Short returned to the field against France. It was only their fifth game together in the three-back line. Sauerbrunn earned her 122nd cap, Long her 23rd and Short her sixth.
Mewis made her ninth career start and earned her 20th cap.
Carli Lloyd captained the U.S. for the 35th time through 235 international appearances. Lloyd, the most capped player on the USA, is also the top active goal scorer with 96 career goals. Lloyd is just four away from becoming the sixth player in WNT history to score 100 or more goals.
Midfielder Rose Lavelle earned her second cap for the U.S. tonight. She became the first player to earn a first cap in 2017 and the 14th player to earn a first cap from Ellis. Lavelle was the first overall pick in the 2017 NWSL College Draft by the Boston Breakers.
Morgan Brian, who just turned 24 years old a few days ago, earned her 66th cap.
Williams earned her eight cap for the USA. She earned her first cap on

Oct. 19

against Switzerland in Utah, where she came into the game in the second half, played the entire second 45 minutes and scored 49 seconds into her debut (a record until Kealia Ohai broke it

four days later

). She became the 20th player in WNT history to score in her first international appearance.
Press made her 83rd international appearance. She has scored 40 international goals, including 11 in 2016. She most recently scored her fourth career hat trick against Romania on Nov. 10, 2016.
-U.S. Women's National Team Match Report-
Match: U.S. Women's National Team vs. France
Date: March 7, 2017
Competition: 2017 SheBelieves Cup
Venue: RFK Stadium; Washington, D.C.
Kickoff: 7 p.m. ET
Attendance: 21,638
Weather: 64 degrees; rain showers
Scoring Summary:   1          2          F
USA                            0          0          0
FRA                             2          1          3
FRA – Camille Abily (penalty kick)                             8th minute
FRA – Eugenie Le Sommer (Wendie Renard)          9
FRA – Camille Abily (Eve Perriset)                            63
Lineups:
USA: 1-Alyssa Naeher; 4-Becky Sauerbrunn, 20-Allie Long, 7-Casey Short; 16-Rose Lavelle (2-Mallory Pugh, 45), 3-Samantha Mewis (9-Lindsey Horan, 70), 6-Morgan Brian (8-Julie Johnston, 70), 17-Tobin Heath, 10-Carli Lloyd (capt.) (5-Kelley O'Hara, 78); 12-Lynn Williams (13-Alex Morgan, 70), 23-Christen Press (19-Crystal Dunn, 45)
Subs not used: 11-Ali Krieger, 14-Jessica McDonald, 15-Emily Sonnett, 18-Jane Campbell, 22-Brianna Pinto, 24-Ashlyn Harris
Head coach: Jill Ellis
FRA: 21-Meline Gerard; 2-Eve Perisset (5-Assatou Tounkara, 68), 3-Wendie Renard (capt.), 4-Laura Georges, 6-Amandine Henry, 7-Sandie Toletti (15-Elise Bussaglia, 53), 9-Eugenie Le Sommer (18-Marie Laure Delie, 65), 10-Camille Abily (17-Gaetane Thiney, 81), 12-Elodie Thomis (11-Clarie Lavogez, 70), 22-Amel Majri (14-Camille Catala, 81), 23-Sakina Karchaoui
Subs not used: 1-Laetitia Philippe, 16-Sarah Bouhaddi, 13-Kadidiatou Diani, 20-Grace Geyoro
Head coach: Olivier Echouafni
Stats Summary: USA / FRA
Shots: 13 / 12
Shots on Goal: 5 / 6
Saves: 3 / 4
Corner Kicks: 9 / 7
Fouls: 9 / 15
Offside: 5 / 0
Misconduct Summary:
USA – Alyssa Naeher (caution)         7th minute
FRA – Sandi Toletti (caution)             18
FRA – Laura Georges (caution)         74
Officials:
Referee: Marie-Soleil Beaudoin (CAN)
Assistant Referee 1: Chantel Boudreau (CAN)
Assistant Referee 2: Marie-Han Gagnon-Chretien (CAN)
4th Official: Gillian Martindale (BRB)
Budweiser Woman of the Match:  Casey Short
2017 SheBelieves Cup Standings
| | | | | | | | | |
| --- | --- | --- | --- | --- | --- | --- | --- | --- |
| Team | GP | W | L | T | GF | GA | GD | Pts. |
| France | 3 | 2 | 0 | 1 | 5 | 1 | +4 | 7 |
| Germany | 3 | 1 | 1 | 1 | 1 | 1 | 0 | 4 |
| England | 3 | 1 | 2 | 0 | 2 | 3 | -1 | 3 |
| United States | 3 | 1 | 2 | 0 | 1 | 4 | -3 | 3 |