USMNT learns Group B schedule for 2017 CONCACAF Gold Cup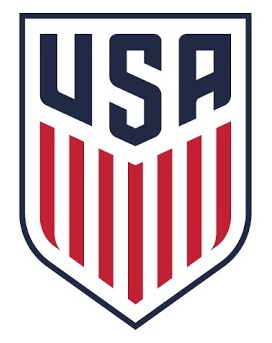 CHICAGO (Via U.S. Soccer) – The U.S. Men's National Team will begin its quest for a sixth regional title when they open Group B action of the 2017 CONCACAF Gold Cup against Panama on Saturday, July 8 at Nissan Stadium in Nashville, Tennessee.
Following the opening match, the U.S. will go on to play Martinique on Wednesday, July 12, at Raymond James Stadium in Tampa, Fla. Three days later, it will wrap up group play against either Haiti or Nicaragua on Saturday, July 15, at FirstEnergy Stadium in Cleveland, Ohio. For ticket information, visit GoldCup.org.
The United States has lifted the CONCACAF Gold Cup five times, winning the inaugural tournament in 1991 before being crowned regional champions again in 2002, 2005, 2007 and 2013. Current head coach Bruce Arena led the team to the 2002 and 2005 triumphs, and is one of two managers to win multiple Gold Cup titles after Bora Milutinovic did so with the U.S. in 1991 and Mexico in 1996.
Beyond earning regional supremacy, the winner of this summer's tournament will at the very least book its place in the playoff to represent CONCACAF at the 2021 FIFA Confederations Cup in Qatar.
"The Gold Cup is an important tournament for us," U.S. MNT head coach Bruce Arena said. "We don't take any of our opponents for granted. We open with a challenging game against Panama, and Martinique has the ability to surprise teams with the quality of their players. Obviously we'll wait to see who the third team will be, but regardless we know we will need to be prepared."
U.S. MNT's 2017 CONCACAF Gold Cup Schedule
| | | |
| --- | --- | --- |
| Date | Opponent | Venue |
| July 8 | Panama | Nissan Stadium; Nashville, Tenn. |
| July 12 | Martinique | Raymond James Stadium; Tampa, Fla. |
| July 15 | Haiti/Nicaragua | FirstEnergy Stadium; Cleveland, Ohio |
A total of 14 stadiums in 13 metropolitan areas in the United States will host matches throughout the event – the Bay Area, Cleveland, Dallas, Denver, Houston, Los Angeles, Nashville, New York, Philadelphia, Phoenix, San Antonio, San Diego and Tampa,
If the U.S. advances out of the group stage in first or second place, its Quarterfinal match would take place on Wednesday, July 19 at Lincoln Financial Field in Philadelphia, Pa. A third-place finish would see the United States at University of Phoenix Stadium in Glendale, Ariz. on Thursday, July 20 at. The Semifinals will take place Saturday, July 22 at AT&T Stadium in Arlington, Texas and Sunday, July 23 at The Rose Bowl in Pasadena, Calif. The Bay Area will host the Final on Wednesday, July 26 at Levi's Stadium in Santa Clara, Calif.
The 2017 CONCACAF Gold Cup will run from July 7-26, with the 12 participating nations divided into three groups. Group A consists of Honduras, Costa Rica, French Guiana and Canada, while Group C is made up of Mexico, El Salvador, Curaçao and Jamaica. The top two teams from each group advance to the quarterfinals, along with the two of the three third-place finishers.
Additional Notes:
The U.S. has won the CONCACAF Gold Cup five times, second behind Mexico's seven titles.
Since the competition began in 1991, the U.S. has amassed an all-time record of 51-8-8 and gone 30-1-3 in the group stage.
Set to meet in a World Cup Qualifying match on

March 28

in Panama City, the U.S. has played Panama in seven previous CONCACAF Gold Cup tournaments and each of the past six competitions, with the MNT going 5-1-3 against Los Canaleros in tournament play.
The USA has twice faced Panama in the Gold Cup Final. After playing to a 0-0 draw, Brad Davis' penalty kick sealed a 3-1 shootout win and the 2005 title at Giants Stadium in East Rutherford, N.J.

Eight years later

, a goal by Brek Shea lifted the U.S. to a 1-0 victory in the 2013 championship match at Soldier Field in Chicago.
Panama holds the distinction of handing the U.S. its only defeat in Gold Cup group play, a 2-1 loss on June 11, 2011, in Tampa.
The U.S. will face Martinique for the second time, having defeated the French overseas department 2-0 during the Group Stage of the 2003 CONCACAF Gold Cup.
Former U.S. international David Regis, who was born on the Caribbean island, is a member of the Martinique staff.
A member of the USA's 1998 and 2002 FIFA World Cup rosters, Regis won 22 of his 27 international caps during Bruce Arena's first tenure in charge of the MNT.
Haiti and Nicaragua will contest a two-game playoff on

March 24 and March 28

to determine the USA's final Group B opponent.
The U.S. is 6-6-5 all-time vs. Haiti and has gone 2-0-1 against Les Grenadiers in CONCACAF Gold Cup play.
The U.S. last defeated Haiti 1-0 in the team's second Group Stage match at the 2015 CONCACAF Gold Cup.
Should Nicaragua advance, it would mark the first time the U.S. has met the Central American nation.