Ellicott City SC hires Rob Ryerson as Director of Soccer Operations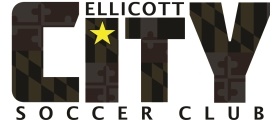 (Via Ellicott City SC) – Ellicott City Soccer Club has announced that Howard County native Rob Ryerson will be joining the club as the new Director of Soccer Operations and Player Development.
Ryerson brings a wealth of experience and knowledge to the club as he most recently has guided Potomac Soccer Association as Technical Director. He will join Ellicott City at the end of this seasonal year upon completion of his current commitments.
While attending Oakland Mills High School in Columbia, he won a Maryland State Championship and also was named the Howard County Player of the Year. He then went on to be a two time All-American at the University of Nevada, Las Vegas.
After college, Ryerson played professional soccer for eight seasons with various teams, including local sides Baltimore Blast, Maryland Bays and Washington Warthogs. He also went on to play with the U.S. National Team, scoring the only goal in a 1-0 win over Costa Rica on June 14, 1988.
After playing professionally, Ryerson has been equally successful coaching at all levels in the game to include high school, college and in the professional ranks. As a USSF "A" Licensed coach, Rob is also an instructor for the Maryland State Soccer Association and is currently a U.S. Soccer Scout identifying the most talented players in the country. He also has most recently served as an assistant coach for the U.S. U-18 Men's National Team.
Ryerson joins Ellicott City as the club is set to enter the Club Champions League as a full member.
"With the combination of our Executive Director Tim Ryerson, Technical Director Carmen Juliano and addition of Rob Ryerson, there is plenty to look forward to in the future growth and development of soccer in Howard County as well as top youth league in the region," said Ellicott City SC board member Rob Mamula.