Jefferson Cup kicking off 2017 event with U10-U15 Boys Weekend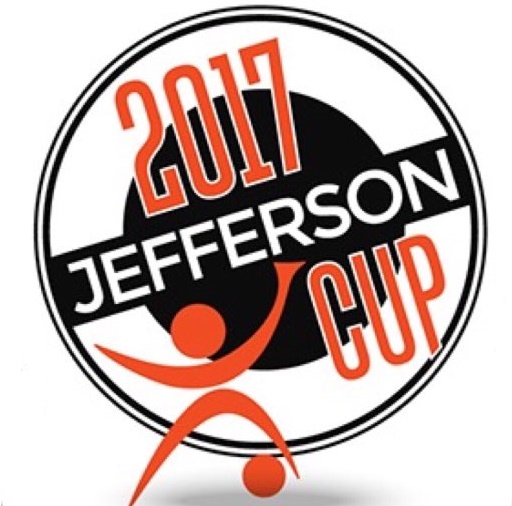 Follow the Jefferson Cup
Twitter | Instagram | Facebook
The 2017 Jefferson Cup is set to begin with the U10-U15 Boys Weekend kicking off the four-weekend event from March 11-12, as more than 330 high level teams from around the country compete in the 2002-2007 age groups.
Jefferson Cup 2017 Championship Division Previews
Boys: U-15 | U-16 | U-17 | U-18
Girls: U-15 | U-16 | U-17 | U-18
The field of teams for the event's first of four weekends includes more than 50 reigning US Youth Soccer and US Club Soccer state champion teams. The U10-U15 Boys Weekend will feature top teams from some of the nation's most challenging leagues, including the US Youth Soccer National League and various US Youth Soccer regional leagues, as well as US Club Soccer's National Premier Leagues, the Elite Development Program and the Club Champions League, among others.
As part of an ongoing partnership between the Jefferson Cup and US Club Soccer, some 200 teams representing NPLs around the country will compete in the event over the course of the next four weekends. There are more than 20 NPL member leagues spread throughout the country, each hosting some of the top competition in their respective regions. Once again, this year's Jefferson Cup will play host to a wide list of reigning state, regional and national champions of the NPL.
+READ: Around 200 NPL teams to compete in 2017 Jefferson Cup
Games will be played across 21 of the top artificial turf and natural grass field locations in Virginia, including multiple-time ECNL National Finals host West Creek Complex, Striker Park, RiverCity Sportsplex, Bryan Park, Capital Park, Collegiate School – Robins Campus, Dorey Park, James City County Community Center, Longdale Youth Training Center, Poor Farm Park, Pole Green Park, Randolph Macon College, Mary B. Stratton Park, Ukrops Park, United Training Center, University of Richmond, Virginia Soccer Training Center, Bon Secours Washington Redskins Training Center and Warhill Sports Complex.
As the event has continued to grow in recent years, the Jefferson Cup now includes select divisions competing outside the immediate Richmond area, at the Virginia Soccer Training Center operated by the Virginia Youth Soccer Association in Fredericksburg, and the Warhill Sports Complex in Williamsburg.
Jefferson Cup 2017 Schedules
The field for the entire four-weekend 2017 Jefferson Cup will feature teams from Canada and 30 U.S. states, including: Alabama, Arizona, California, Colorado, Connecticut, Delaware, Florida, Georgia, Illinois, Indiana, Kentucky, Louisiana, Maine, Maryland, Massachusetts, Michigan, Minnesota, New Hampshire, New Jersey, New York, North Carolina, Ohio, Pennsylvania, Rhode Island, South Carolina, Tennessee, Texas, West Virginia, Wisconsin and throughout the host state of Virginia.
Following the U10-U15 Boys Weekend for the 2002-2007 age groups from March 11-12, the Jefferson Cup will continue with the U10-U14 Girls Weekend (2007-2003) from March 18-19, the Girls Showcase Weekend from March 24-26, and the Boys Showcase Weekend from March 31 – April 2.
U10-U15 Boys Weekend Attending Clubs
Canada: Soccer Haut-Richelieu SC
Connecticut: FSA FC, Shoreline FC, Sporting CT
Delaware: Henlopen Soccer Club
Florida: Boynton United FC, Tampa Bay United, Treasure Coast United
Georgia: Georgia Storm SA, Southern Soccer Academy, Storm SA, United FA
Indiana: Indy Premier SC
Maryland: Baltimore Celtic SC, Bethesda SC, Bowie Soccer, Brausa United FC, Calvert Soccer Association, Calverton Cerritos Soccer, Ellicott City SC, F.C. International, Fishtown AC, Future Soccer Club, La Plata Soccer Academy, Potomac Soccer, Premier SC, Salisbury United SC, St. Mary's Soccer, Soccer Association of Columbia (SAC)

Massachusetts: FC Boston, FC Stars of Mass, FCUSA Coastal, Global Premier Soccer (GPS), Liverpool FC of MA, Spirit of Liverpool MA, Western United Pioneers FC
Michigan: Vardar

New Jersey: FC Copa Academy, Harrison SC, Holmdel F.C., Jersey United, Match Fit Academy FC, Mercer FC, Middletown SC, Mt Olive SC, NJ Stallions Academy, Parsippany SC, Princeton SA, SDFC (Soccer Domain FC), SJEB Rush, STA Morris United, TSF Academy, Watchung Hills Soccer Association
New York: Asphalt Green SC, Cedar Stars Academy – Staten Island, East Meadow SC, Eastern FC, FC Somers, FCUSA New York, Manhattan SC, Massapequa SC, Met Oval Academy, NY Stars Premier, Rochester Futbol Club, SUSA FC, Westchester Flames
North Carolina: CASL, Charlotte SA, Charlotte United FC, Greensboro United, Inter Development Fùtbol, Lake Norman SC, Piedmont Triad FC, Triangle Futbol Club Alliance, Triangle United, Wesley Chapel – Weddington Athletic Association, Wilmington Hammerheads, XL Soccer World
Ohio: Continental FC, Ohio Premier, Soccer Vision Academy

Pennsylvania: Deep Run Valley SA, FC Revolution, Fishtown AC, Harleysville FC, Lighthouse SC, Penn Fusion SA, Philadelphia SC, Pittsburgh Riverhounds, Super Nova FC, Ukrainian Nationals, West-Mont United SA, Yardley Makefield Soccer
South Carolina: Carolina Elite SA (CESA), Coast Futbol Alliance, Discoveries SC, Liverpool FCA SC, South Carolina United, United Mount Pleasant
Virginia: Annandale United FC, Arlington SA, Beach FC, Central Virginia United, Culpeper Comets, Fauquier County SC, FC Richmond, Gunston Soccer, Herndon Youth Soccer, Lee Mt. Vernon SC, Loudoun SC, McLean Youth Soccer, New River United, Northern Virginia SC, Premier AC, PWSI Courage, Reston SA, Richmond Kickers, Richmond Strikers, Shenandoah Valley United, SOCA, Southwestern Youth Association (SYA), Stafford Soccer, Tidewater Sharks, VB City FC, Virginia Legacy SC, Virginia Rush, Virginia Soccer Association, VISTA
Wisconsin: Madison 56ers

West Virginia: Tri County Soccer Club (TCSC)