USWNT facing Costa Rica tonight for Concacaf Olympic Qualifying Group A title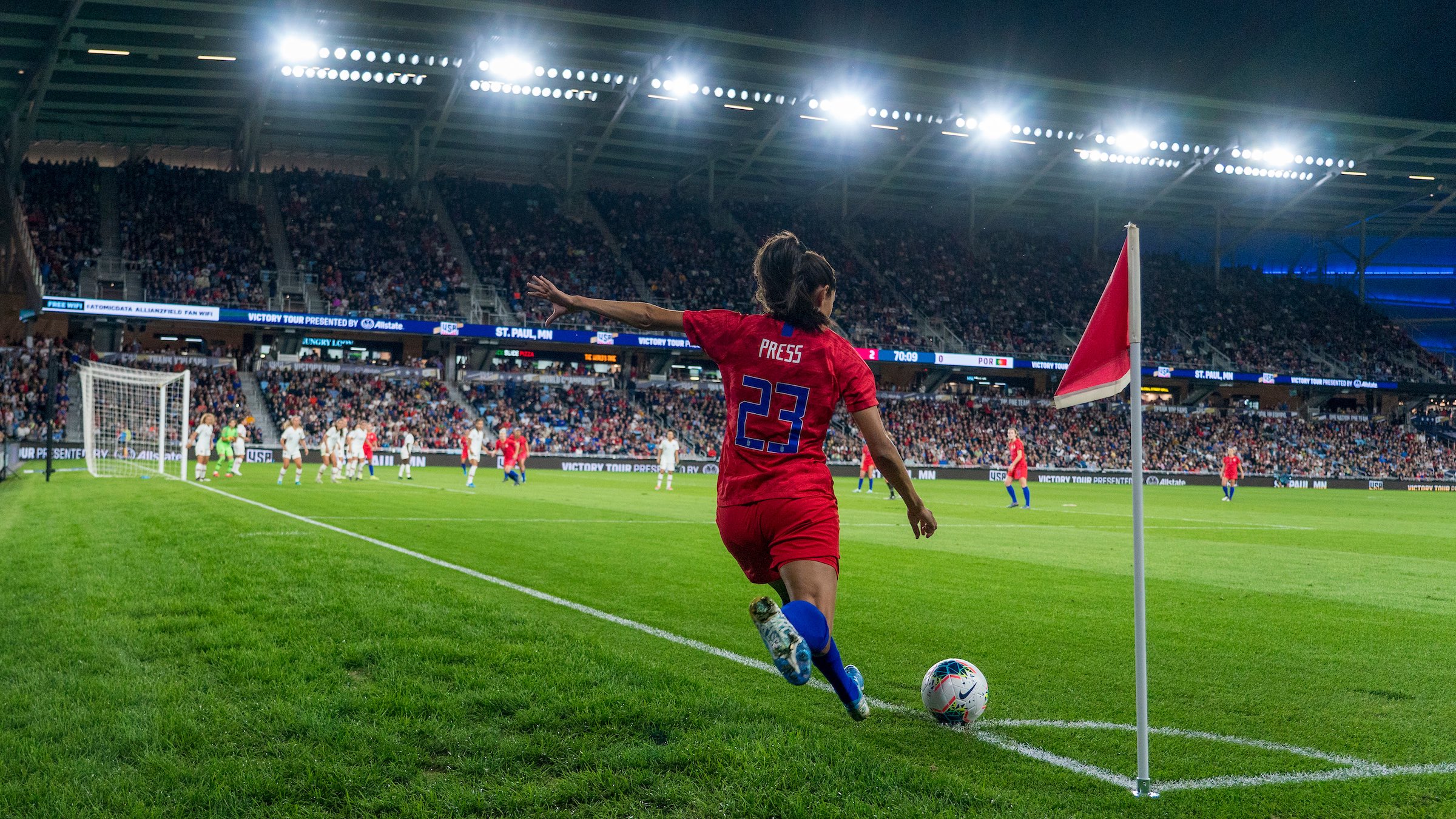 USA vs. Costa Rica
2020 Concacaf Women's Olympic Qualifying Tournament
Feb. 3 | BBVA Stadium; Houston, Texas
(7:30 CT on FS1 and TUDN)
Twitter, Instagram and Facebook
USWNT FACES COSTA RICA FOR GROUP A TITLE: After a 4-0 victory to open Group A at the 2020 Concacaf Women's Olympic Qualifying Tournament followed by an 8-0 victory against Panama in its second match, the U.S. Women's National Team qualified for the semifinal round and will now face Costa Rica on Feb. 3 (7:30 CT on FS1 and TUDN) for the group title. The winner of Group A will earn a semifinal match-up against the Group B runners-up on Feb. 7 at Dignity Health Sports Park in Carson, Calif. While the USA and Costa Rica both took full points from the two matches, the USA currently sits in first place on goal difference. Costa Rica defeated Panama, 6-1, and Haiti 2-0, to get to this de facto Group A title match. The USA is riding a 25-game unbeaten streak and have scored two or more goals in 22 of those games.
USA VS. COSTA RICA
The teams most recently met in the final game of 2019 in Jacksonville, a 6-0 U.S. win on goals from Carli Lloyd, Morgan Brian, Lynn Williams (2) Christen Press and an Own Goal that was created by Margaret Purce. The USA out-shot Costa Rica 17-6 in that match.
The USA has faced Costa Rica more times than any other CONCACAF foe besides Canada and Mexico.
The WNT is 15-0-0 all-time vs. Costa Rica and before the match at the end of last year, most recently played Las Ticas  in the final match before the 2016 Olympics, a 4-0 win in Kansas City, Mo.
The match before that saw the teams meet to open the Olympic Qualifying Tournament in Frisco, Texas. The USA scored seconds into the match through Alex Morgan, had a 3-0 lead inside of 16 minutes, and went on to win 5-0 on goals from Morgan (2), Carli Lloyd, Crystal Dunn and Christen Press.
The previoustwo matches before that came at the beginning of the 2015 Women's World Cup Victory Tour, with the USA winning 8-0 in Pittsburg, Pa. and 7-2 in Chattanooga, Tenn.
Of the 15 meetings between the teams only one has come in Costa Rica. That was during qualifying for the 2004 Olympics when the USA won 4-0 in San Jose to earn its Olympic berth. Ten meetings have come in the USA, three in Mexico and one in Vancouver during qualifying for the 2012 Olympics.
Eight of the 15 meetings have come during CONCACAF qualifying tournaments with the teams meeting twice in 2010 in qualifying for the 2011 FIFA Women's World Cup.
USWNT 2020 Olympic Qualifying Roster by Position (Club; Caps/Goals):
GOALKEEPERS (3): 12-Adrianna Franch (Portland Thorns FC; 3/0), 18-Ashlyn Harris (Orlando Pride; 25/0), 1-Alyssa Naeher (Chicago Red Stars; 58/0)
DEFENDERS (6): 7-Abby Dahlkemper (North Carolina Courage; 55/0), 19-Crystal Dunn (North Carolina Courage; 98/24), 11-Ali Krieger (Orlando Pride; 105/1), 5-Kelley O'Hara (Utah Royals FC; 126/2), 4-Becky Sauerbrunn (Utah Royals FC; 173/0), 2-Emily Sonnett (Orlando Pride; 42/0)
MIDFIELDERS (5): 8-Julie Ertz (Chicago Red Stars; 96/19), 9-Lindsey Horan (Portland Thorns FC; 80/16), 16-Rose Lavelle (Washington Spirit; 40/11), 3-Samantha Mewis (North Carolina Courage; 61/14), 6-Andi Sullivan (Washington Spirit; 16/0)
FORWARDS (6): 17-Tobin Heath (Portland Thorns FC; 163/33), 10-Carli Lloyd (Sky Blue FC; 289/122), 14-Jessica McDonald (North Carolina Courage; 15/3), 20-Christen Press (Utah Royals FC; 132/53), 15-Megan Rapinoe (Reign FC; 162/50), 13-Lynn Williams (North Carolina Courage; 23/8)
OLYMPIC QUALIFYING FORMAT: Thetop two finishers in Group A – being contested at BBVA Stadium in Houston, Texas, and Group B , being played playing H-E-B Park in Edinburg, Texas, will cross-over to meet in the all-important semifinal matches on Friday, Feb. 7 at Dignity Health Sports Park, home of the Los Angeles Galaxy of MLS, with the winners qualifying for the 2020 Olympics in Japan. The championship game on Sunday, Feb. 9 will also be at DHSP. Canada and Mexico, who have both won their first two group matches, will play the final match of Group B on Feb. 4 to determine first and second place in that group.
2020 Concacaf Olympic Qualifying Group A Standings
| | | | | | | | | |
| --- | --- | --- | --- | --- | --- | --- | --- | --- |
| TEAM | GP | W | L | D | GF | GA | GD | PTS |
| USA | 2 | 2 | 0 | 0 | 12 | 0 | +12 | 6 |
| Costa Rica | 2 | 2 | 0 | 0 | 8 | 1 | +7 | 6 |
| Haiti | 2 | 0 | 2 | 0 | 0 | -6 | -6 | 0 |
| Panama | 2 | 0 | 2 | 0 | 1 | -14 | -13 | 0 |
2020 USWNT OLYMPIC QUALIFYING SCHEDULE:
| | | | | |
| --- | --- | --- | --- | --- |
| Date | Opponent | Time | TV/Result | Venue |
| Feb. 3 | Costa Rica | 7:30 p.m. CT | FS1, TUDN | BBVA Stadium; Houston, Texas |
| Feb. 7 | TBD | TBD | TBD | Dignity Health Sports Park; Carson, Calif. |
| Feb. 9 | TBD> | TBD | FS2 | Dignity Health Sports Park; Carson, Calif. |
> If USA's wins the semifinal
2020 SHEBELIEVES BRINGS ENGLAND, JAPAN AND SPAIN TO USA: The 2020 SheBelieves Cup, Presented by Visa, is the showcase event for the SheBelieves campaign and will mark the USA's first meetings with England and Spain since last summer's FIFA Women's World Cup 2019. The USA played both countries in the knockout rounds in France, defeating Spain in the Round of 16 and England in the Semifinal, both by 2-1 scores. The USA's most recent meeting with Japan was a 2-2 draw at the 2019 SheBelieves Cup. England, ranked sixth in the world coming off its fourth-place finish at the World Cup, has played in each of the four previous SheBelieves Cup tournaments. This will be the second appearance for 10th-ranked Japan, after participating last year, and the first for 13th-ranked Spain. Both Japan and Spain made the Round of 16 in France.
2020 SHEBELIEVES CUP, PRESENTED BY VISA, SCHEDULE
Date Matches Stadium City Kickoff (TV)
Mar. 5 Spain vs. Japan Exploria Stadium Orlando, Fla. 4:15 p.m. ET
Mar. 5 USA vs. England Exploria Stadium Orlando, Fla. 7 p.m. ET on ESPN2, TUDN
Mar. 8 Japan vs. England Red Bull Arena Harrison, N.J. 2:15 p.m. ET
Mar. 8 USA vs. Spain Red Bull Arena Harrison, N.J. 5 p.m. ET on ESPN, TUDN
Mar. 11 England vs. Spain Toyota Stadium Frisco, Texas 4:15 p.m. CT
Mar. 11 USA vs. Japan Toyota Stadium Frisco, Texas 7 p.m. CT on ESPNews, TUDN
U.S. ROSTER NOTES
TEAM
All 20 players selected to the roster were part of the USA's January training camp in Tampa, Florida that concluded on Jan. 15. The Olympic Qualifying roster features three goalkeepers (a requirement by tournament regulations) and 17 field players. Eighteen of the 20 players chosen by U.S. head coach Vlatko Andonovski were on the USA's 2019 FIFA Women's World Cup championship team and 13 players were on the USA's roster for 2016 Olympic Qualifying.
The 13 players on this roster who were a part of the 2016 Olympic Qualifying team are goalkeepers Alyssa Naeher and Ashlyn Harris, defenders Becky Sauerbrunn, Kelley O'Hara, Crystal Dunn, Emily Sonnett and Ali Krieger, midfielders Samantha Mewis, Julie Ertz and Lindsey Horan, and forwards Carli Lloyd, Christen Press and Tobin Heath. Sauerbrunn, O'Hara and Krieger and Lloyd, Megan Rapinoe and Heath were a part of the team that qualified for the 2012 Olympics. Heath and Lloyd are the only players on the roster who also participated in qualifying for the 2008 Olympics.
The two players on the roster who were not a part of the 2019 Women's World Cup Team are forward Lynn Williams, who scored 12 goals in the NWSL last season (second in the league) for the North Carolina Courage and has been playing on loan in Australia for the Western Sydney Wanderers this off-season, and midfielder Andi Sullivan, who was the first pick in the 2018 NWSL Draft and had an excellent second pro season for the Washington Spirit in 2019.
BesidesLloyd, ten other players on the roster have scored in Olympic Qualifying. Dunn has six goals with five of those coming against Puerto Rico in 2016 to tie a U.S. record for most in a game. Heath has six, Press and Horan have four and Williams has two. Mewis, O'Hara, Rapinoe, Rose Lavelle and Jessica McDonald have one each.
The U.S. roster averages 86.7 caps per player and the average age is 29 years old.
The USA is 20-0-1 all-time in Olympic Qualifying and has scored 110 goals while allowing three. It tied Canada 1-1 in the title game of the 2008 tournament before prevailing in penalty kicks.
In just his fourth camp, Andonovski has already looked at 50 different players.
Seven players have scored so far for the USA in 2020: Horan (4), Press (2), Williams (2), Lloyd, Lavelle, McDonald and Heath. Fourteen different players scored for the USA in 2019. Lloyd led the team with 16 and Alex Morgan and Rapinoe had nine each.
Since its inception in 1985, the USWNT has compiled a record of 523 wins, 66 losses and 77 ties. Over the history of the program, the USA has gone 296-20-31 (90% winning percentage) at home, 53-18-13 away (71%) and 174-28-33 (81%) on neutral ground. Of the USA's 66 losses, 12 (18%) came at the Algarve Cup in Portugal.
The USA has scored in 53 consecutive matches and has averaged more than three goals per game in that time. Since the end of the 2015 World Cup, the USA has played 96 matches and has an 81-5-10 record.
Lloyd has 58 WNT goals since the start of 2015. Morgan, who has 57, is the only other player with more than 30 goals over the four years.
The USA's 1-1 draw with Korea Republic on Oct. 6, 2019, ended a streak of scoring multiple goals in 16 consecutive matches. The USA had not scored multiple goals in 14 straight games since March 19-June 13, 1995. That draw also ended the USA's winning streak at 17 consecutive matches, the third-longest winning streak in team history and one short of a team record. The U.S. Women had not won 15 games in a row since Feb. 10-July 23, 1996. That 17-game streak was the longest since July 25, 1990 – May 25, 1991, which included 18 wins.
The U.S. Women are unbeaten on home soil over its last 42 matches, 37 wins and five draws. The last loss at home was July 27, 2017 vs. Australia, a 1-0 setback in Seattle.
Ten of the USA's 34 goals in its last nine games have been headers, including two vs. Haiti and one vs. Panama. The U.S. scored 21 goals from set pieces in 2019 (27% of the goals score), including nine at the Women's World Cup.
FORWARDS
Carli Lloyd is the USA's all-time active caps leader with 289 and moved past Mia Hamm into third all-time in career caps. She led the USA in scoring in 2019 with 16 goals, the third-most she's scored in a calendar year. Lloyd is the highest active goal scorer in U.S. history with the players ahead of her – Hamm, Wambach and Lilly – all retired.
Lloyd has hit the back of the net in seven of her last eight appearances the USA, scoring nine times. She has netted in all three of her matches under Andonovski.
Lloyd has the most Olympic Qualifying appearances of anyone on the roster, playing in 15 games (2008, 2012, 2016 & 2020) while scoring 13 goals. She is the only U.S. player to have appeared in four different Olympic Qualifying tournaments and along with Tobin Heath, one of two American players who have scored in four different Olympic Qualifying tournaments.
After scoring against Haiti, she now needs one goal to tie Wambach (14) for most goals by an USWNT player in Olympic Qualifying. Lloyd is the only player on the roster with double figures in Olympic Qualifying appearances and goals.
Lloyd has 55 career assists and has moved into a tie with Julie Foudy for sixth all-time.
On Oct. 7, 2018 vs. Panama at World Cup Qualifying, Lloyd scored her eighth career hat trick. With that hat trick, Lloyd tied Mia Hamm for most 3-goal games in WNT history. In that game, she also became the oldest player to score a hat trick for the USWNT (36 years, 83 days). She broke Wambach's record of 34 years, 186 days. Kristine Lilly is the oldest player to score a goal for the USA at 38 years, 264 days.
With her two goals against Sweden on Nov. 7, Lloyd has moved ahead of Kristine Lilly and Cindy Parlow into fifth all-time in multi-goal games with 22. Alex Morgan is in third all-time with 27 career multi-goal games.
Lloyd scored 36 international goals between the time she debuted (six days before her 23rd birthday) and her 30th birthday. Since turning 30, she has scored a remarkable 86 goals in 152 games over a span just over seven years. The 152 games played after the age of 30 is the second-most all-time in U.S. history in that category. Christie Rampone is far and away the leader with 175.
At the end of last year, Lloyd passed 20,000 minutes played in a U.S. uniform, something achieved by just five other USWNT players.
Megan Rapinoe had an epic 2019 as she collected numerous prestigious awards including the Golden Ball and Golden Boot at the World Cup, The Best FIFA Women's Player of the Year, the France Football Ballon d'Or and the Sports Illustrated Sportsperson of the Year. With her penalty kick goal in the World Cup Final, she now has 50 career goals, which puts her in 12th place on the all-time U.S. scoring list.
Rapinoe played the final 28 minutes against Haiti on Jan. 28 in what was just her third match since the World Cup and then started and played 61 minutes against Panama on Jan. 31. Against Haiti, she made an immediate impact and picked up assists on goals for Williams and Horan. She now has 65 assists for her career, moving her past Tiffeny Milbrett into sole possession of fourth place on the U.S. all-time list. Abby Wambach is third all-time with 73 assists.
Afterscoring on an epic no-look finish against Panama, Tobin Heath has 33 career international goals which includes 15 goals in her last 31 matches and 13 in her last 26. The 15 goals are 45% of her career total. She has 40 career assists, moving past Lauren Holiday and into 13th place on the USA's all-time assist list. She did not play against Haiti on Jan. 28 as she continued her return to fitness from a minor muscle injury but got 19 minutes against Panama.
Christen Press scored against Panama on a header on Jan. 31, giving her goals in three consecutive games. She now has 132 caps, 53 career goals and 35 career assists. She had four multi-assist games in 2019 and led the team in assists with 12.
Her goal vs. Sweden on Nov. 7 gained her entry into a group of just 10 other American female players who have scored 50 career goals. She is in 11th place on the all-time WNT goals list, three ahead of Rapinoe. Press was one of only two players to play in all 24 WNT games in 2019.
Jessica McDonald 's first cap came against Romania on Nov. 10, 2016. She earned her second career cap and start vs. Portugal on Nov. 8 and scored the game-winning goal – her first USA goal. She earned her 15th career cap and third career start vs. Panama on Jan. 31 and scored her third international goal.
After scoring against Haiti on Jan. 28 off a header and against Panama on Jan. 31, Lynn Williams has 23 caps and eight goals with nine WNT starts for her career. She had not played for the USA since March of 2018 at the SheBelieves Cup before coming on at halftime for Press against Sweden on Nov. 7, 2019, and then scored her first goals since 2017 when she tallied twice vs. Costa Rica on Nov. 10, 2019. Her 12 goals in 2019 for the Courage were the most by an American and her 50 career regular season goals in the NWSL is second all-time behind Sam Kerr in league history.
MIDFIELDERS
Julie Ertz has 19 career international goals, seven off free kicks and eight off corner kicks. Nine of her 19 goals have been headers, nine were scored with her right foot and one with her left. Impressively, 37% of her goals (7 of 19) have been game-winners. She played the third-most minutes on the team in 2019 with 1,665. With 96 caps, Ertz is just four away from hitting the century mark.
Ertz had an assist on Carli's Lloyd's goal against Haiti to make it 4-0. It was her fourth career assist.
After scoring against Panama on Jan. 31, Rose Lavelle now has 40 caps – with 33 starts – and 11 goals. She had her first career brace against T&T on Oct. 10, 2018, during the Concacaf Women's Championship. She played in her first Olympic Qualifying match on Jan. 28 vs Haiti.
Lavelle scored the clinching goal in the World Cup Final on her brilliant dribbling run and shot that will go down as one of the most memorable goals in history.
Lavelle is the only U.S. player with a yellow card and would be suspended for the semifinal match should she get another vs. Costa Rica.
Lindsey Horan scored her first career hat trick – and first multi-goal game – against Panama on Jan. 31 and also picked up two assists. She tallied her 13th career goal on a header against Haiti to open Olympic Qualifying and after the hat trick has 16 for her career. She is tied for second in scoring in the tournament so far with four goals.
Samantha Mewis , who has grown into a vitally important contributor to the midfield, currently has 61 caps and 14 goals. She had six goals in 19 games in 2019 after scoring 8 in her first 41 matches for the WNT.
Andi Sullivan , who had an excellent second NWSL season in 2019, returned to the U.S. squad for the January Camp in Europe in 2019 but did not play in either match. Before that, her most recent call-ups were in April of 2018 for the two friendlies against Mexico, where she also did not play, and then again for the USA's trip to Europe in November of 2018, where she started against Portugal on Nov. 8, earning her 11th cap. She saw her first action since the end of 2018 when she came off the bench against Korea Republic last year on Oct. 3, and also played on Oct. 6 vs. Korea, against Sweden on Nov. 7 and Costa Rica on Nov. 10, to up her cap total to 15. She saw her first action of Olympic Qualifying on Jan. 31, playing all 90 vs. Panama to earn her 16th cap.
DEFENDERS
Becky Sauerbrunn is the 20th player, and just the third who has played exclusively as a defender, to play 150 or more times for the WNT. She currently has 173 caps, moving past legendary defender and her childhood idol Carla Overbeck for 16th place all-time, and since 2014 has started 117 of those caps.
Abby Dahlkemper played full 90s in 17 of her 23 games in 2019. She played the most minutes of any U.S. player in 2019 with 1,877 despite sitting out the last game of the year. Dahlkemperhas started in 48 of her 55 caps and against Portugal on Sept. 3, 2019, became 59th female player in U.S. history to play in 50 or more games. She came off the bench against Panama on Jan. 28, marking just her third appearance as a sub since the start of 2019.
Her start against Haiti on Jan. 28 was her first in Olympic Qualifying.
Crystal Dunn enters this tournament with more goals in Olympic Qualifying than any player besides Carli Lloyd as she scored six as a forward four years ago, including five against Puerto Rico. She has scored 24 international goals.
Dunn solidified her spot as an outside back for the USA in 2018, a position she has consistently since the 2018 SheBelieves Cup and received excellent reviews for her play in the World Cup. She has started both games in Olympic Qualifying so far.
Kelley O'Hara has 126 caps to go along with two goals, one of which was scored in the 2015 World Cup semifinal vs. Germany and the other scored 2016 Olympic Qualifying.
At the World Cup, she tallied her 17th career assist in the Semifinal match against England with a brilliant far-post cross from the right side to a Christen Press header.
Ali Krieger is a veteran of the USA's last three World Cup Teams and last two Olympics. Krieger earned her 100th cap on May 16, 2019, against New Zealand as she came off the bench at halftime and became the 38th USWNT player to hit the century mark. She played a key role in the World Cup Final, coming off the bench at halftime for O'Hara and helping the USA win the World Cup. She got the start at center back against Panama on Jan. 31 and played 90 minutes.
Emily Sonnett made her World Cup debut against Chile on June 16, coming off the bench to earn her 34th cap, and has shown her consistent abilities at right back, but can also play centrally where she plays in the NWSL.
Against Australia on April 4, Sonnett started and played 79 minutes, picking up assists on two of the five goals – to Tobin Heath and Mallory Pugh – which were the second and third of her career. She came off the bench against Haiti on Jan. 28 to open the Olympic Qualifying tournament and got the start against Panama on Jan. 31 to up her cap total to 42.
GOALKEEPERS
Alyssa Naeher has 31 career shutouts in her 58 caps, including a shutout in the World Cup Final, becoming the fifth goalkeeper to earn a shutout in a Women's World Cup Final. Naeher earned 13 caps in 2017, 16 in 2018 and had 19 in 2019, the most she has played in a calendar year since she debuted in 2014. She has moved past Nicole Barnhart to become the third-most capped goalkeeper in U.S. history. Her start against Haiti on Jan. 28 marked her second Olympic Qualifying appearance.
Naeher had an assist against Australia on April 4. She is the first U.S. 'keeper to record an assist since Hope Solo did in July of 2012 against France on an Alex Morgan goal in the opening game of the Olympics.
The USA got a victory-securing penalty kick stop from Naeher late in the second half of the Semifinal against England on July 2. The Lionesses were awarded a penalty kick after VAR revealed that Ellen White had been inadvertently tripped by U.S. defender Becky Sauerbrunn. England captain Stephanie Houghton stepped up to take the spot kick, but Naeher read her well and got down to her right for the massive save. It was the first penalty kick save by a U.S. goalkeeper in regulation time at a World Cup.
Veteran Ashlyn Harris has 25 caps, earning her most recent vs. Panama on Jan. 31 as she played 90 minutes to earn her ninth career shutout. Against Brazil on March 5, 2019, she went 90 minutes to earn the shutout and made several important plays in the SheBelieves Cup match.
Adrianna Franch earned her first WNT cap against England on March 2, 2019. She became the 27th player to earn her first cap during this cycle (post-WWC 2015). She has been getting call-ups to the senior side since 2012 after she was a member of the USA's 2010 FIFA U-20 Women's World Cup Team and has seen training time with the WNT on and off for the past six years. Franch earned her second cap and her first shut-out in the USA 4-0 win vs. Portugal on Sept. 29 in Philadelphia.
IN FOCUS: COSTA RICA
FIFA World Ranking: 37
Concacaf Ranking: 4
Olympic Appearances: 0
Record vs. USA: 0-15-0
Head Coach: Amelia Valverde     
Costa Rica Women's National Team Roster by Position:
GOALKEEPERS (3): 1-Noelia Bermudez (Codea), 13-Dinnia Diaz (Saprissa), 18-Priscilla Tapia (Herediano)
DEFENDERS (8): 2-Gabriela Guillen (Saprissa), 3-Maria Paula Coto (Herediano), 4-Mariana Benavides (Herediano), 5-Fabiola Sanchez (Codea), 6-Carol Sanchez (Herediano), 8-Daniela Cruz (Espanyol, ESP), 12-Lixy Rodriguez (Codea), 15-Stephannie Blanco (Codea)
MIDFIELDERS (5): 9-Gloriana Villalobos (Saprissa), 10-Shirley Cruz (Codea), 11-Raquel Rodriguez (Portland Thorns FC, USA), 16-Katherine Alvarado (Espanyol, ESP), 20-Raquel Chacon (Codea)
FORWARDS (4): 7-Melissa Herrera (Stade Reims, FRA), 14-Priscila Chinchilla (Codea), 17-Maria Paula Salas (Codea), 19-Jazmin Elizondo (Herediano)
COSTA RICA NOTES:
Like the USA, Costa Rica is already through to the semifinals after beating both Panama (6-1) and Haiti (2-0).
Former Penn State All-American Raquel Rodriguez, who won the MAC Hermann Trophy in 2015, scored both goals against Haiti, one on a spectacular header. She also had one against Panama in the first game, along with two goals from Melissa Herrera, and one from Priscila Chinchilla, Jazmin Elizondo and long-time captain Shirley Cruz.
Costa Rica brought a similar roster to Olympic Qualifying to the one that faced the USA in the final game of 2019. Fourteen of the players on that roster for the 6-0 loss to the USA in Jacksonville are on this qualifying squad.
After participating in the FIFA Women's World Cup for the first time in 2015, and despite not qualifying for the 2019 WWC, Costa Rica has been making excellent progress in the women's game. At its first World Cup appearance in 2015, Las Ticas distinguished themselves, tying two games in group play (1-1 with Spain and 2-2 with South Korea) while losing one (0-1 to Brazil). Herrera and Karla Villalobos, as well as Raquel Rodriguez netted once each at the World Cup.
In the 2014 CONCACAF Women's Championship semifinals, Costa Rica prevailed over Trinidad & Tobago, 3-0 on penalty kicks, after a 1-1 draw, to earn a place at Canada 2015. Goalkeeper Dinnia Diaz was a hero in that match, making three saves in the penalty kick shootout while her teammates converted the first three. That tournament also mark the first time Costa Rica had beaten Mexico, registering a 1-0 win.
Cruz is Costa Rica's all-time greatest player. The midfielder played a remarkable 14 years in France with Lyon and then with Paris Saint-Germain before playing a year in China and now has returned to Costa Rica.
Representative of the improving level of CONCACAF women's soccer, four players on this roster play outside of Costa Rica, including forward Rodriguez, who played for Sky Blue FC in the NWSL before getting traded to the Portland Thorns this off-season. She has played 76 games in the NWSL over four seasons and has eight career goals, including three in 2019.
Costa Rica has brought an experienced squad with 12 players on the roster having participated in the 2015 Women's World Cup: Dinnia Diaz, Gabriela Guillen, Mariana Benavides, Carol Sanchez, Melissa Herrera, Shirley Cruz, Raquel Rodriguez, Lixy Rodriguez, Noelia Bermudez, Katherine Alvarado, Fabiola Sanchez and Gloriana Villalobos.
Veteran midfielder Katherine Alvarado, who plays in Spain with RCD Espanyol, has almost 100 caps.
Rodriguez is far and away her country's leading scorer with 43 international goals.
Cruz is approaching 90 caps and has around 30 career goals, numbers that would no doubt be much higher had she not spent so many years abroad.
Herrera, who plays in France with Stade Reims, is another dangerous attacker.
Villalobos played two college soccer seasons at Florida State where she was one of Mark Krikorian's key players for the Seminoles and a member of the 2018 NCAA title team.
Costa Rica qualified for the Concacaf 2020 Olympic Women's Qualifying Tournament by winning a three-team group, which it hosted, at the CONCACAF Women's Central American 2020 Olympic Qualifiers in that also included El Salvador and Nicaragua. Costa Rica opened the group with a 2-0 win over Nicaragua thanks to goals from Chinchilla and Maria Paula Salas.
Costa Rica then polished off the group in style, earning a 5-0 win against El Salvador courtesy of a brace from Raquel Rodriguez and goals from Chinchilla, Salas and Sofia Varela.
It marked the fifth time that Costa Rica have qualified for the Concacaf WOQ.
At the 2016 Concacaf Olympic Women's Qualifying Tournament four years ago, Costa Rica finished second in Group A behind the USA and then lost to Canada, 3-1, in the all-important semifinal that determined the Olympic berth. Rodriguez scored her side's lone goal in that match.
In World Cup Qualifying for 2019, Costa Rica finished third in Group B, losing 1-0 to Jamaica and 3-1 to Canada and did not make the semifinals. Gloriana Villalobos scored against Canada.
Related News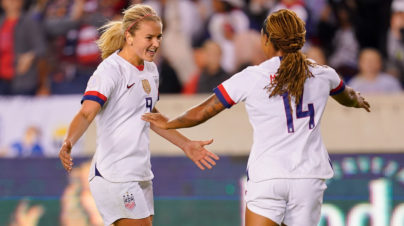 The USWNT earned an 8-0 victory against Panama on Friday night.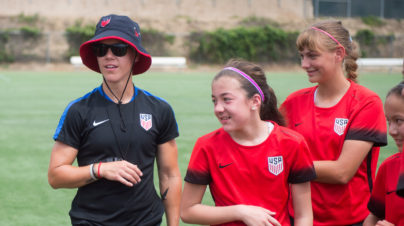 Former USWNT midfielder Lori Lindsey shared her thoughts on the youth soccer landscape.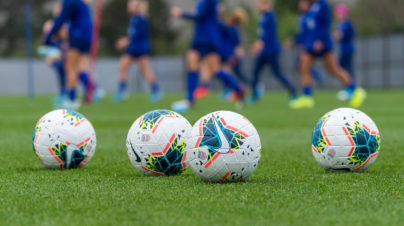 U.S. Soccer has launched a new Under-14 Girls Talent Identification Program.
College Recruiting Commitment Tracker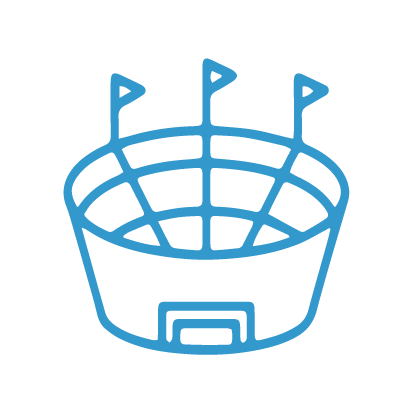 COLLEGE RECRUITING PLAYER PROFILES
Boost your college recruiting profile exposure with a LIFETIME player page on SoccerWire.com, the site colleges coaches rely on.
Basic $79 – for life
Featured $229 – for life
Featured PLUS $349 – for life
Add a Player Now