USMNT to face El Salvador and Grenada in 2022-23 Concacaf Nations League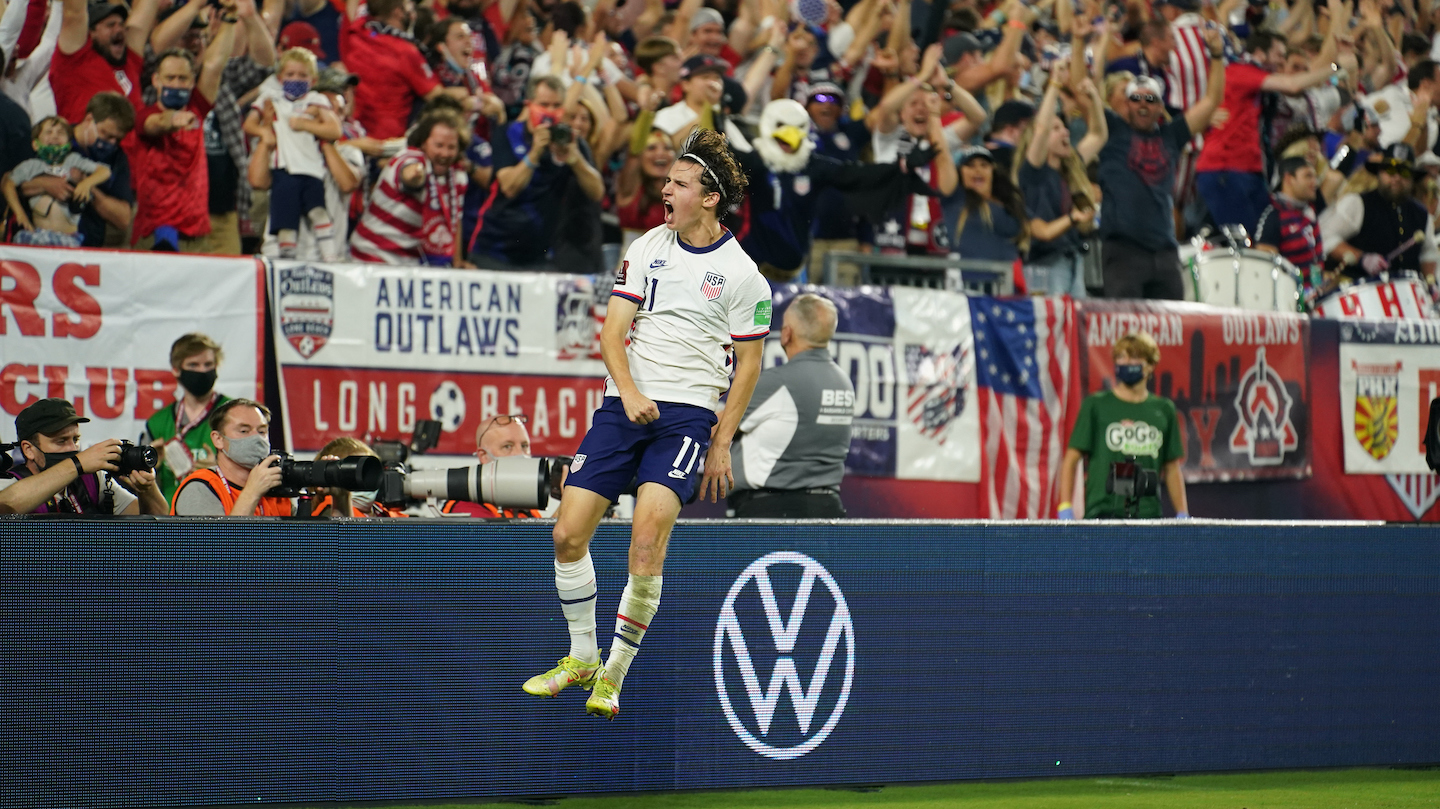 CHICAGO – The U.S. Men's National Team will face El Salvador and Grenada in the 2022-23 Concacaf Nations League A, Group D. The final draw for the competition took place Monday night in Miami.
After a thrilling 3-2 defeat of Mexico in extra time of the inaugural championship match, the USMNT opens its title defense during the upcoming June FIFA international window. Exact dates for the USA's four home-and-away group stage matches will be determined in the near future. The two CNL group stage matches will follow a pair of friendlies during the four-game summer window.
"El Salvador demonstrated in World Cup Qualifying that they are a formidable opponent, and Grenada proved they are an up-and-coming squad after winning their group in the last tournament and gaining promotion to League A," USMNT head coach Gregg Berhalter said. "This format provides a valuable opportunity to gain experience in away games in our region, and we're looking forward to the chance to defend our Concacaf Nations League title."
Created to maximize the quality, quantity and frequency of competitive matches for all of Concacaf's 41 Member Associations, the 2022/23 CNL Group Stage will continue to be played in a three League format (A, B, C), with home and away round robin play on the FIFA Match Windows of June 2022 (double window) and March 2023. The Group Stage will be followed by the Concacaf Nations League Finals in June 2023 and will consist of semifinals, third place match, and final.
All 41 Concacaf Member Associations have been allocated in a League pot based on their Concacaf Ranking following the conclusion of the FIFA Men's International Window of March 2022.
The draw was executed using a single blind system involving three pots for League A, four pots for League B, and three Pots for League C.
The pots for League A were as follows (listed in ranking order per Pot):
LEAGUE A
Pot 1: Mexico, USA, Canada, Costa Rica
Pot 2: Panama, Jamaica, El Salvador, Honduras
Pot 3: Martinique, Curaçao, Suriname, Grenada
2022-23 Concacaf Nations League A Draw
Group A
Group B
Group C
Group D
Mexico
Costa Rica
Canada
USA
Jamaica
Panama
Honduras
El Salvador
Suriname
Martinique
Curaçao
Grenada
The League A and B teams which finish last in their groups will be relegated to the lower league, while the group winners in Leagues B and C will be promoted to the higher league for the next edition of the competition.
Additionally, the tournament will again serve as qualification for the 2023 Concacaf Gold Cup, with the top two finishers in each League A groups, as well as the group winners in League B qualifying directly for next summer's confederation championship. Twelve other teams will have an opportunity to qualify for the tournament via the Gold Cup Prelims. The Prelims will include the participation of the League A third-place finishers (four teams), the League B second place finishers (four teams), and the League C group winners (four teams).