U-17 USMNT roster announced for March 2022 friendlies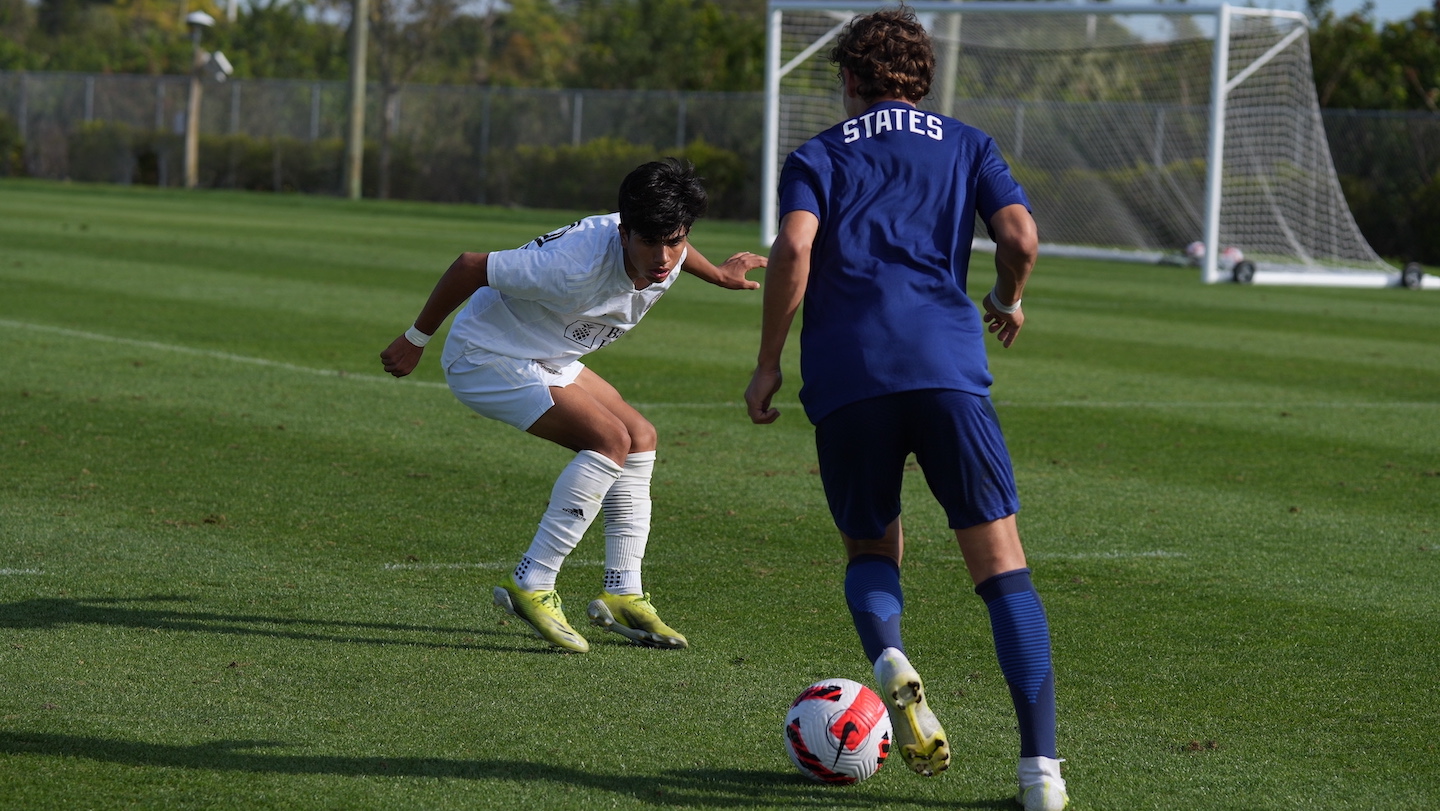 CHICAGO – The U.S. Under-17 Men's Youth National Team will face Argentina on March 15 and Uruguay on March 18 in Buenos Aires, Argentina, for its first international matches of the 2022-23 cycle.
U-17 MYNT head coach Gonzalo Segares has called up 20 players for the matches, the first for this age group since February 2020.
Players born on or after Jan. 1, 2006, are age-eligible for the 2022-23 U-17 MYNT cycle, which culminates with the 2023 FIFA U-17 World Cup in Peru. The roster features 19 players born in 2006 and one born in 2007 – Houston Dynamo forward Ezekiel Soto.
U-17 MYNT ROSTER BY POSITION (CLUB)
GOALKEEPERS (2): Ryan Carney (New England Revolution), Diego Kochen (Barcelona/ESP)
DEFENDERS (6): Jayson Castillo (Seattle Sounders), Riley Dalgado (LA Galaxy), Tyler Hall (Inter Miami), Stuart Hawkins (Seattle Sounders), Gershon Henry (Real Salt Lake), Oscar Verhoeven (San Jose Earthquakes)
MIDFIELDERS (5): Brian Carmona (Charlotte FC), Cruz Medina (San Jose Earthquakes), Edwyn Mendoza (San Jose Earthquakes), Luis Moreno (Houston Dynamo), Pedro Soma (UE Cornella/ESP)
FORWARDS (7): Fidel Barajas (San Jose Earthquakes), Micah Burton (Austin FC), Bajung Darboe (Philadelphia Union), Andre Gitau (Houston Dynamo), Paulo Rudisill (LA Galaxy), Ezekiel Soto (Houston Dynamo), Luke Zielinski (Philadelphia Union)
The training camp will be held in accordance with U.S. Soccer's comprehensive Return to Play protocols. U.S. Soccer requires all staff and players be fully vaccinated in order to attend USYNT training camps. As a leader in the sport, the health and safety of all participants is the top priority for the Federation.
The U-17 MYNT training camp will run from March 10-20 and marks the third event of the 2022-23 cycle after the team previously gathered domestically in October and January. All 20 players have previously been called-up to the U-17 MYNT this cycle, while 12 have appeared in all three of the team's training camps.
The team is preparing for its return to international competition after the 2021 Concacaf U-17 Championship and 2021 FIFA U-17 World Cup were canceled due to the global health pandemic. The U-17s' last international action came at a UEFA Development Tournament in February 2020, just before the global COVID-19 pandemic shut down the sporting world. There, the U-17s faced off against Spain, England and Denmark in what turned out to be the only matches of the 2020-21 U-17 cycle.
Twelve clubs are represented on the roster, with 18 players coming from Major League Soccer set-ups. Four players come from the San Jose Earthquakes, three play at Houston Dynamo, while two each come from the LA Galaxy, Philadelphia Union and Seattle Sounders. Two players are based abroad in Spain — Barcelona goalkeeper Diego Kochen and UE Cornella midfielder Pedro Soma.