USMNT roster named for June training camp in Denver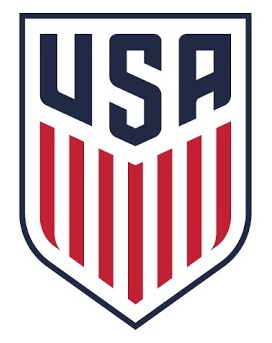 CHICAGO (Via U.S. Soccer) – U.S. Men's National Team head coach Bruce Arena has called 27 players to training camp in advance of the USA's three June matches, including the two critical World Cup Qualifiers against Trinidad & Tobago and Mexico.
"I think we have a good group," Arena said. "I'm still in the early goings with this team and I haven't seen all of our players, so this camp gives me the opportunity to see six new faces we haven't had in with the team yet, which is valuable. It's also great that we're able to bring back 21 players that have been in with our program already in 2017. We have a roster that has good balance all over, we have good young players and hopefully it's a team we can put together to get us points in both games."
Players begin reporting May 28 into Denver ahead of USA-Trinidad & Tobago, presented by Liberty Mutual Insurance. Kickoff in front of what is expected to be a capacity crowd at Dick's Sporting Goods Park is set for 5:50 p.m. MT, and the match will be broadcast on FS1, UniMas and UDN.
+READ: USA draws Saudi Arabia 1-1, wins group at FIFA U-20 World Cup
Only three days later, the U.S. will seek its first three points away to Mexico in World Cup Qualifying. The historic Estadio Azteca in Mexico City hosts the 66th meeting between the teams since 1934, which will be televised on FS1, Univision and UDN beginning at 7:30 p.m.
In preparation for the World Cup Qualifiers, the MNT will play a tune-up against Venezuela on June 3 at Rio Tinto Stadium in Sandy, Utah. FS1 and the Univision networks have the call at 8 p.m. MT.
Fans can also follow all three games live on Facebook and Twitter at @ussoccer and @ussoccer_esp.
U.S. MNT Roster By Position (Club; WCQ Caps/Goals)

GOALKEEPERS (4): Brad Guzan (Atlanta United FC; 13/0), Ethan Horvath (Club Brugge/BEL; 0/0), Tim Howard (Colorado Rapids; 35/0), Nick Rimando (Real Salt Lake; 0/0)
DEFENDERS (11): DaMarcus Beasley (Houston Dynamo; 33/6),Matt Besler (Sporting Kansas City; 11/1), John Brooks (Hertha Berlin/GER; 3/0), Geoff Cameron (Stoke City/ENG; 20/2), Timmy Chandler (Eintracht Frankfurt/GER; 3/0), Omar Gonzalez (Pachuca/MEX; 14/0), Matt Hedges (FC Dallas; 0/0), Tim Ream (Fulham/ENG; 4/0), Jorge Villafaña (Santos Laguna/MEX; 2/0), DeAndre Yedlin (Newcastle United/ENG; 6/0), Graham Zusi (Sporting Kansas City; 17/3)
MIDFIELDERS (8): Kellyn Acosta (FC Dallas; 2/0),Paul Arriola (Club Tijuana/MEX; 2/1),Alejandro Bedoya (Philadelphia Union; 8/0), Michael Bradley (Toronto FC/CAN; 33/6), Fabian Johnson (Borussia Mönchengladbach/GER; 15/1), Dax McCarty (Chicago Fire; 0/0), Darlington Nagbe (Portland Timbers; 5/0), Christian Pulisic (Borussia Dortmund/GER; 38/18)
FORWARDS (4): Jozy Altidore (Toronto FC/CAN; 36/16), Clint Dempsey (Seattle Sounders FC; 38/18), Jordan Morris (Seattle Sounders FC; 3/0), Bobby Wood (Hamburg/GER; 8/4)
REINFORCEMENTS ARRIVE
A host of European-based players return to the MNT fold after missing the World Cup Qualifiers in March. For the first time during his current tenure, U.S. boss Bruce Arena will have Brad Guzan, Timmy Chandler, Fabian Johnson, Bobby Wood and DeAndre Yedlin available for selection. Guzan was unavailable while being his wife during the birth of their second child; the remaining contingent were dealing with a variety of injuries and illnesses.
HALFWAY POINT OF THE HEX
The home tilt against Trinidad marks the halfway point of the Final Round, with the U.S. currently sitting in fourth place in the six-team table. After suffering two losses to open the Hex, the U.S. bounced back with a resounding 6-0 shutout of Honduras in San Jose before picking up a vital point on the road in a 1-1 draw against Panama. At this point, the MNT still has three home and three away matches to go. [STANDINGS]
#GET3
Historically, qualifying for the World Cup through CONCACAF requires earning results at home, and once again the immediate focus for the MNT is getting three points against Trinidad & Tobago in Denver. DSG Park is hosting a qualifier for the third-consecutive qualifying cycle. The U.S. has posted two shutout victories, including the famous Snowclasico in 2013 against Costa Rica. Overall, the United States is 4-1-0 in the state of Colorado since 1991.
ROSTER NOTES
A total of 11 players on the roster have made 10 or more FIFA World Cup Qualifying appearances: Clint Dempsey (38), Jozy Altidore (36), Tim Howard (35), DaMarcus Beasley and Michael Bradley (33 each), Geoff Cameron (20), Graham Zusi (17), Fabian Johnson (15), Omar Gonzalez (14), Brad Guzan (13) and Matt Besler (10).
Fifteen players appeared in at least one of the March World Cup Qualifying matches: Kellyn Acosta, Altidore, Paul Arriola, Alejandro Bedoya, Bradley, John Brooks, Cameron, Dempsey, Gonzalez, Howard, Darlington Nagbe, Christian Pulisic, Tim Ream, Jorge Villafaña and Zusi.
Four players will come to camp in search of their World Cup Qualifying debuts: goalkeepers Nick Rimando and Ethan Horvath, defender Matt Hedges and midfielder Dax McCarty.

Altidore, Besler, Bradley, Brooks and Cameron come into camp on World Cup Qualifying caution watch and will serve a one-match suspension with their next yellow card.

Already the USA's all-time leader in World Cup Qualifying goals with 18, Dempsey is on the cusp of moving into first in two other areas during this camp. With 56 career goals for the MNT, the veteran forward sits just one back of Landon Donovan for the all-time lead, and is only two games behind Donovan for first on the USA's all-time World Cup Qualifying caps list (40).
With 16 total, Altidore is only two goals back of Dempsey for the MNT's all-time World Cup Qualifying lead.
Four players on the roster have scored against Trinidad & Tobago in World Cup Qualifying. Altidore is the USA's all-time leading scorer against the Soca Warriors with five goals, while Arriola, Bradley and Dempsey have all tallied once.
Ten players have previous World Cup Qualifying experience against Mexico in Estadio Azteca: Altidore, Bradley and Dempsey (two games each), Beasley, Besler, Cameron, Gonzalez, Guzan, Howard and Zusi.
Six players have scored against El Trí: Bradley (4), Altidore, Beasley, Cameron, Morris and Wood (1 each).
Three players have tallied World Cup Qualifying goals against Mexico: Bradley (2), Beasley and Wood.
Having helped Newcastle United to the EFL Championship title and promotion back to the English Premier League, DeAndre Yedlin returns to MNT camp for the first time since November 2016.
The case is the same for striker Bobby Wood, who tallied nine goals across all competitions for Hamburg, helping the club avoid relegation from the Bundesliga on the final day of the season.
Three players on the roster play for clubs in Mexico: Arriola, (Club Tijuana), Gonzalez (Pachuca) and Jorge Villafaña (Santos Laguna). Beasley also previously played for Puebla from 2011-2014.
Gonzalez comes into camp on the heels of winning the 2016-17 CONCACAF Champions League title with Pachuca in April. With the regional crown, Gonzalez became the first U.S. player to win the trifecta of the CONCACAF Champions League, Liga MX and M.L.S. Cup.
DaMarcus Beasley made his World Cup Qualifying debut against Trinidad & Tobago on Nov. 11, 2001. Should he appear against the Soca Warriors or El TríI,he would become the first U.S. player to play in five different FIFA World Cup Qualifying cycles.
Both coming off strong seasons, Christian Pulisic and Timmy Chandler arrive in camp after playing in

Saturday's

DFB-Pokal Final. With Dortmund's 2-1 victory, Pulisic, who drew a foul to set up the winning PK, became just the second U.S. international to win the historic German competition after Thomas Dooley did it with Kaiserslautern in 1990.