USL to launch third-division league in 2019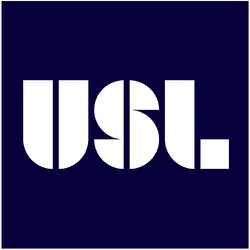 TAMPA, Florida (Via USL) – The United Soccer League has announced plans to launch a third-division men's professional league, which will begin play in 2019.
The USL's model will target communities ranging in population from 150,000 to one million. More than 75 million people in these U.S. markets do not have access to a local professional soccer club. The new third-division league will also create opportunities to showcase homegrown talent alongside experienced players from across the globe.
The league will focus on launching new third-division clubs in markets that possess strong local ownership groups, populations with broad-based diversity, a vibrant millennial and strong family base, established corporate support, and stadiums to properly showcase the sport for fans, partners and the public.
"We are in a unique position to lead the sport's next phase of growth with a proven and exciting competition model, the same which has made the USL the top Division II league in North America," said CEO Alec Papadakis. "With elite competition and strong ownership groups providing unrivaled fan experiences, the USL will continue shaping the future of professional soccer through a third-division league, cultivating and bonding local supporters through the 'beautiful game' for generations to come."
Plans for the third-division league have been in development for more than 18 months, and market discussions are well underway with numerous potential owners who have extensive experience in MiLB and other professional sports leagues. Official branding for the new Division III league, as well as inaugural teams and preliminary competition format will be announced in the summer of 2017.
The new league will immediately benefit from several new USL initiatives, including the recently launched USL Productions, the league's $10 million broadcast and content arm featuring a modern broadcast and production facility in South Florida. Developed in partnership with industry leader VISTA Worldlink, USL Productions provides all USL clubs with first class broadcast services, more than 1,000 hours of original content, distributed throughout the U.S. and abroad.