Soccer fam: 2017 shaping up as a special year for the Harkes clan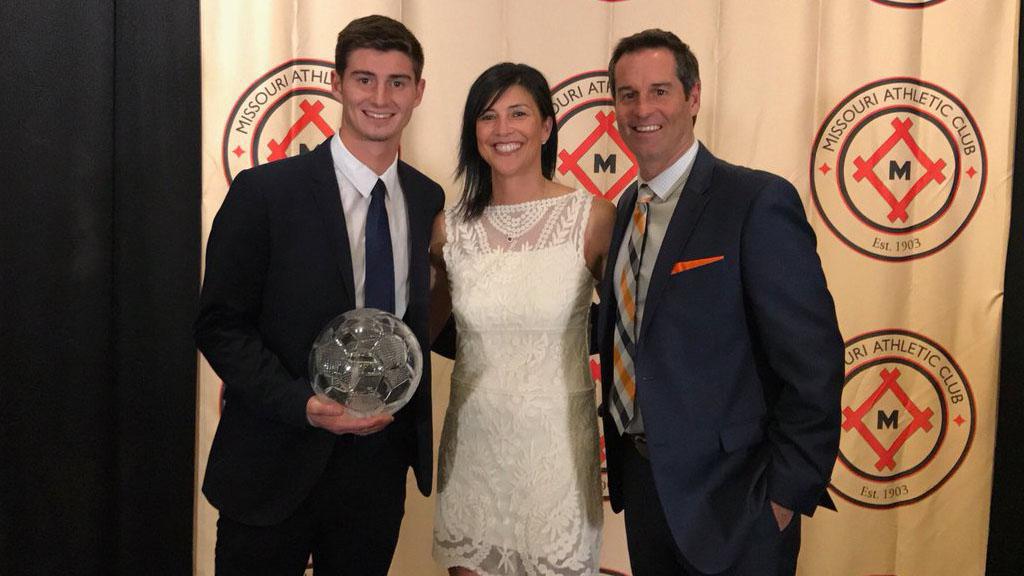 WASHINGTON – Ian won the 2016 MAC Hermann Trophy as NCAA soccer's best player and just signed a Homegrown player contract with D.C. United to begin his professional career in Major League Soccer. Lauren is working her way through her college career in the rough-and-tumble Atlantic Coast Conference at Clemson. Lily is a standout player for Bishop O'Connell High School and McLean Youth Soccer's Under-17 ECNL team.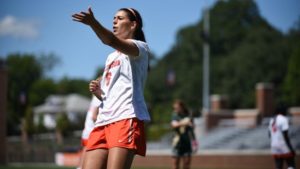 Cindi is an age group director at MYS and coaches the club's U-18 ECNL team. And John is the head coach and director of soccer at FC Cincinnati, the most talked-about club in the United Soccer League and a prominent candidate for future MLS expansion.
Safe to say things are going pretty well on the soccer front for the Harkes family.
"There's a lot to look forward to," John told SoccerWire.com by phone earlier this month as he made the now-familiar drive west to Ohio from the family's Northern Virginia home.
His duties in Cincinnati require him to travel back and forth across the Appalachians fairly often. But John sounds like a happy man as he prepares for the second year of his adventure with FCC, who stunned the nation last season with a litany of packed crowds at Nippert Stadium, routinely outdrawing MLS and NASL clubs and tapping into a fervent soccer culture in a city long seen as a backwater for the sport. FCC also prospered on the field, qualifying for the USL playoffs with one of the best records in the league.
Not bad for Harkes' first professional-level coaching job in nearly a decade. Now he is aiming to lead the Lions to their league's championship.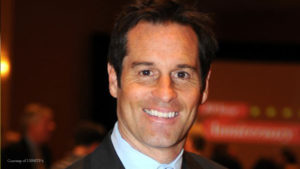 "From a club standpoint, we're looking to build and win a championship in the USL. We're looking to add some quality pieces here to make it even more competitive within our team, so I'm pretty optimistic so far. But we've got a lot of work ahead," he said. "We can't settle for anything – we finished third out of 29 teams, which is remarkable, but at the same time, we want more. We want to win it."
While speculation swirls as FCC's hunt for a place in MLS intensifies off the field, Harkes prefers to dwell on the more immediate matters at hand.
"All we can do is focus on our 2017 season right now. We're full steam ahead with trying to win a championship in the USL," he said. "Right now we can't speculate [on MLS entry]. It was exciting when [MLS commissioner] Don Garber came into town – our supporters groups and our community and our fan base showed the passion that's in Cincinnati, the loyalty that's there and the love for the game.
"We've just got to continue pushing on as best as we can and right now my job as a head coach and director of soccer is to put this roster together and make sure we challenge in the right way for a championship."
He'll probably still do his best to spend plenty of time in the Washington, D.C. area this year, however. Ian, the oldest of his and Cindi's three children, began preseason training camp as a rookie with his dad's former club this week, and harbors realistic hopes of earning significant playing time in the Black-and-Red midfield.
Ironically, he will attempt to do so in what the club is branding as its last year at RFK Stadium, the same venue where his father shined as a luminary of MLS' inaugural season two decades ago.
"It's definitely an exciting time for the club. I think it's going to be a big year, the last year at home [at RFK]. Every home game's going to be kind of special," Ian told reporters at RFK this week. United are in the final stages of approval for their new stadium project at Buzzard Point in Southwest D.C.
"Moving to a new era, that's really cool to be a part of."
After lighting up the NCAA Division I scene with Wake Forest over the past four years, Ian could've used his British passport (he was born in England during John's playing days at Derby County) to explore pro opportunities in Europe. But after a few weeks of contemplation following a frantic December in which he led Wake Forest to the College Cup championship game and finished his undergraduate degree in a one-week span, he accepted D.C.'s Homegrown contract offer.
"I'm excited to work with a club that's had so much history and has been a real force in the league," said Ian this week. "I like how they're just an exciting attacking team, they like to press pretty high and get after the ball right away. That was something I learned to do a lot at school and hopefully I can make an impact and just learn and try and challenge other teammates, and they obviously will challenge me."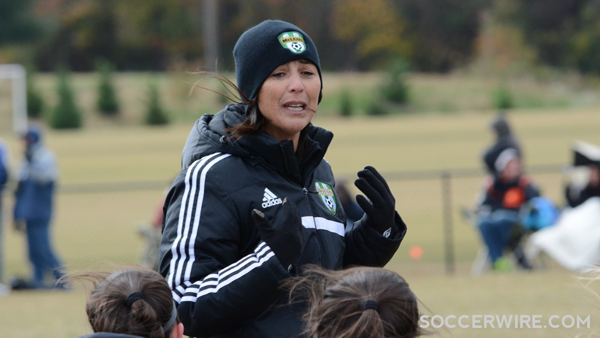 Cindi was a prolific goalscorer during her own standout playing career. But Ian, Lauren and – so far – Lily are central midfielder types in the mold of their father's later years, rather than the wing dynamo that was John in his younger days in England.
"He was on the wing a lot," said Ian of his dad. "I think he was maybe a little more attacking-minded than me, just with 1-on-1 situations, he liked to cut people up on the wings and things like that. When he moved into [central] midfield, there was a lot more similarities with how we liked to control the game and the tempo, and try to set people up and pick out the runs in behind."
Ian completed a five-week internship with American Financial in Cincinnati last summer and trained with FCC while he was there, providing his father with a memorable experience that may be tough to replicate given the entire Harkes clan's busy years ahead.
"We enjoyed it – there's nothing better than seeing your son play and compete at a high level," said John. "You've got to enjoy the moments as they come.
"[Ian] is a very cerebral guy, he's very well thought-out, a very good young man and I'm proud of him. He's got a lot on his plate but it's all good stuff."