US Youth Soccer Region II Championships kick off in Indiana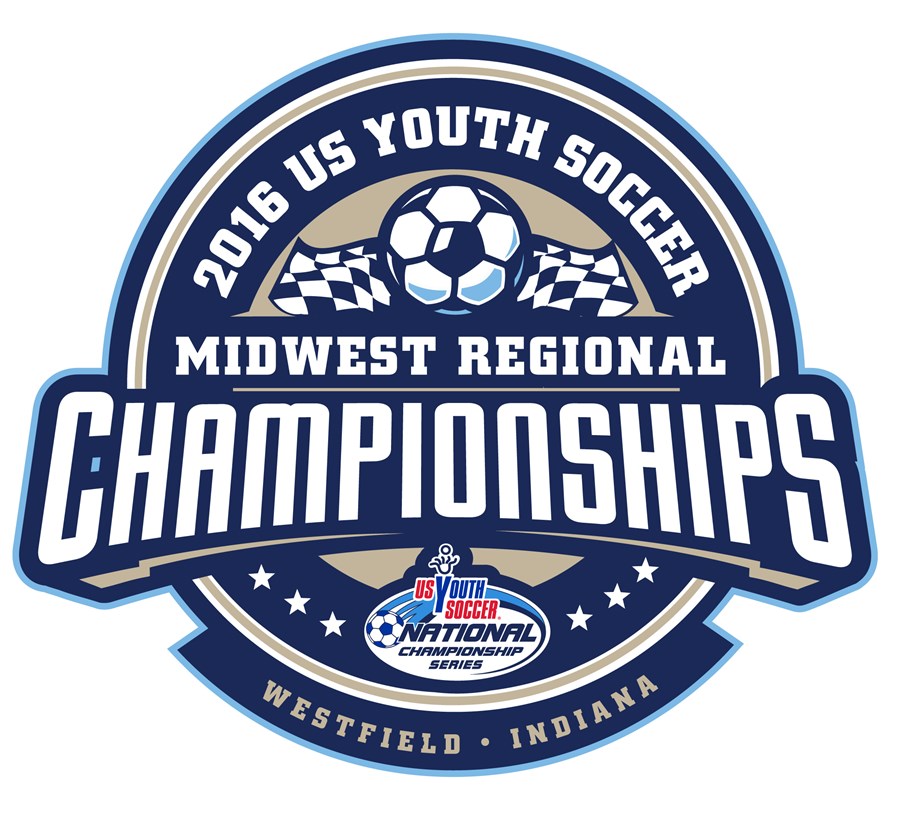 Preliminary Games – Day 1 of 3
Schedule, Standings and Scores
WESTFIELD, Ind. (Via US Youth Soccer) – The 2016 US Youth Soccer Region II (Midwest) Championships kicked off Friday at Grand Park Sports Complex in Westfield, Ind. Teams comprised of state champions as well as US Youth Soccer Midwest Regional League champions and wildcards, commenced day one with hopes of advancing to knockout rounds, and ultimately earning a berth to the 2016 US Youth Soccer National Championships in Frisco, Texas.
The 216 participating US Youth Soccer Boys and Girls teams in the Under-13 through Under-19 age groups represent 14 State Associations – host Indiana Soccer Association, and Illinois, Iowa, Kansas, Kentucky, Michigan, Minnesota, Missouri, Nebraska, North Dakota, Ohio North, Ohio South, South Dakota and Wisconsin.
Seven teams this year are back to defend their 2015 US Youth Soccer Region II Championship titles. Five girls teams include: Under-14 Girls PSG Gators 02 Orange (MI), Under-15 CUP Gold 00/01 (OH-S), Under-16 Girls Pink Panthers Elite (MO), Under-18 Girls KHA Red (OH-S) and Under-19 Girls KC Metro Dynamos (KS). The boys' side includes: Under-15 Boys LFSC Geerling (MO) and Under-19 Boys Kansas Rush Academy Blue 96/97 (KS).
The Under-14 Girls team, PSG Gators 02 Orange (MI), is also back to defend their 2015 US Youth Soccer National Championship. They started off the tournament on a positive note with a 1-0 win against Michigan Jaguars 02 Green (MI).
Some highlights from Friday's games:
Under-13 Boys
St. Louis Scott Gallagher SC (MO) came out firing against VSA (IA) as Ben Wunsch took a shot from the side of the 18-yard box and hit the side net in the 11th minute of the match. St. Louis continued to pound more shots on goal and two minutes later, George Dietrich received a pass with his back facing the goal. Dietrich spun the VSA defender and placed the ball in the right corner of the goal. St. Louis's Braeden Musielak topped off the score with a final goal in the 60th minute for ultimately a 3-0 win.
Under-15 Boys
In the first half between Springfield SC Netherlands (MO) and local area team Indiana Elite FC 00 Premier (IN), Springfield SC began the action with several opportunities at goal. One of the Missouri team's first chances included a cross from Jaxon Riddle deep in the corner which was sent straight into the 18-yard box. The ball just skimmed his teammate's head and only a few feet from the goal. Indiana Elite earned some good looks at goal especially when Rafael Garcia blasted the ball from about 25 yards out, nearly hitting the upper net. After back-and-forth shots from both teams throughout the game, the match ended in a 0-0 tie.
Under-16 Girls
LSC EGA Maroon 99/00 (NE) put on the pressure early in the game against Midwest United 00 Royal (MI) as they had multiple shots on goal along with two corners and a free kick. The momentum switched as Midwest United earned a penalty kick and Madeline Becker stepped up to take it and gave her team a 1-0 lead. Midwest United gained more of a rhythm and in the 32nd minute, the ball was crossed in and Lauryn Deshane slotted the ball into the goal. LSC EGA attempted to get back into the game and take their opportunities, but Midwest United earned the 2-0 victory.
Under-17 Boys
Ohio Galaxies FC 98 Elite (OH-S) and Lexington FC White (KY) faced off in an evenly matched game which resulted in a 3-2 win for Ohio Galaxies. Colin Foley put Ohio Galaxies on the board first after a diagonal cross was sent into the 18-yard box, giving Colin a chance to score. Lexington FC responded when Kamron Stout stole the ball from an Ohio Galaxies defender, passed it off to his teammate and received it behind the defenders for a clear shot at goal. Ohio Galaxies' Alexander Narog put the team ahead once again after scoring on a header. However, Lexington FC did not allow their opponents any breathing room as Will Newton tied up the game just two minutes later. As the match remained tied going into the second half, Foley headed in his second goal of the day for the game winner, and Ohio Galaxies held off Lexington FC until the final minute.
"I was a little disappointed that we gave up the goals right after scoring, but I liked how we fought and got the leads back and finished the game off well," Ohio Galaxies head coach Tom Robey said. "Everybody's good. Anybody can win. You have to show up and play your best. If you don't, you're going to go home losing."
Under-18 Girls
The matchup between Cincinnati Soccer Alliance (OH-S) and DASC Black (SD) consisted of back-and-forth scoring and a final 3-2 win in Cincinnati Soccer Alliance's favor. DASC first took a 1-0 lead as a long ball bounced off of the Cincinnati Soccer Alliance goalkeeper and consequently the goal post, allowing Grace Behm to finish. Just before the end of the first half, Holly Barlage from Cincinnati Soccer Alliance kept the team in the game with a goal. In the second half, DASC played a ball through the defenders for Behm to pick up and score, placing them ahead for the second time. Cincinnati Soccer Alliance came right back when Alexandra Evanchyk took a corner kick and Courtney Spicer headed the ball in for a goal. It was Cincinnati Soccer Alliance's Maggie Ohmer that would earn them the winning goal. The final goal started when a DASC defender passed the ball back to the goalkeeper, but Ohmer pressured the goalkeeper, blocked her kick and in turn, the ball rolled into the goal for the win.
"With the heat and everything like that, the work rate in the last 20 minutes is what gave us those two extra goals, so I'm pleased with it," Cincinnati Soccer Alliance head coach Alex Rawlings said. "Once they got possession and complemented it with some work rate, it broke down the other team's defense. There's a mental challenge every time you come to regionals and you have to come back and come from behind. That's a tough accomplishment to hit, so I'm proud of them."
Under-19 Girls
Strike FC Premier 1 (WI) completed its first preliminary game with a 5-1 win against MN TwinStars Academy Revenge (MN). MN TwinStars got on the board first with a goal from Margaret Sipe in the seventh minute, but Strike FC's Danielle Sowinski answered with a goal three minutes later. In the second half, Strike FC's Julia Zach received a pass deep by the goal, turned and netted the ball to take a 2-1 lead. Soon after, Zach and Sowinski each earned their second goal of the game, and McKenna Vento added a last-minute goal to Strike FC's victory.
For a full box score of day one games, click here.
Regional winners of the Under-13 through Under-19 age groups earn a berth to the 2016 US Youth Soccer National Championships, held July 26-31 at the Toyota Soccer Center in Frisco, Texas. The US Youth Soccer National Championships will consist of US Youth Soccer Regional Champions in the Under-13 through Under-19 Boys and Girls age groups, as well as the US Youth Soccer National League qualifiers in the Under-14 through Under-18 Boys and Girls age groups to complete the field of 96 teams.