US Youth Soccer Region I Championships Day 2 Recap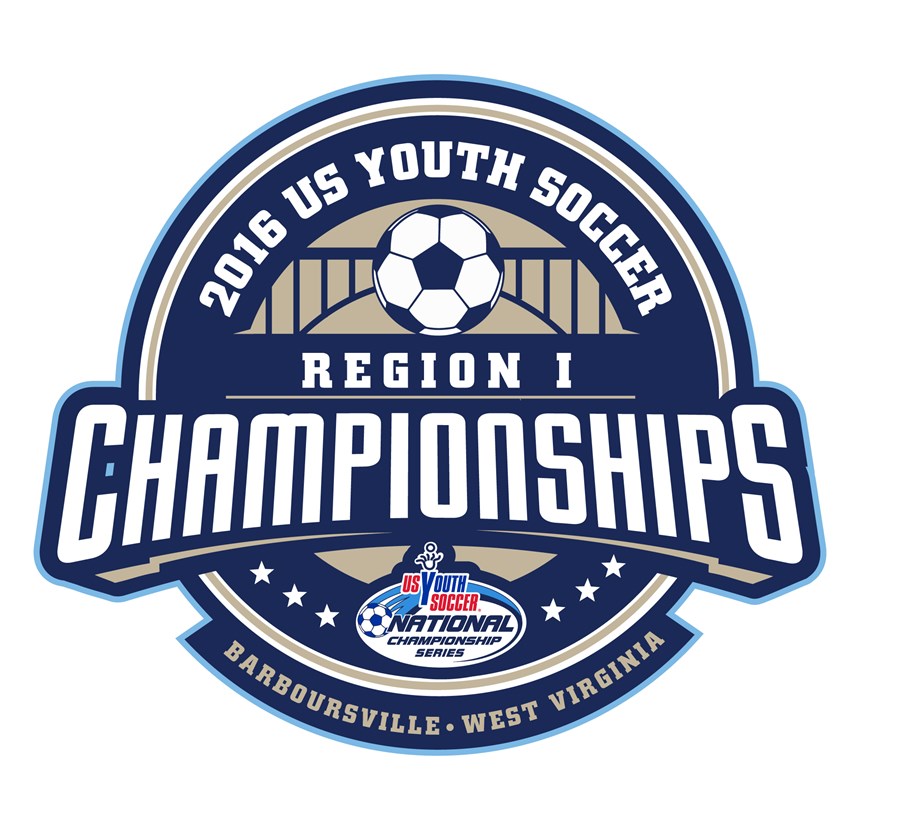 Barboursville, W.Va. (Via US Youth Soccer) – The second day of preliminary matches has concluded for the US Youth Soccer Region I Championships at the Scott Orthopedic Soccer Complex, the Soccer Stadium at Marshall University and Barboursville Soccer Complex in Barboursville, W.Va.
Click here for an entire box score of today's games.
While some teams have already secured their spot in Monday's semifinals, the fate of most will be decided Sunday for the chance to advance.
Under-15 Boys STA Morris United (NJ) is playing in its first Regional Championships but have already made its mark through the first two days of play going undefeated and earning a spot to Monday's semifinals. After a close first game against SF Vikings Dragons (MA), STA Morris stepped up its game on Day Two and defeated PA Crew (PA-W) 5-0 and got some help from the other teams in their group to realize its goal of reaching the semifinals.
+Read: US Youth Soccer Region I Championships Day 1 Recap
"They're really happy they've had a great season and they knew this was going to be a really big event for them," said STA Morris Head coach Shane Bullock. "Our minimal target was semifinals and they're very pleased to have that on the second day. Now we want to push on and try to make the final Tuesday"
"Advancing to finals is what we've committed to do fundamentally. We've set many targets and we know as we progress into the knockout stage there will be even tougher games. We're aware of some of the teams that we could come up against, and we're fully ready to push that limit and get to the finals and make Nationals."
Notes from a few of today's games…
Under-13 Boys
Philadelphia Ukranian Nationals Zoria Black (PA-E) didn't back down against Arlington Barca Red (VA) in an Under-13 Boys Group A game. Ukrainian Nationals took the lead after scoring in the 54th minute, but Arlington leveled the score just four minutes later when Jorge Dickens scored in the 58th minute. Both teams had opportunities in the last few minutes with Ukranian Nationals slipping a free kick just wide and then Arlington failing to convert off a great breakaway chance that ended up being shot right at the keeper. The tie puts Arlington in second place and the result of the game tomorrow against Arsenal 02/03 Navy (PA-W) will decide who advances from Group A to Monday's semifinal.
Under-14 Girls
BRYC 01 Elite (VA) defeated West Islip Wildcats on the second day of play to remain tied atop the Under-14 Girls Group A standings with four points. Despite dominating possession in the first half, BRYC struggled to find the back of the net with West Islip Wildcats (NY-E) sitting deep. The flood gates opened just before the end of the first half when Aria Nagai got to the endline and found Tiffany Bui in front of the net with a cross for a 1-0 lead. Just two minutes later, Meghan Kenefick hit a high looping shot that dropped over the West Islip keeper. Bui added her second of the game just a minute later when she connected with a perfect arching ball in behind the defenders from Nagai. BRYC added three more goals from Edna Konte, Victoria Weber with Meghan Kenefick adding her second in the 50th minute to finish the scoring. BRYC will need to be careful on day three with Greater Binghamton United FC (NY-W) tied with them on points atop the table.
Under-15 Boys
Under-15 STA Morris United (NJ) continued its dream start by grabbing a big win over PA Crew (PA-W) on day two of play. STA started off strong with a goal in just the second minute of play and then finished the first half with a goal from Chris Noriega. STA continued its scoring early in the second half when a corner kick was headed back across the face of goal and smashed home by Dominik Demcak. The next goal was played into the box by Elie Kapengut and took a deflection off a Crew defender and into the bottom corner. Demcak picked up his second of the day when he flipped the ball over a sliding defender and then buried it close range. With the win, STA Morris sealed its place in Monday's semifinals.
"It was very important that we came out professionally and we started out well," STA Head Coach Shane Bullock said. "We were very clinical at the end and put in a great team performance. We had the right attitude and we were very good from the offset and we were able to make it fairly comfortable for ourselves.
Under-16 Boys
In a Group C battle between Baltimore Celtic SC Christos (MD) and Dix Hills Hurricanes (NY-E), the Maryland side came out with 2-1 victory. Baltimore struck first when Gouanou Kouemi was pulled down in the box. Kouemi made the most of his penalty kick to give his side a 1-0 lead. Right before the stroke of halftime, Dix Hills received a penalty kick for a foul in the box. Leo Musacchia stepped up and evened the score. Celtic grabbed the game winner in the 47th minute when Jacob Mazzei got on the end of a ball and smashed his attempt home to give Celtic the 2-1 lead. Dix Hills pushed for an equalizer, but Celtic handled the barrage and kept the New York side off the scoreboard to seal the victory.
Under-18 Girls
FC Europa Sol (PA-E) defeated DE Rush (DE) 2-0 to claim sole command of the top spot in the Under-18 Girls Group A and clinched a spot in Monday's semifinals. FC Europa started the scoring in the 16th minute when Emilie Kupsov received a ball over the top of the Rush back line. Kupsov made no mistakes finishing her chance to make the score 1-0. In the 39th minute, Kupsov dropped a beautiful pass to Kayleigh Kardos who dribbled through a couple defenders and made the score 2-0 with a close range finish. The Pennsylvania side defended well in the second half and held off any scoring attempts and the game ended 2-0.
"One of the things we said to the girls is that every team you are going to play here is going to be a State Champion or finalist, or have played in the National League," said FC Europa Sol coach Dave Pettican. "You're going to be coming here and be competing against the best of the best and so we have to make sure we're on our game, ready and organized. Every game here is a chess match as a coach. I think these girls are up for the challenge."
Regional winners of the Under-13 through Under-19 age groups earn a berth to the 2016 US Youth Soccer National Championships to be played July 25-31, at Toyota Soccer Center in Frisco, Texas.