US Youth Soccer Region I Championships Day 3 Recap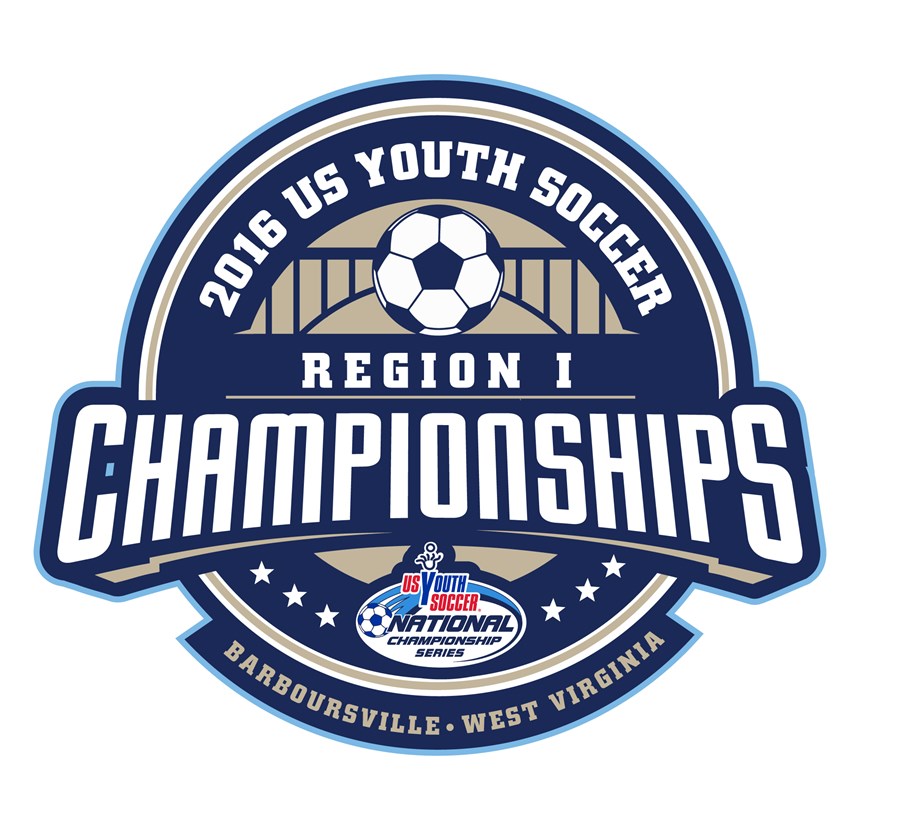 Preliminary Games, Day 3 of 3
Semifinal Schedule Updates Due To Weather
Barboursville, W.Va. (Via US Youth Soccer) – Competition was at its peak on the final day of preliminary play at the 2016 US Youth Soccer Region I Championships as teams battled for a spot in Monday's semifinal matches.
The Regional Championships carry a tradition as a proving ground, as every team must earn their way into the competition and everyone has to work hard if they want to leave as Regional Champions. No game is an easy match no matter how you qualify for the event. Under-16 Girls Beadling Bombers (PA-W) qualified as Region I Champions League winners in its age-group, but it took a close Day 3 game against home side WVFC99 Black (WV) in order to seal its first trip to Region I Championships semifinals.
"This year these girls have really stepped up to the plate," said Beadling Head Coach Erik Duffy. "West Virginia gave us all we could handle. They were by far the strongest of the three teams we've played, and they really had us under the gun and we were fortunate to win the game. So it's exciting for us to go play tomorrow again."
+Read: US Youth Soccer Region I Championships Day 2 Recap
"To go to Nationals in Frisco is obviously the goal once you're here. To be one of the final four teams here and compete just increases how great an experience it is to be here. We're going to give everything we've got tomorrow.  We're not happy to just be playing tomorrow, we want to win tomorrow, and we'll see what happens."
Notes from a few of today's games…
Under-12 Boys 8v8
Bethesda SC Blue 03 (MD) topped Group A with 21 goals to its name and just one against to advance to the semifinals where they will face home side Fury (WV) who advance as the wildcard into the semifinals. In the other semifinals, Group B winner Beadling Elite (PA-W) will look to keep its clean sheet streak intact as they face LMVSC Patriots Red (VA) which has scored nine goals through three games.
Under-12 Girls 8v8
The Under-12 Girls 8v8 semifinal matchups are set for Monday with three group winners and one wildcard set to compete for a shot at the Regional title. NJ Crush Fire (NJ) went undefeated through its group and will face an undefeated BRYC Elite (VA) side. The other semifinal will host Group A winners Allegheny Force FC (PA-W) who will matchup against Greater Binghamton United FC 03 Select (NY-W) who earned the wildcard spot after winning its match today and getting some help from other games in the group.
Under-12 Boys
Cedar Stars Academy (NJ) finished first place in the division scoring 16 goals and allowing none. The New Jersey side will face a Charleston FC side who advance to the semifinals via a shootout with Henlopen Hammerheads (SC) for the fourth spot. South Central Premier 03/04 (CT) will face off against WVFC Black (WV) and will be looking for a similar result to its 5-2 win against the West Virginia side during group play.
Under-12 Girls
SDFC Galaxy Yellow (NJ) finished first in the division and will play Mountaineer United SC (WV) in the semifinals in a rematch of today's game which ended 2-0 in favor of the New Jersey team. Delaware Union Orange (DE) defeated FCWU (WV) 4-0 to grab a spot in the semifinals where they'll be playing Smithtown Panthers (NY-E). This could be a close semifinals games as the teams participating in semifinals only allowed a total of 5 goals combined during group play.
Under-18 Boys
Under-18 Boys Lehigh Valley United 97's (PA-E) shutout streak came to an end today but it did just enough against Bridgeport Premier FC (CT)to make it into the semifinals. Bridgeport came into the game needing a win and got on the scoreboard first with a Yoel Salvador goal in the 27th minute. Evan Vare leveled the teams in the 70th minute and Lehigh Valley held off Bridgeport to secure the tie and its spot in the semifinals. Lehigh Valley United advances to play Baltimore Celtic 97/98 (MD), who defeated the Pennsylvania side 1-0 in the 2015 Region I Championships final.
Under-19 Girls
Under-19 Girls division got its second day of play underway today as teams battled for important positions within the group. McLean 96 Green (VA) defeated Far Post Premier (VT) 5-3 to stay undefeated and to keep the top position. Far Post took the early lead on a Kallie Villemaire goal in just the 4th minute, but just shortly after, Jarena Harmon scored a brace to give McLean the lead. McLean's Kristin Schnurr added the teams third just two minutes later and her teammate Ayan Adu scored what would be the game winner in the 29th minute of play. Far Post added a goal from Madison Feeney to cut the lead in half. McLean added to its lead in the 63rd minute with a goal from Kristina Diana and Far Post finished the scoring when Feeney completed her brace to bring the final score to 5-2.
VSA Heat 96 Blue (VA) saw its comeback fall short as the Virginia side lost 4-3 to Vincent United Pride (PA-E). VSA will match up with in-state foe McLean tomorrow in a must win game for VSA. With any combinations of results available, any of the teams could get a result and some help to join McLean, who has clinched, in Tuesday's final.
Under-19 Boys
Each year the Under-19 Boys group is special as each team is playing for not only a Regional Championship, but the right to advance to the US Youth Soccer National Championships for its chance at winning the most coveted trophy in youth sports, the James. P. McGuire Cup.
ABGC Annandale United (VA) topped group B and advances to play Baltimore Celtic 96/97 (MD), who grabbed the wildcard spot, in the semifinals. Celtic picked up an important 3-0 win against Arsenal Football Club on the final day to clinch the tiebreakers for the wildcard spot. ABGC nabbed an important victory today to finished tied with Empire United Soccer Academy Buffalo (NY-W) ABGC's earlier 3-2 win against Empire gave it the head-to-head tiebreaker and the spot in the semifinals.
In the other Under-19 Boys semifinal, FC Blazers 96/97 (MA) matches up against former US Youth Soccer National Champions Smithtown Kickers SC Arsenal (NY-E). Both teams went undefeated in groups play with a combined 21 goals for and only three against. Those watching should expect a great match, with both sides capable of exploding offensively but packing powerful defenses.