Roster named for U.S. U-14 Girls National Team camp in Colorado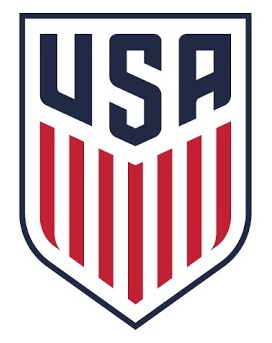 CHICAGO (Via U.S. Soccer) – U.S. Under-14 Girls' National Team head coach April Kater has called up 36 players for the second training camp of the year for this age group. The camp will run from July 9-16 in Ft. Collins, Colorado.
The majority of the players on the roster were born in 2002, with eight born in 2003 and one in 2004. The U.S U-14 GNT did not have programming last year as players born in odd years start with two years in the U-15 Girls' National Team program.
+Read: U.S. U-18 Women's National Team roster named for England training camp
For this cycle, with the majority of players born in an even year, which are the age-cut-off years for the FIFA U-20 Women's World Cup, the players follow the path of one year as U-14s and then move to the Under-16 GNT (2 years), Under-18 WNT (2 years) and Under-20 WNT (2 years). These players are on a path that for some may lead to the 2022 FIFA U-20 Women's World Cup.
U.S. U-14 Girls' National Team Roster by Position
GOALKEEPERS (4): Ryan Campbell (So Cal Blues; Dana Point, Calif.), Mia Justus (PDA; North Brunswick, N.J.), Lauren Kellett (Dallas Sting; Coppell, Texas), Stephanie Sparkowski (East Meadow SC; East Meadow, N.Y.)
DEFENDERS (10): Sydney Bloch (Beach FC; Redondo Beach, Calif.), Baleigh Bruster (Tophat SC; Smyrna, Ga.), Kayla Colbert (Arsenal FC; Rancho Cucamonga, Calif.), Kylie Daigle (Penn Fusion; Millville, N.J.), Talia DellaPeruta (Tophat SC; Cumming, Ga.), Samar Guidry (FC Dallas; McKinney, Texas), Olivia Migli (FC Virginia; Haymarket, Va.), Emily Royson (PDA; Toms River, N.J.), Faith Slimmer (South Jersey Elite; Mauricetown, N.J.), Dasia Torbert (Tophat SC; Dacula, Ga.)
MIDFIELDERS (13): Abby Allen (Lonestar SC; Austin, Texas), Erin Carleton (Concorde Fire; Powder Springs, Ga.), Leah Chancey (Solar Chelsea; Ovilla, Texas), Devi Dudley (Utah Celtic FC; American Fork, Utah), Emma Egizii (Beach FC; Downey, Calif.), Jillian Martinez (Lonestar SC; San Antonio, Texas), Jaiden McClellan (Crossfire United Oregon; Wilsonville, Ore.), Alexis Missimo (Solar Chelsea; Southlake, Texas), Avery Patterson (Florida Elite Soccer Academy; Jacksonville, Fla.), Michaela Rosenbaum (Santa Rosa United; Rohnert Park, Calif.), Bella Sember (East Meadow SC; Centerport, N.Y.), Allyson Sentnor (South Shore Select; Hanson, Mass.), Grace Watkins (Slammers FC; Manhattan Beach, Calif.)
FORWARDS (9): Kailyn Dudukovich (Cincinnati United; West Chester, Ohio), Brooklyn Harris (Cincinnati United; New Albany, Ohio), Amelia Horton (Sporting Blue Valley; Olathe, Kan.), Samantha Kroeger (Matchfit Academy; West Milford, N.J.), Kacey Lawrence (Connecticut FC; Monroe, Conn.), Aryssa Mahrt (FC Wisconsin Eclipse; Wauwatosa, Wisc.), Raigen Powell (Solar Chelsea; Rowlett, Texas), Jillian Shimkin (Albertson SC; Rockville Centre, N.Y.), Reilyn Turner (So Cal Blues; Aliso Viejo, Calif.)