US Youth Soccer ODP Thanksgiving Interregional U-13 Boys Roster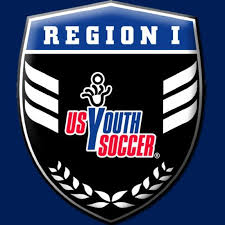 Region I rosters have been announced for the 2016 US Youth Soccer Boys ODP Thanksgiving Interregionals, which will be split between Casa Grande, Arizona (November 24-28) and Boca Raton, Florida (November 30 – December 4).
The Arizona event will include 2002-2003 age groups while the Florida event will include 1999-2000 age groups. The 2001 age group will hold its Interregional from December 14-18 at IMG Academy in Bradenton, Florida alongside the Nike Friendlies.
U13 (2003) Boys ODP Roster for Casa Grande, AZ Inter-Regional 2016
Teddy Hutman (VA)
Alejandro Baltazar (ENY)
Malcom Brickhouse (VA)
Aidan Buchanan (CT)
Angel Chavez (VA)
Dylan Chung (MD)
Brian Frenz (MD)
Jeremy Gonzalez (NJ)
Andrew Kemper (WV)
Hayden Lim (MD)
Zachary Lorenz (PAW)
Oliver Martin (VT)
Anthony Martinez-Ortiz (VA)
Bryceland Peacock (VA)
Owen Ruddy (VA)
Peter Scharstein (VT)
Jonah Stoutenborough (MD)
Sean Vaghedi (VA)